Back to Info Center
Veterans Administration Benefits

Death Benefits for Vets

For many decades, the United States Veterans Administration has developed a reputation – we will remain silent on whether the reputation is justified – for being too bureaucratic and slow to provide high quality services for those who have served in the United States military. This is particularly the case in relation to the many hospitals, clinics and other health services the Veterans Administration runs across the nation – and that problem culminated in 2014 when the nation's media began to press the agency, and even the United States President, on specific data that shows the country's health benefit program is ripe with incompetence and even corruption that has caused lengthy delays in health care for thousands of former United States soldiers who had been promised high quality health care for the entirety of their post-military lives.
But this article is about a part of the Veterans Administration that, while not talked about a great deal publicly in the media, is generally considered a great success for the United States government. (In fact, many other countries across the world hold up the US model as something they would like to implement in their own land.) We are talking, of course, about the VA's program that promises all United States Veterans free – or very reduced costs – burial and funeral services. Unless a family objects for some reason – which rarely happens – every United States military veteran who has been honorably discharged is legally entitled to, among other honors, a burial flag to be presented to the family upon his or her death – usually as part of a memorial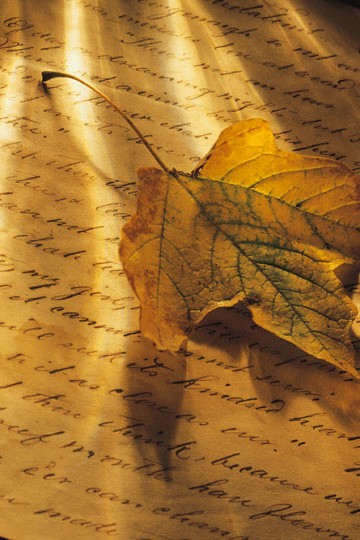 service.
And this is just part of the benefits that all veterans are entitled too. The rest of this article will delve into a few of the details of what United States military personnel and their families can expect from the Veterans Administration upon their passing.
Summary of Benefits for Active Duty Personnel
We begin our discussion with a very brief look at the special benefits the Veterans Administration offers to families of active duty military personnel who die in the course of their service. These benefits are much the same as those offered to soldiers who have been honorably discharged (and which we will discuss in later sections), but there are two chief exceptions. The first of these is the amount paid: active duty military personnel who die in the course of their service are entitled to up to $2,000 to be paid toward funeral and burial expenses not covered automatically by United States law (in otherwords, discretionary products and services that families may choose in addition to the uniform services offered to everyone). This is more than honorably discharged veterans are entitled to receive.
The next benefit is a large flag that is suitable for draping over a casket. And in many cases, these flags are flown over an important government building – such as The White House or a State Capital – for at least a few hours before they are made part of the memorial service. Honorably discharged veterans, meanwhile, also receive a burial flag that is presented to their family. But theirs are smaller and are not generally draped over a casket – though in some cases they are. The United States Congressional Code is silent on whether the casket of a veteran is to be adorned with a flag, but in most cases that honor is reserved in practice specifically, for military personnel whose death occurred while on active duty.
Summary of Benefits for Honorably Discharged Personnel
While we intend this to be a thorough discussion of what benefits the United States Veterans Administration makes available to honorably discharged military personnel, we also are careful to note that the rules sometimes change without much notice. So, our first bit of advice is to make sure you check with the Veterans Administration itself before making any assumptions about current benefits. All benefits are clearly spelled out to military personnel as part of the various contracts they are asked to sign during their tenure in the military and in orientation training sessions. So, even before their honorable discharge becomes official, veterans should be well aware of what burial benefits they and their family are entitled too. But, in some cases, a veterans may not communicate the information about the benefits clearly to family members who are left to arrange memorial ceremonies for their deceased loved one. It is for these cases that the Veterans Administration keeps its website and other forms of public communication updated with the latest practices and information on what's available for deceased veterans burial. This is why the VA is the best source to turn to for specific details on, say, what sort of emblems can be included on service members who worked in the various branches of the military and what sort of style the presentation of the burial flag can take. These details can be much more complex than one might suspect and, indeed, they change fairly frequently according to the era in which the veteran served. (For example, veterans who served after Sept. 11, 2001 are entitled a slightly different set of benefits that, say, World War II era soldiers or even those who were stationed in Vietnam for a period.)
All that said, here is the general list of benefits that the United States government, through the Veterans Administration, promises for all honorably discharged military personnel upon their death:
First, a deceased soldier is entitled to be buried with military honors in any of the more than 130 Veterans National Cemeteries run by the Veterans Administration across the country. The word "burial" in this case is given a broad definition. Many of these cemeteries have mausoleums and columbarium in which a soldier's cremated ashes can be housed. This honor is included in the idea of "burial," though, in such cases, a physical burial of the ashes will not occur, of course. It is important to point out here that no guarantee is made as to the specific cemetery or specific plot that is offered to a veteran, though special care is always taken to accommodate the soldier's wishes. This is why officials with the Veterans Administration – and funeral planning experts in general – recommend that a veteran pre-plan his or her burial and funeral arrangements well in advance of the need. This is the best way to assure that one's wishes are accommodated to the fullest extent possible. Families planning a burial and funeral service at the very time of need (after the soldier has already passed away) face the risk of being asked to compromise on their top choices on decisions such as which cemetery and which plots will be used.
Included in the burial benefit for all honorably discharged United States Veterans is a headstone or a memorial plaque – in the case of cremation – that can be installed on the veteran's grave or niche. These pieces are offered entirely free of charge for those who accept the government's offer of burial in a Veteran cemetery. They typically are engraved to include the deceased veteran's name, years and branch of service, birth and death dates, and, in many cases, a brief epitaph. In cases, in which a veteran wishes to be buried next to a spouse or other member of his or her immediate family, the service member is entitled to a companion grave marker in which the relative's information is also listed.
And, of course, during the funeral ceremony itself, all veterans are entitled to have the famous mourning song "Taps" played. In most cases, the song is played via audio recording made by a military trumpeter, but, in others, the musician (or sometimes musicians) appear to play, in person, at the funeral home or cemetery. In cases in which a person of great distinguished honor has passed – such as a high ranking officer or a soldier whose actions were considered extraordinarily brave – the playing of Taps will be complimented by a rifle volley fired by active duty military personnel during the funeral ceremony. And, in other (admittedly very rare) cases, a team of military jets will fly over the burial site, in formation as an honorary salute.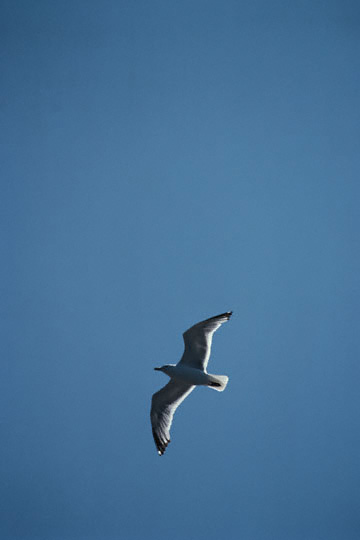 And, as we mentioned in the first section above, veterans are generally entitled to up to $700 to cover the cost of other fees associated with a burial or funeral (such as a casket, a cremation urn, a case for the burial flag, and any other expenses charged by a funeral home handling the arrangements). It is true that this amount does not usually cover the full amount that a family pays for a funeral and burial out of its own pocket, and that is one of the many reasons why members of Congress have taken it upon themselves several times over the decades to enact laws that regulate the way the funeral industry operates in hopes of achieving competitive balance in the field that will, in turn, keep prices to a minimum. Critics give Congress mixed reviews on these attempts as the cost of funerals and burials continue to outpace inflation in general well into the 21st century.
In closing, it should be noted that not all Veterans and their families choose to accept the government's offer of burial in a Veteran's Administration cemetery. In some cases, a veteran makes other arrangements to be buried in, say, a family cemetery or, perhaps, to not be buried at all, but, rather, to be cremated and have his or her ashes scattered over some special place. In these cases, the VA offers reimbursement of some of the expenses that are incurred and it also offers the free headstone just as it would in a cemetery run by the VA. The important thing for veterans to consider about this feature of their benefits, however, is that burial in a private cemetery sometimes costs more than the VA can reimburse. So, in these cases, families – or the estate of the deceased – must bear the brunt of the additional expense.
How to Collect Benefits for Vets
Collecting benefits due to a United States military veteran who has passed is usually not an overly complicated matter. The United States government takes its burial commitment to veterans very seriously, and traditional bureaucratic hassles that are associated with other government programs are typically avoided. A simple phone call or visit to a Veteran's Administration office is usually all that is required to get the assistance a family needs to collect the benefits. Granted, once a VA staffer is on the case, there will likely be some forms and other paperwork to be completed, but, for the most part, it can be expected to be a routine matter handled by friendly, compassionate clerks who understand the needs of a grieving family struggling to organize a funeral and burial for a loved one.
Many families, likewise, choose to allow their funeral director to deal directly with the VA in getting all of the benefits that are due. Because funeral directors are very experienced – and even trained in most cases – in what is available from the Veteran's Administration, this can be a wise move for any family (or any veteran contemplating his or her own burial and funeral). But care should always be taken to make sure the family has a good understanding of just how much the funeral director they have selected is charging for the service of working with the Veteran's Administration. Many funeral directors will, of course, offer this service for no additional charge – other than the amount already built in to the funeral home's basic service charge for all miscellaneous services. But families should be careful not to assume that this will always be the case. Because the Veteran's Administration offers all of its benefits for free, it is important the families verify that their funeral director is also offering his or her services in working with them for free, too.