Back to Info Center
What Do Funeral Directors Know Anyway?

Funeral homes generally command professional-caliber rates in line (or even in excess of) those of the legal, medical and accounting fields. But, unlike those other professionals, the question of what funeral directors must know, and what ethical standards they must accept, in order to enter the field seems open to many questions.
The cost of a funeral in the United States continues to rise each year (often outpacing inflation or the general rise in the overall cost of living in general in many areas), and anyone with a calculator can work out that, based on a per-hour estimate of the number of "contact hours" with a client, the prices funeral homes charge for their services can often exceed those of law firms, accounting practices, and even medical clinics and establishments in other professions that entail years of education, tightly regulated licensing and even continuing education. Case in point: A family in Texas ended up paying more than $12,000 for their loved one's funeral. They generously estimated that the funeral director, and other staff members devoted a total of about 30 hours to their case. That calculates to an estimated $400/per hour!
With all of this money going into funeral homes, a common, and exceedingly important, question (from clients and potential practitioners alike) is this: "what education and licensing is required to become a funeral director?" And a good follow up question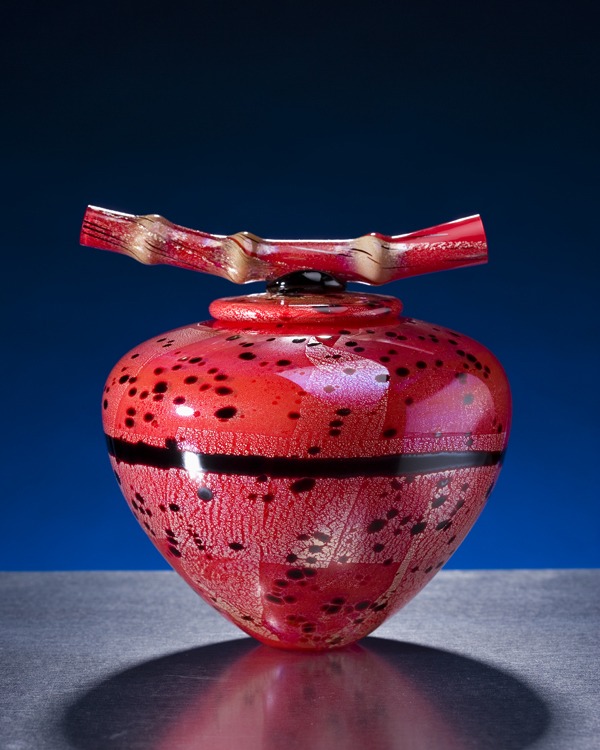 might be this: "what exactly do they teach in mortuary school, anyway?"
Education and licensing requirement for funeral directors: As the American Board of Funeral Service Education notes, "Each state has its own licensing regulations governing entry as a funeral director. Most require a combination of postsecondary education (typically Associate Degree in Funeral Service Education), passage of the National Board Examination, and serve an internship for one or two years." Though, as noted, the requirements do vary (often significantly) by state, the general rule is that becoming a funeral director involves, roughly, the same amount of education and testing as becoming a teacher in most states. Further, the ABFSE notes that the starting salary for funeral directors is roughly equivalent with that of a public school teacher in most areas.
What they teach in mortuary school: The ABFSE is the group responsible for accrediting most schools that offer certificates and/or degrees in mortuary science, funeral service, mortuary management or any other specialty related to the funeral home business. (It is not the group that administers the National Board Examination tests. That is another group known as the International Conference of Funeral Service Examination Boards – aka, The Conference). So, as such, it, basically sets the curriculum requirements for what the nation's funeral directors learn in college: "An Associate Degree or its credit hour equivalent is required. This means that your academic program must consist of at least 60 semester (90 quarter) hours of academic course work. At least 25% of that course work must be in general, non-technical courses. Most programs also require the successful completion of practicum time within a funeral home. The curriculum in Funeral Service is comprised of the following courses: Sciences, including microbiology, pathology, chemistry, anatomy, embalming and restorative art; Business and funeral home management, funeral directing, accounting, business communications and computer applications for funeral service; Social Sciences, including history and sociology of funeral service, funeral service psychology and counseling; Law and Ethics, including business law, funeral service law and funeral service ethics.
Careful readers will note that the list of the ABFSE's list of curriculum requirements includes many classes that are applicable to just about any degree in any field, with less than half classes being specific to death care industry specialists. This is in keeping with a point raised by funeral consumer advocates Joshua Slocum and Lisa Carlson in their ground-breaking 2011 book Final Rights, Reclaiming the Amiercan Way of Death, which is largely critical of the funeral home industry. Their, admittedly anecdotal, survey of what was actually taught in mortuary programs across the country revealed many complaints (from students as well as from seasoned practitioners working in the field) that mortuary-science programs were often geared toward the view that making money, not necessarily serving and comforting grieving families, was the chief aim of the funeral service trade. "It clearly serves no public purpose to just require a little jargon and sales techniques to convince families in grief to part with more of their money. States should be encouraged to eliminate mortuary school, at least in its present form, and the NBE as licensing requirements. A good liberal arts education, a one year internship … make(s) far more sense."
To be fair, the funeral-service-specific courses listed in the ABFSE's requirements above do seem as if they would delve into the topics that, Slocum and Carlson complain, was largely missing from the curriculum. So, perhaps the consumer advocates' criticism has resulted in some changes since their book was published. "At the very least, any trade school purporting to prepare students for the contemporary, real-world funeral business should focus much more attention on The Funeral Rule, cremation procedures, the legal rights of consumers and their designated agents, preparation and presentation of bodies without chemical embalming and the growing interested in natural burials," the consumer advocates complain in their book. It does seem as if each these very topics would be covered in the scope of these courses listed above: embalming and restorative art, business and funeral home management, funeral directing, computer applications for funeral service, funeral service law and funeral service ethics.
But, the reality is that, aside from the (perhaps outdated and mostly informal) survey done nearly a decade ago by Slocum and Carlson, there is little way the public can know – outside of signing up for mortuary-science classes themselves, what exactly funeral directors learn in their college courses (and, even less can be uncovered about the content of their continuing professional development training). It's hard to say what motivations may be involved in the industry's general trend toward being tight lipped about the precise content of its college curriculum requirements, but an internet search for "what do they teach in mortuary-science programs" (and other, related key words) typically yields little besides generalities. To the contrary, a wealth of specific information is generally available publicly about many other professions such as law and accounting
How Funeral Directors Are Tested
Since it is at least somewhat difficult to determine what funeral directors typically learn about in school, it may be helpful to examine the questions on the various national and state-level tests administered by the International Conference of Funeral Examination Boards (or at least practice questions and questions from previous editions of the tests). Though care is taken to promote test security, such information is typically available readily from organizations that administer tests to other professions (from accounting to law to medicine to counseling to teaching to engineering to computer programming), and this is quite handy (even necessary) for students wishing to prepare to the best of their ability, for teachers and tutors wishing to guide those students, and for test makers wanting to make sure their instruments are fair and accurate assessment tools, for industry leaders wanting to assure that newcomers are tested on the most relevant and current information and trends, and for researchers (and others such as media representatives and policy makers) wishing to determine the effectiveness of the tests.
Alas, the ICFEB keeps a fairly tight control over the content of its past tests and practice tests. Practice questions are generally not made available publicly except, presumably, to students who purchase "study guides" for as much as $70. (And, even then, it's unknown – except to people have purchased the guides – whether any sample questions are included. The guides could reasonably be simply broadly worded descriptions of the content students will be expected to know for the test.)
Further, when Slocum and Carlson (noted above as consumer advocates who wrote the 2011 book "Final Rights: Reclaiming the American Way of Death" obtained a copy of a test and quoted excerpts in an article that commented upon the questions, they were met with legal objections. "A lawyer for ICFSEB wrote to complain that the quotations violated the Conference's copyright on the material. Carlson responded by noting that only very small portions of the material were quoted and that this was consistent with "Fair Use" because the context is criticism, which would be impossible without being able to quote the original source." Though Slocum and Carlson reprint the same excerpts in their book, we will – out of an abundance of caution – refer readers to the book for the precise questions they commented upon and simply summarize the consumer advocates' observations here: In a nutshell, their review of the test questions showed that the test tended to focus on arguably obscure facts of funeral history, and general theories of sociology, psychology and religion (often with unclear references to how those theories relate to the funeral director profession). "What's missing is coverage of the issues that really do matter," Slocum and Carlson complain in their book. "Only two superficial questions in the Funeral Law section mention the Federal Trade Commission's Funeral Rule, yet a violation of the Rule could result in a $16,000 fine. Knowledge of religious and cultural diversity? That might be handy, but it's not covered if your family is, say, Native American or from the continents of Asia or Africa. No ethics questions at all. No questions on who, other than the next-of-kin, might have the legal authority to arrange a funeral, even though 40 states now have a designated-agent law. No questions on prepaid funerals. No contemporary cremation questions at a time when the cremation rate in some states is 50 percent or more."
Looking over the observations of these consumer advocates regarding one of the few publicly available samples of what exactly appears on required tests for funeral directors calls into question some of the potential assumptions from our previous section. If matters of modern cremation, American Funeral Home law, ethics, and religious and cultural diversity are, indeed, not covered (or at least not covered with any thoroughness) on the NBE, could it be that America's mortuary schools themselves neglect those key topics equally?
An anecdotal review of what mortuary school students, and licensed funeral directors alike, were saying about the test at the time of Final Rights publication would suggest the answer to our last question is an emphatic "yes." (Though, we must be careful to note, much may have changed since 2011. But, if that is the case, the changes have been quiet ones. We can find no public evidence that the situation is any different at this writing.)
"When Carlson asked on a funeral directors' Internet discussion group, "How relevant was your mortuary education," she was not surprised to get answers like these: 'Not relevant at all' … 'little to none. All they were good for was to pass the boards." … "The focus was to get us prepared for the board exams. Since the school was owned by a chemical company, the underlying focus was to feature their chemicals in classroom settings."... "The word 'cremation' rarely came up in classes."
One former student of a mortuary-science program even gave Slocum and Carlson an alarming quote from one of her professors: 'This is about making money off the dead, and if that is not what you are here for, you are in the wrong program."
Based on all of that, one is tempted to say, "So much for the topics of 'funeral service law and funeral service ethics' that ICFEB says is required to be covered in all mortuary programs!" And the ICFEB's requirements seem to make no specific mention of cremation or religious or cultural diversity. Though, to be fair, those topics could be covered in courses such as "funeral directing" and the general-education classes like psychology and sociology. The fact is, simply put, it's hard to know. Absent a publicly available listing of the precise content of required to be covered in the required coursework of mortuary programs, it is hard for the general public – which includes both current and future funeral directors and funeral home customers themselves – to judge whether funeral directors and funeral homes in general are, indeed, worthy of the professional-caliber fees they typically command from families they serve. (It is commonly accepted, after all, that lawyers, accountants, doctors and engineers earn their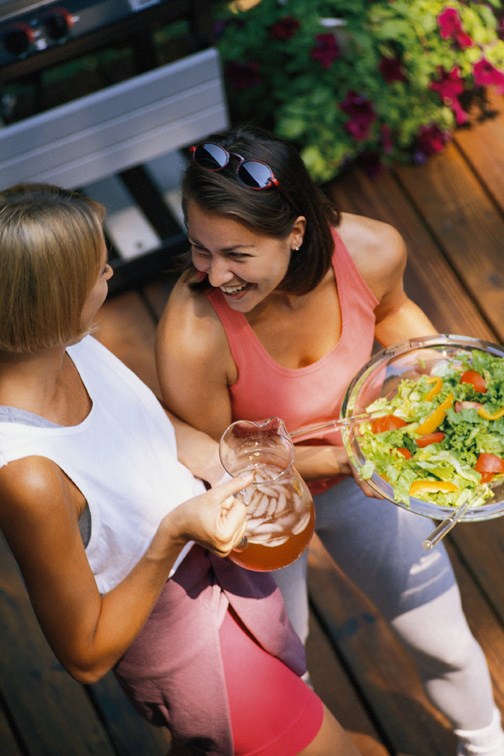 higher-than-average pay as a compensation for the longer-than-average time (and higher than average cost) required for them to achieve the educational demands of those fields.)
Why Mortuary School Curriculum Is Important to Consumers
It seems a common sense proposition that, if families who have lost a loved one are to be asked to pay for funeral home services at a rate of $400 per hour or more, these consumers should have some reliable assurances that the educational qualifications required of these professionals justify the expense. The funeral service profession does, indeed, have great need of specialized expertise among its practitioners. The Federal Trade Commission's Funeral Rule, for example, is a somewhat complicated law that has many a implications for assuring families receive fair, honest and ethical treatment from the funeral home in which they have placed their trust in a their time of great emotional need. And that law came about because lawmakers, journalists, activists and industry mavericks established through much political wrangling in the 1960's – 80's, that unethical, abusive practices were well-entrenched among funeral homes across the country (so much so that well-intentioned people who found themselves following traditional practices of their trade were – and still are-- often innocently surprised to realize that their ways are, in fact abusive to others).That the funeral home industry can, currently, offer no solid guarantee that its practitioners are thoroughly familiar with the Funeral Rules regulations and, more importantly, its ethical intent, should be alarming to everyone who steps foot into a funeral home to inquire about services for his or her loved one. And that there is currently no guarantee that today's funeral directors have been trained in the intricacies of cremation despite its ever growing appeal for families looking for no-frills, inexpensive memorial ceremonies and creative memorials for their loved ones should be equally alarming.
Absent these clear guarantees that trained funeral directors are fully versed in – and committed to – the high ethical, moral and technical standards that have been, with the advent of the Funeral Rule and other modern facets of the industry, mandated of them at least in letter, consumers must be content to become versed in the standards themselves in an attempt to assure compliance via market forces. (By, simply, refusing to do business with funeral directors who, however well trained and decorated by the industry, demonstrate an ignorance of, or even an abhorrence for the aforementioned standards.)
Regretfully, then, those who are faced with the loss of a loved one (as all of us, necessarily will be from time to time in our loves) currently have a burden that is not present for those who are, say, in need of legal, financial or even medial advice. In those latter instances, the client can rest assured that, by virtue of a government-backed license present for public inspection, he or she is dealing with a person who has demonstrated a mastery of relevant skills and an acceptance of important industry standards and codes of conducts.
Customers of funeral homes, unfortunately, can take comforted by no such thing. The status quo of the funeral director licensing and educating system in the United States leaves consumers in the unenviable, uncomfortable and stressful situation of having to research the industry's codes of integrity and knowledge themselves, of having to carefully question, and even sometimes correct, common statements and assumptions presented to them by the very professionals the law has deemed most trustworthy.
Given the emotionally charged times at which most funeral home customers come to their "trained and certified" professional looking for assistance, this state of affairs in the industry is not a healthy one, indeed. Alas, it's, therefore, the case that education for consumers is as important as it is for professionals.