Back to Info Center
What to Include in an Obituary
Obituaries are very hard to write for Families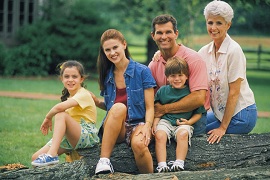 The truth is, there is not a formal set of requirements (a formula of sorts) for what to include in an obituary. So that can sometimes make writing a obituary a difficult thing to do. For those in the midst of the shocking grief of losing a loved one the temptation is strong to seek out a "template" or sample that can be followed with ease. Most every funeral director has one of these readily available, in fact.
But anyone who has tried this approach to writing an obituary will likely report that, when they compare that sample to others (often those submitted to newspapers), there are a great deal of differences. In fact, more than one obituary writer has been surprised to see his or her work dramatically altered by a newspaper's staff writer who is hired to edit each piece to comply with the newspaper's own standard set of rules for publication. While these days, many newspapers – in an era in which staff writers are a bit of a dying breed at many publications (many of which now tend to rely on printing submissions "as-is") – will often print an obituary exactly as it has been submitted, there are still plenty of examples of publications that will employ drastic editing to a piece. About the only way to assure that an obituary will appear in print exactly as it has been submitted is to pay the newspaper it's standard advertising rate. In fact, many newspapers have, in recent years, adopted a policy by which obituaries (except in the cases of dignitaries or celebrities whose deaths are deemed newsworthy by the editorial staff) appear only in sections of the publication devoted to paid advertising content. (This development in the world of publishing comes as a bit of a relief to many reporters and editors who, for decades, struggled in their professional lives with daily battles with obituary writers who objected to the way their pieces were edited.)
In this article, we offer a few much-needed tips for those wish to write effective obituaries for their loved ones who have passed away. It is important to keep in mind that this is but a brief look at some of the important things to keep in mind. For a much more in-depth look at how to write an effective obituary, we recommend a writer.
What Not To Include in an Obituary
Because the temptation for inexperienced writers is sometimes use language that is more "flowery" than necessary, it is important to start this list of what to include in a obituary with a short discussion of what not to include.
When writing an obituary, it's important to remember a famous axiom used by many a writing teacher: "make every word count." There are other variations to this saying of course. "Never use a dime word when a nickle word will do." (Famous line from Samuel Clemens, also known as Mark Twain). And, of course, Keep it simple, stupid. (The word "stupid" is often substituted for a humorous number of other words that begin with s – so that the acronym KISS still fits – including "silly,""students," "servants," and even "saints.")
The bottom line is do not include in your obituary any word or phrase that is not doing meaningful work in your sentence. Before you submit your obituary for publication, look it over carefully for words that add no meaning to what you are saying. We list below three common examples of phrases that are often deleted by editors of newspapers who are mindful of keeping the space devoted to obituaries in their publications to a minimum:
"In lieu of flowers" – Many observers have noted with a chuckle that adding this phrase to an obituary rarely contributes to a lack of flowers at a funeral. Friends and family who are inclined to send flowers will do so, even if the phrase is there. So, it really does not need to be there – and it may even be taken as an insult to some who would like to express their respect for the deceased by sending a specially designed a floral arrangement. A good obituary writer will simple list an organization for which memorial donations can be made, and let readers decide for themselves whether flowers are necessary.
"went to be with the Lord" – This is a well intended phrase, of course. But it is an exceedingly wordy way to say "died" or "passed away" (actually, following the KISS formula, the former is best). Expressions of faith are best presented in other ways in the course of the obituary rather than by resorting to this age-old cliché that, for many, is all but meaningless.
"was beloved by all" – In addition to simply being inaccurate (even Jesus Christ was, and still is, hated by many) this worn out phrase has been rendered meaningless by repeated use for decades in obituaries and other tributes to the deceased. The writing teacher's lesson, "show, don't tell" is the best way to avoid this troublesome phrase in an obituary you write. Rather than simply telling the world-- with a worn out cliche- that your loved one was beloved by many people, try using the obituary as a tool to show this fact to the world. List the person's many accolades and honors, and do not be afraid to even include a quote or two from some friend or relative who had first hand experience with the deceased. Granted, it is unusual that a quotation is included in an obituary, but that is simply a matter of convention. There is certainly no formal rule prohibiting the practice in general. In fact, including a great quote may just be the thing that makes the obituary you are writing the most memorable of the day (or even week) it appears.
Sections of an Obituary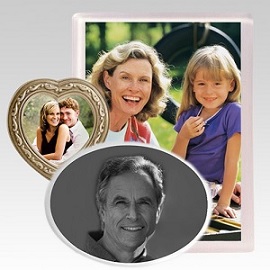 This section can serve as a good checklist for what to include in an obituary. It is important, in order to do justice to your loved one's memory, that you be very careful not to focus on the details of what we say in this section, however. Just get the big picture, and you will have a great obituary. Do not look for advice on exact wording as you explore these ideas for sections of an obituary. Rather, simply make sure your obituary covers all of these "bases" in whatever manner you see fit.
Biographical basics – Probably the most important aspect of this part of an obituary is the cause of death. Most obituaries do not neglect to include the date of death and the age of the deceased at the time of death. But, curiously, many – if not most obituaries written in this era in the United States – omit the cause of death. This may be understandable in the case of, say, a person's suicide, or in the case in which a person's death occurred accidentally, leaving the deceased in a potentially embarrassing or demeaning situation. But, the fact is that most deaths do not occur in such a fashion. And omitting the cause of death automatically raises the question in the mind of a reader the possibility that a death may have had some sort of potentially embarrassing aspect to it. So, it generally makes great sense to avoid the strange trend of ignoring the cause of death in an obituary. A quick phrase like, "...died in a car wreck," or "passed away of heart failure," is usually sufficient to satisfy the prurient interests of those who might be tempted to spread false rumors. And it also is a very dignified piece of information to add for the benefit of all who loved the deceased and are interested in the pertinent facts of his or her life.
Some other pieces of biographical information to include are, the deceased's city of residence and his or her profession. You should also be careful to include any peripheral information about the deceased's life such as hobbies and involvement with relgious organizations. Be careful to avoid the temptation to gloss over biographical matters that are not related to how a person made his or her living. It is important to remember when writing an obituary that a person is much more than his or her "job." If the deceased was a deacon of his church or the leader of her social club, be sure to mention those sort of facts very prominently in the obituary.
List of accomplishments and honors – Our thought at the end of the previous paragraph also applies to the inclusion of accomplishments and honors in an obituary. When compiling this list, be sure to include elements that come from beyond the deceased's professional life. If a society or organization related to a hobby – perhaps an association that supports coaches for youth baseball teams or a group that helps amateaur film makers achieve their dreams – has given your subject an award or two, be sure to mention them. Yes, an obituary is supposed to be a record of the highlights of a person's life, but it is important that you be as thorough as possible. Many men and women have facets of their lives that their immediate family members are only vaguely aware – such as the man who served brilliantly in the United States Air Force only to spend his last 50 years as a very active community volunteer who made very little reference to his stellar military career. For this reason, it is important that you, as an obituary writer do a little research on your subject to make sure that you are indeed including all of the most important accomplishments and honors in your listing in this section of the obituary.
List of interests – This section of the obituary can come before the previous one if you so desire. There is no rule that says it should come afterward, of course. But, as with the previous section, you should be as thorough as possible in this section. It is important that you not leave out an area of interest that is of significant to the deceased. To achieve this, you will likely have to inquire of many people in the immediate family to make sure that your list is accurate and complete. As you prepare this section of the obituary, you will likely discover some interests that the deceased had to which you were not aware. This is common. You should not be alarmed or upset with yourself. Just be glad that you took the advice of this article and decided to do a little research that helped you pay tribute to all that your beloved friend or relative had to offer for the world.
List of family members – This section of an obituary is, traditionally, perhaps the best read of all the various sections. Owing, perhaps, to the vanity that is the nature of mankind, everyone involved with the funeral of a loved one can be expected to be on the lookout for his or her own name. One thing to keep in mind is spelling, and other facts, in this section. More than one bit of harsh feelings involving a family member have been attributed to an obituary writer getting facts wrong. Making sure this section is triple checked or even quadruple checked by multiple members of a family is almost always at good idea.
Memorial service and burial information – And, finally, probably the most important part of just about any obituary – at least in the period for which it is written – is the sentence or two that tells when and where the burial service and funeral ceremony are to be held. It is common in today's world to include this information at the end of the obituary, but you would also be justified in placing it near the top of your article, maybe even as part of the very first sentence.
We hope this brief guide has been helpful and will help to remove some of the intimidation and trepidation that comes from putting together an obituary for a loved one. The last bit of advice we have to offer it this: it is fine to ask for assistance and to look for samples that you can follow when creating your loved one's obituary. But be wary of follow a sample too closely. For best results, do not be afraid to let the obituary you are writing be as unique as the individual whose life it honors.
Sometimes it is very nice to give a keepsake memorial item to the familiy of the deceased person, as a last honor and a rememberance.