Back to Info Center
Why a Grave Light?
Grave Decorations are a New Trend at Cemeteries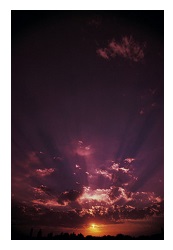 Once available only to very special, historic grave sites – such as that of United States President John F. Kennedy and the Tomb of the Unknown Soldier – eternal flames (or at least very long lasting flames) are becoming more and more common in grave yards across the United States. This is thanks to a relatively new innovation that has come about in the ever-more-creative industry that makes amazing memorial products of all types available to everyone for a fraction of what people might assume they would cost. Not all grave lights are designed to stay lit indefinitely such as those famous, closely guarded, national treasures at the Arlington National Cemetery, but some are. And the others are able to stay lit long enough to be of great service to special events, even those held at night, at the cemetery where they are located. The rest of this article offers the basics of what everyone who has a family member buried in a grave yard might be interested to know about grave lights.
Types of Grave Lights
The most important thing to know about grave lights is that they are as varied as any memorial product can be. Though true eternal flames kept alive by, say, underground streams of natural gas piped into a cemetery by specially designed systems are rare, they do exist, and thrive, in a handful of location around the world aside that of Arlington's National Cemetery. But lest a family assume such honor is not open to their own loved ones in today's highly creative memorial product environment, they should do a quick check of "grave lights" in just about any search engine. Such a search will lead them to a wide variety of grave lights that can be installed very simply in just about any grave site around the world. While these special memorial pieces may not be as sophisticated as the engineering marvels that keep a flame alive at the historic sites we mention, they do allow a family to keep their loved one's grave shrouded in the warmth of light for hours, weeks or even months and years at a time.(The length of time depends on the type of grave light a family chooses for their loved one's grave site.)
Even the least expensive grave lights (selling for about $100 or less) operate on a rechargeable battery that will maintain its charge for up to three or four hours before fading. (It is important to note that many of these types of grave lights are intended for indoor use only and, therefore, may not be as much "grave" lights as "memorial" lights, intended to accompany indoor memorials such as cremation urns that are on display in a home or mausoleum niche. For convenience sake, however, these lights are often marketed in the "grave light" category of retailers' websites and catalogs.) Other grave lights are designed to use very little power and operate for months at a time on standard-sized flashlight batteries installed in water-tight compartments that will brave the elements outside just fine. And still other grave lights – typically the most expensive – operate perpetually using solar energy. These lights are charged by the sun's rays each day and then they glow eternally each night. (These lights, unfortunately, are not effective in regions where night time can sometimes last for months such as parts of Canada, Alaska and points even nearer the North and South Poles.)
Grave lights that are available, at least from the standpoint of price, to everyone have a surprising variety of features that many families find quite useful. Many include special compartments for photographs or engraved plaques which would then be lit up along with the grave site itself. And still others offer places in which grave visitors can attach notes, flowers and other trinkets as tokens of their respect and admiration for the deceased. Additionally, grave lights are available in a wide variety of styles, and colors and many offer inspirational designs that help enhance the personality and legacy of the deceased. In some cases, grave lights are designed to promote specific religious themes: crosses and The Star of David are common designs that can be found on grave lights offered for sale on memorial product websites everywhere.
Uses of Grave Lights
Grave lights, simply put, help bring color and a spirit of hopefulness to any grave site and are wonderful addtions to cemetery funeral products which can be used to enhance the grave. Because the vast majority of visits to grave sites are done during daylight hours (in fact, many cemeteries are entirely closed during the nighttime hours and even employ night security guards to ward off visitors who may happen by after dark) the addition of a grave light may seem largely unnecessary. But, for many families, the knowledge that their loved one will not be left alone in a mysterious and dark cemetery is a great comfort, even if the family members realize the light is only symbolic. And, for other families, the ability to be able to drive past a cemetery at night and – without entering the gates – see their loved one's grave illuminated from the road nearby, brings about feelings that are as hopeful as possible when it comes to the loss of a beloved friend or relative.
But, just as lights on athletic fields have altered the way people across the world view sporting events, the advent of grave lights stands to change the way people visit grave yards. Because of grave lights, in fact, more and more cemeteries across the United States and the world are now open to visitors well after dark – often for special community events. Many cemeteries in recent years have begun traditions of being open to visitors on Halloween evening, for example, and still others have taken to inviting "ghosts" (actually actors) to rise from their most historic grave sites to tell their life stories to visitors who come by for special "meet your ancestor" nights at the park. These increasingly popular, even educational and cultural events would not be possible if the graves were not able to be easily lit up with grave lights installed throughout the cemetery.
Rules for Grave Lights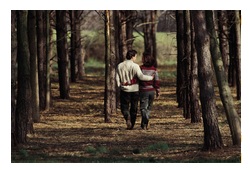 Just as with every other memorial feature offered by the death care industry – from headstones to bronze vases for flowers to cremation urns installed in mausoleum niches – grave lights are subject to rules established by the cemetery in which they are to be installed. Unfortunately, because these products are relatively new to the world of memorial products, many cemeteries have not yet established policies for their use and, by default, they are accordingly prohibited. This situation will likely change in the coming months and years as public interest in grave lights becomes increasingly persistent. But, in the meantime, those who are interested in installing a grave light on their loved one's grave are at the mercy of the managers of the property where the grave is located. Before investing a great deal of money on the purchase of a grave light for a family member's grave site, experts urge families to check with their cemetery's manager to make sure they understand the policies that may apply. Of particular note should be the cemetery's policies regarding damage, theft and maintenance of a grave light. It seems highly unlikely that a cemetery would be willing to take any responsibility for a grave light that is installed on its property, but, in the event that a company would, indeed, make such an offer to its customers, that might be a reason to consider doing even more business with the cemetery. In the event that a cemetery is slow about adopting any policies for or against grave lights on their property, families of the deceased in any given cemetery should consider banning together to lobby the company's management toward a progressive attitude on this topic. Grave lights are definitely a wave of the future in terms of memorial products across the developed world, so it would behoove any modern cemetery that has not already taken a stance on whether they are accepted on their property, to begin seriously studying the issue soon.
Grave Light Maintenance
Most grave lights operate just well with a minimum of maintenance. While they might require more attention than, say, a collection of artificial flowers placed in a bronze vase that only need be checked once a year or so, the higher priced grave lights will run quite dependably for six months or more. Families who have installed a grave light on their loved one's grave should, for best results, count on stopping by the cemetery approximately once per quarter to check on the light and to change batteries and/or bulbs. All-in-all, with the absence of moving parts in most grave lights, there is little need for any other maintenance. About the only maintenance concern that might be an issue involving grave lights is one of landscaping. Families who install grave lights should be careful to make sure the light will not be in the way of the cemetery's lawn crew. Presumably this issue will be address in any policies that a cemetery staff may have about grave lights, but, even if it is not specifically mentioned, families would do well to be mindful of the matter. Placing the light in a position that will leave it vulnerable to the blades and wheels of lawn mowing equipment is probably not a good idea from a maintenance perspective. There are many other options for cemetery grave decorations at the grave site.