Back to Info Center
Need Help with Writing an Obituary?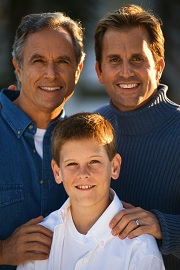 An age old tradition of the news business is that everyone can expect to appear in the newspaper on at least three occasions: birth, marriage and death. But, as more and more newspapers are quickly abandoning the first two of that trilogy, the traditional obituary, while still common, could be endangered. It's uncertain how much longer traditional daily newspapers will continue to print obituaries (often called "Death Notices" in classified advertising sections), but with changes in modern media coming about so quickly, it is probably a good idea for families to begin exploring some alternative ideas for announcing a death.
Obituaries of the future are not likely to follow the same patterns of most obituaries today, that is they will probably not take the formulaic approach which is careful to note the deceased's complete name, precise dates of birth and death, complete names of family members, involvement with civic or professional groups, church membership and other life accomlishments they would like shared, or any other similar information. That traditional style of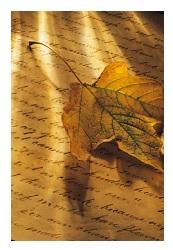 obituary evolved throughout the 19th and 20th centuries as newspapers and funeral homes alike developed a need for simplicity in writing thousands of obituaries each year. In the future, it seems reasonable to assume, obituaries will likely not be published in mass quantities by news organizations as has been the case for years. Rather, obituaries seem destined to someday be published mostly on special memorial websites with links emailed to acquaintances, friends and family members.
With this change, those who knew the deceased best may be called upon to write obituaries and, for best result, they would do well to not follow a dry, facts-only formula.
The best obituaries of the future will read much like traditional feature stories in today's print media. The writers will consult numerous people important in the deceased's person's life, and sprinkle quotations and anecdotes throughout an artfully designed piece that attempts to capture the overall spirit of the deceased person's life.
This is not to say that obituaries of the future should ignore all of the facts that are the entire focus of most obituaries today. Rather, those facts should be weaved into the narrative artistically so that they do not become, awkwardly, the center of attention of a piece that would otherwise be a fitting celebration of a life.
Because artful, creative feature writing can be difficult for many people, it is possible that memorial websites, and possibly even funeral homes, will begin hiring professional writers to interview their clients and to write fitting beautiful obituaries. But such services will, of course, require hours of work and, accordingly, be relatively expensive. So, to avoid such a cost, and to make sure their loved ones are memorialized with the most eloquent, uplifting, and appropriate prose possible, families may consider thinking now about ways to write obituaries on their own – to develop their own family formula even. Such an endeavor may seem annoying, at first glance, but writing experts will almost all say that putting thoughts and feelings on paper can be the best therapy available.
See all your Memorials and Death Care choices.