Cremation Information
Cremation is becoming one of the most popular forms of disposition of the human body, and many people and families now in days elect to have themselves or a loved one cremated. There are those, however, who are hesitant to have themselves or a loved one cremated for a number of reasons, ranging from emotional to financial. Below is some general information about important, and often confusing, cremation topics. We will add information to this list from time to time. Please let us know if you have suggestions to add.
The Cremation Process: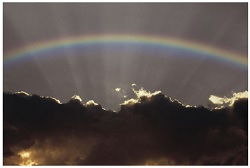 In the basic process of cremating a body, a casket or container that is 'cremation-friendly', meaning combustible, is placed into a cremation chamber, which is heated to 1600 – 1800 degrees Fahrenheit. After about 2 hours, most of organic matter in the chamber will have evaporated or consumed by the heat, and the bone fragments and ashes that remain are carefully removed from the chamber. The ashes are then filtered of any foreign materials, processed into fine particles and transferred to a temporary vessel, unless the crematory has been provided with the family's permanent vessel for ashes of choice. Crematories are always careful to follow a strict labeling system to unsure that remains are properly identified throughout the process. Additionally, laws require that only one casket be cremated at a time.
Preparation For Cremation:
It may be comforting to know that even the basic preparation for cremating a body involves elaborate steps, for obvious reasons. Before a cremation can even begin, most, if not all states, require a lengthy amount of paperwork to be filed for the deceased. Because cremation is an irreversible process that eliminates any future ability to study a body for the cause of death, many states also require a coroner to examine each body before it is to be cremated and to, accordingly, authorize the cremation. Before a body is cremated, medical devices, such as pacemakers, which could explode during the cremation, are removed, and family members are encouraged to remove jewelry that would be destroyed during the cremation. Embalming is not necessary for cremation, but many families elect to have their loved-one embalmed if the body is to be presented in an open casket at a public viewing. If not embalmed, a body will be refrigerated while it waits to be cremated. Any families that may have any personal memento requests, such as keeping a lock of hair or gathering fingerprints, should make certain to have (in possession) the requested memento or mementos, before having the funeral home or crematory proceed with the cremation process.
Cremation Containers: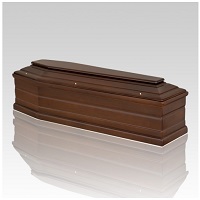 The container for the body must be 'cremation-friendly' meaning that it is not made of metal, or any other materials that will not completely break down during cremation. Most cremation caskets are made of natural wood or even a heavy-stock cardboard. Most crematories, and many laws, require that cremations be done in a combustible, leak proof, sturdy, covered container. This does not have to be a casket, however. The specific container to be used is a personal choice, and many suitable containers or caskets are available in a variety of materials, ranging from handcrafted oak, to maple to mahogany.
Disposition Of Ashes:
This is a deeply personal decision with a wide variety of options. Ashes can be placed in a cremation urn that is displayed in a family members home. They can also be stored publicly in a columbarium (which is often part of a mausoleum or chapel). They can be scattered over land or sea. And they can be buried. Keepsake urns help many families today use a combination of these methods. It is also common for ashes of one person to be buried atop the non-cremated remains of his or her spouse. Whatever the disposition of the ashes, psychologists and other experts strongly recommend that families establish one specific, if not permanent, place that others can visit as needed to memorialize their loved-one. Many families still opt to have a traditional marker placed in a cemetery for their loved one, where as others decide to erect a monument or memorial rock even in a local park or even their own garden.
Funerals:
How a funeral for a cremated person is to proceed is also a deeply personal choice that should be decided with the deceased's and family's wishes in mind, but there are numerous options. The most important decision a family faces in this regard is, probably, whether to conduct the funeral before or after the body has been cremated. Because all members of a family do sometimes not support cremations, it is often advisable to have a traditional funeral service before the cremation. But many funeral services are conducted in which a cremation urn is publicly displayed. While a limited number of people can usually arrange to watch a cremation as it occurs, cremations themselves are rarely a good substitute for a funeral. For pre-cremation funerals, many funeral homes offer casket rentals designed to provide an aesthetically pleasing, affordable and environmentally prudent alternative to buying a casket.