Back to Info Center
Dividing Cremation Ashes
Is it Okay to Divide Cremation Ashes?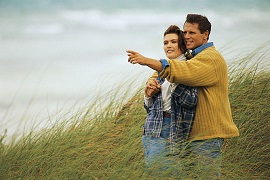 Cremation is becoming increasingly popular as an option when a person dies. And funeral cremation urns and jewelry for ashes are following suit, of course. While most crematories provide to a departed person's family rather stylish temporary containers for cremation remains, most families choose to transfer those ashes into a personally selected cremation urn that will provide the best memorial experience for those who loved the deceased. So the popularity of cremation urns has grown over the decades along with the increase in the number of cremations. With the increase in cremation urn and cremation jewelry sales, the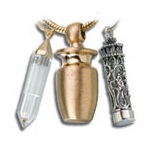 memorial products industry has developed an increasing number of creative ways to memorialize a loved one, and the advent of keepsake cremation urns has been a major development in this regard as well as the cremation pendants which are pendants that hold a small (very small) portion of the ashes of a loved one. These smaller sized urns and keepsake pendants are not intended to hold all of the cremation remains of a deceased loved one but, rather, only a small portion. The idea is that the remains can be divided into several keepsake urns that then can be shared among far flung families. Gone are the days when families had to decide which loved one would be the keeper of a family member's remains. Now, with keepsake urns and keepsake pendants for ashes, even the largest, most widely dispersed families can all share equally in the remains. But, as convenient as this development may be for many people it is not without those who question it. Many have wondered over the years whether it is indeed okay to divide cremation ashes into more than one urn. And the answer, of course, is, that answer varies according to the family's needs and values. Below we explore this question more closely.
What do Religions say about Dividing the Ashes?
Except for, perhaps, obscure sects of minor religions, the question of whether cremated remains should be divided among several urns or keepsakes is mostly in line with a religion's view of cremation in general. Generally speaking, Catechism, Jewish and Muslim traditions speak not for cremation in general and, therefore, would certainly also frown upon the practice of dividing ashes. Meanwhile Hinduism, Buddhism and other Eastern religions strongly encourage cremation in most cases and generally have no stipulations about how ashes are stored and/or dispersed. Christianity is almost entirely silent on the subject of cremation. The question of dividing ashes would, like cremation itself, be a matter of following the deceased's or the family's personal preferences, which it should be; this decision should be a personal preference and not be ordered by any religion. The rule of thumb to follow in this case is this: if a religion allows cremation, it it almost always indifferent to how the ashes are handled. Dividing them among several urns is just as acceptable as storing them in a single container or scattering them over one or more spots.
What do Laws say about Dividing the Cremation Ashes?
Laws are entirely silent on this question as well, leaving the decision entirely to the family or to a deceased's person's wishes. Other than the occasional intervention by courts when families cannot agree about how ashes should be stored and/or dispersed, no federal, state or municipal government has jurisdiction on this question and, by and large, none have ever attempted to influence the public's opinion on this matter.
Is it Important to Consider your Loved One's Wishes about their Cremains?
This is the most important consideration, from a moral, religious and even legal perspective, in this matter. It is very important that families do their best to discern whether their loved one would approve of the way they decide to handle the remains. This applies even to the question of cremation itself. If a family member has expressed a desire to be cremated, then he or she should certainly be cremated. And in these cases, unless the loved one has specifically left instructions that his or her remains not be separated, it is considered appropriate to assume that dividing them among various urns meets with his or her approval. Meanwhile, if a family member has made it known that dividing ashes (or even being cremated) is against his or her desires and wishes, then families are morally (and probably legally) obliged to follow those instructions upon the family member's death. Unfortunate cases every year arise over this question when family members discover, after a death, that they have differing opinions of how a loved one would feel about this mater. These cases will sometimes end up in a court, and a judge or jury are then asked to make a decision based on evidence that the disputing family members present. This is never an ideal situation and it's important to remember that it can be avoided in one's own case by simply taking a few moments to express one's own desires in writing well before death and making sure family members know where to find that paper when it will be needed. When it comes this, or any other question of how to memorialize a loved one, following direct instructions left by the deceased should always be the top priority.