Back to Info Center
Memorial Verses
Its needless to say that writing a memorial verse for a loved one can be difficult task for grieving family members to undergoe. There are so many memorial verses to choose that individuals or families may feel a bit bewildered about where to start. While that is so, there are many ways that one could go about capturing ideas to create a sentimental and heartfelt verse. To begin with, a few things one may want to keep in mind are the departed's interests, goals in life, values, and the endearing qualities that where in his or her soul.
Many, in a variety of religions, will choose verses from scriptures, such as the Bible, the Quran, the Bhagavad Gita, or the Tao, in order to create a comforting verse for a funeral or memorial service. These can give the bereaved comfort that the departed is not really gone, but lives for all eternity with God. They also allow them to talk about the deceased's relationship with his creator, and encourage others to learn from the example that he set out. Another advantage to these kinds of memorial verses is that there are likely many hymns available to compliment this expression.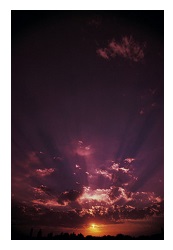 The less religious might consider some of the poetry of Lord Byron, William Blake, T.S. Eliot, or Robert Frost for their memorial verses. Any of these would be a great way to sum up a life well lived, and give the living a chance to express their love for the departed. These too can be complimented by a powerful song, such as "Imagine," "Time After Time," or "Goodnight My Love (Lullaby)." Any of these will capture the affection a loved one had in his heart towards the deceased.
Whether it is a psalm, or a personal not, memorial verses throughout history have often taken many unique turns. Here are a few examples of how these touching epitaphs have changed and been applied in a few, notable, cases:
In 1619, when original Shakespeare actor, Richard Burbedge died, it is said that an unnamed member of the cast used King Lear's line "Oh untimely death," as his memorial verses, and expounded upon how untimely Burbedge's had been.
At poet, William Wordsworth's funeral in 1890, friend William Watson wrote a poem of his own as his epitaph, entitled 'Wordsworth's Grave'. "Let us give thanks that one nook hath been," Watson wrote, "unfolded by desecration's wave. The little churchyard in the valley green, that hath our Wordsworth's grave." It is clear that Watson deeply admired Wordsworth's strength and incorruptibility, a fact deeply expressed in his moving writing.
In 1921, when poet, Jeremiah Burroughs died, close friend Thomas Edison used the story of Jacob in 1st Samuel as his memorial verses in order to emphasize Burroughs' love for the great outdoors. "This is an awesome place," he then added.
When British Queen Alexandria died in 1932, Poet Laureate, Sir Edward Elgar wrote her memorial verses, and had a choir singing in the background as he read.
When President John F. Kennedy died, Phillip Hannan, Auxiliary Bishop of Washington, used a quote from Proverbs as his memorial verses. "Your old men shall dream dreams, and your young men shall see visions, and where there is no vision, the people perish." He then went on to speak of how President Kennedy's vision had forever changed America.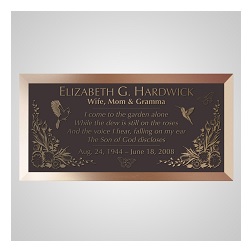 At the funeral held for the students gunned down during the Columbine massacre, student, Ruth Ann Mahaffey imagined what her fallen classmates might say for her funeral verses. "Now I am contented that my life was worthwhile," she said, "knowing that I found ways to make people smile." She also went on to read, "So if you meet someone who is feeling sad and low," "just lend a hand to pick him up." Mahaffey wanted everyone to know that the kindness, gentleness, and compassion they showed every day would be the last things the students remembered about their fallen friends, not the brutal way they were gunned down.
For the most sincere, heartfelt memorial verses, as the poet Watson and Mahaffey both believed, the departed's friends and family might achieve the best results by writing the memorial verses themselves. Not only will this well convey the love that is in their hearts towards their fallen loved one, it can also show the beauty that was in so many moments of the deceased's life. It can also, in a very precise way inspire younger generations to learn from his example. While this is an option for those who are skilled with pen and paper, it is understandable that not everyone is, in which case, quoting a religious text or poem can help add that loving touch to any service. Some even go on to use a part of the quoted or written verse in the epitaph of their loved one, which creates a greatly heartwarming and comforting affect for grieving family members who visit the monument or tribute.
It has been said that the clothes can make the man. Perhaps it can just as well be said that memorial verses can make the funeral. Because of this, when choosing memorial verses, whether loved ones think of the verses themselves or go with verses already written to paper, loved ones will want to consider the departed's deeply held convictions, the strengths of his character, and perhaps even add in a story about how these things played themselves out in his life. In the end though, if loved ones' sincerity can be conveyed, it will be greater than all of the eloquence in the world.