Back to Info Center
When to Euthanize Your Pet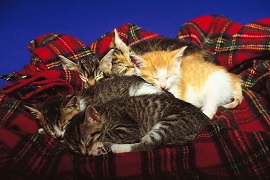 Saying a final goodbye to a beloved pet who is suffering can certainly be a difficult thing to do, and can be an even more difficult decision to make. Our pets serve more than just to entertain us, but become a great source of comfort in our lives; a comfort that, unlike many other aspects, is a constant. Many turn to their furry (or scaley) companions when they feel the weight of the world, as a pet can quickly and, seemingly easily, help us forget those daily stresses. Whether it is taking a dog out for an afternoon walk, or cuddling with a purring cat in the evening, we often rely on our pets to provide us that necessary retreat, without even realizing it. This is what can make the decision of euthanizing a pet all the more difficult, as we are afraid to let the comfort they provide us go. This is definitely understandable (as the old adage goes, we're only human) but letting go of a pet that is in pain can also bring about great serenity – both to the pet and owner. We can rest assured that after the act, the pet will forever be resting, free from the pain and greif of the waking world. Many will say that they would not second guess the decision, if their pet was truly in pain, but the real question that often arises is when exactly euthanasia is an appropriate remedy for a pet's suffering. Many pet parents who are faced with this option often fear that they will second guess themselves. What is worse is that many times, they do, which can lead to regrets after a pet has been euthanized.
To help avoid that tragic pitfall of pet ownership, experts in several relevant fields offer some standard advice on when to euthanize your pet.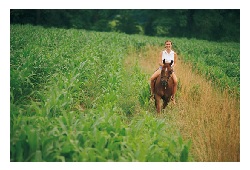 The main piece of advice that many experts pass along is to think your decision about euthanasia through thoroughly before going through with it. Consult friends, family and, of course, veterinarians, and pay close attention to anyone who offers advice conflicting with your own ideas. This alone can be very helpful, as after euthanizing a pet, one will be ready to face that 'second guess', and will be able to realize that they considered every option before reaching their decision. For families who are faced with this dilema, it is very important that every effort be made to achieve a consensus about euthanasia among everyone in the family. This goal, of course, is not always practical, and in such cases, dissenting views should be strongly considered – at the very least. Often, those dissenting views will come from younger family members, especially if they are young children, who may not understand why their favorite companion must leave. In this case, while it may be painful, it is important to help the child (or children) understand that their friend will be in a better place. (It is worth noting that many use the story of Rainbow Bridge to help younger individuals come to terms with the loss of a companion animal.)
With that basic advise in mind, here are a few things to consider before deciding upon euthanasia for your pet:
Is your pet in such pain that his or her good days appear to vastly outnumber the bad days? Are you in sufficient shape – mentally, physically, and financially – to continue caring for your pet if its current state continues indefinitely? What does your veterinarian predict for your pet's future health? How confident is the doctor with that prediction? What do other animal experts say about your pet's current health status and the chances of eventual recovery?
While we do advice to seek a second opinion when considering euthanizing a pet, it is important to not go overboard. It is understandable that one would want to try to get the most help for their pet, but taking them to various doctors can be very stressful, for both the pet parent and the companion animal, and the various tests can even result in more physical pain for pet. Usually, if the second opinon that is drawn mirrors the first, chances are that the third (or more) will not be any different.
Many experts say that the answers to these questions will make the decision about when to euthanize your pet self evident. You will simply know when euthanasia is the right thing to do and will feel an inner peace with the decision. Getting down to more specifics about "when" you should euthanize your pet, experts highly recommend that you schedule your appointment for the procedure at a time when you will not feel rushed to return to a job or some other obligation.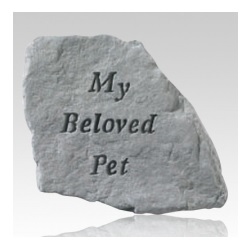 Likewise, you should consult your veterinarian's staff to get an appointment when a large number of other animals will not be in the offices' waiting room. Upon request, some veterinarians will even travel to a pet owner's home to conduct a euthanasia after-hours or on weekends. (This option is often more expensive than an in-office procedure, but it can be substantially less traumatic, as the pet owner can gain comfort from the fact that their companion is in a truly peaceful setting.)
Finally, experts caution that euthanasia procedure should not be scheduled until specifics of how the body will be disposed of have been fully considered and planned. Burial and cremation options should be fully explored, and arrangements should be put in place well before the pet arrives for the procedure. Likewise, specifics should be decided about who (if anyone besides the veterinarian and his or her staff) will be present during the procedure and what role each family member will play in any memorial activities planned. For example, if the family wishes to hold a small memorial ceremony for a pet, then the arrangements should definetly be made before hand.
Finally, we recommend considering how the pet will be memorialized after their passing. We have heard countless stories of families and individuals who wished they had created a remembrance of their special companion, and for good reason. Memorializing a pet can help bring a sense of closure to the surviving family, as it not only honors their life, but also allows us to take comfort in knowing that they were lain to rest in a dignified manner. Moreover, experts agree that having a permanent remembrance of the pet can be greatly beneficial during the grieving process, as it allows the family to revisit their earthly essence, and in a small way, reconnect to them in a way that is feasible. Often, even the simplest pet memorial, such as that to the left, will serve great emotional purpose, even if it is hard to believe during the onset of the loss.
So, the bottom line to deciding when to euthanize your pet is, simply, to think through the options carefully and make the decision that promises to bring about the most comfort for everyone involved.