Back to Info Center
Why Choose Burial
How to choose between tradtional burial and cremation?

When a family loses a loved one, one of the questions that will likely come about as part of the discussion over memorial service plans is whether cremation or burial is the best option for their needs. A quick internet search on this topic will likely reveal dozens, if not hundreds, of articles on the topic. And, curiously, most of these will appear to favor cremation. In fact, based on a recent random sampling of such articles, it seems hard to imagine that anyone would come away from such a search with the idea that burial would be the wisest choice. By all account, it seems, cremation is the least expensive, most convenient, most environmentally sensitive and even most comforting way to dispose of a loved one's body after a death. And statistics seem to bear this out: most surveys of funeral homes and cemeteries and other death care establishments in the United States indicate that cremation has been on a steady rise across the country for at least three decades. In fact, experts say that cremation is now practiced in almost 40 percent of all deaths across the country and it accounts for nearly 75 percent of deaths in other countries. In some parts of the United States, cremation is ordered in 90 percent, or more, of all deaths.
But burial remains a viable, and popular, option nevertheless.
And, in fact, there are plenty of superbly valid reasons that a family – or even an individual who is planning his or her own funeral and memorial service – would choose burial over cremation. Contrary to what you will likely read elsewhere, it is definitely true that burial can be less expensive than cremation, that it can be just as friendly toward the environment, and that it can be much more comforting than cremation. So, to help put a dent in the imbalance that exists in opinions online about burial of a loved one's body, we offer the following discussion of why it is still okay (and will continue to be okay for many decades, at the very least) to choose burial when a loved one passes away.
Saving Money With Burial
When many families begin putting a pencil to the cost of their funeral and memorial service plans, they discover that choosing burial is, contrary to what many might assume, the least expensive choice for meeting their needs.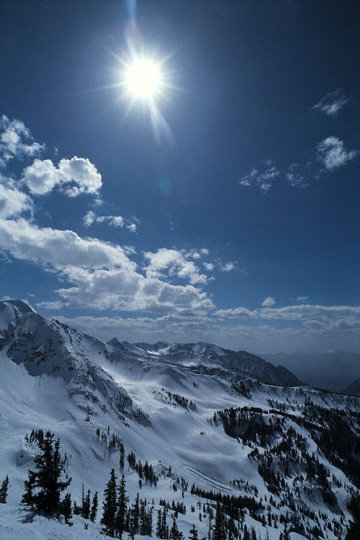 Choosing burial, for example, means that a family can conduct an "open casket" memorial service and be spared the expense of potentially having to pay for a casket as well as a cremation urn. Granted, in this day in which cremation is becoming increasingly popular, most funeral homes and other establishments that help arrange memorial services, now offer customers the option of renting a casket instead of buying one if the deceased is to be cremated, but still, that charge can approach $1,000 in many cases. When coupled with the cost of a cremation urn – which can easily cost more than $1,000 too – the overall expense of making a body available for viewing before a funeral service can be much more expensive than those who advocate strongly for cremation may anticipate.
Likewise, many families discover upon the death of a loved one that their family member already has access to a burial plot that was purchased years ago by a relative. In the early 20th century, for example, it was quite common for married couples to accept good offers from cemetery sales people for family plots in a local cemetery. Many parents paid just $10 a month or so for up to 10 years for the peace of mind that accompanied having a burial place for themselves and all of their children. The trouble with this, however, is that the children of the given family typically outlive their parents by many decades and, by the time of their need for the plot, they may have long forgotten that they are entitled to use of the plot their parents purchased. In such cases, the availability of the grave site may come to the family's attention only if a prudent member of the family makes a few inquiries at local cemeteries. Such a search will not always prove fruitful, of course, but it can save thousands of dollars off a person's final expenses if it turns up a grave plot that the family had not previously known about. While it is true that most cemeteries will allow cremation ashes to be buried in such a plot, this option is not the most economically feasible in most cases, since it requires the purchase of the cremation service, something that would not be otherwise necessary if the deceased's body were simply buried in the family plot.
The bottom line is that, it is not always true that cremation is the least expensive alternative when a loved one has passed away. A little research – and perhaps a consultation or two with a consumer advocate who specializes in funerals and the memorial products industry – will end up in many cases yielding a great deal of valuable information that will show that burial is, in fact, much less expensive than cremation in some cases.
Faiths that Require Burial
Many people choose burial over cremation because their religious faith requires it. While it is true that many religions (Hinduism, Buddhism, and, to some extent, even Christianity) encourage cremation over burial of a deceased's body, it is also true that none of these faiths absolutely require cremation as a rule. Though most people who are serious about their practice of Hinduism, for example, will make it a part of their final requests that their body be cremated atop a traditional funeral pyre, it is also true that Hindu leaders will typically respect a decision by one of their faithful to be buried rather than cremated. It is not true, however, that leaders of other faiths – particularly Judaism and Islam – will be so accommodating to people and families who choose cremation over burial. A number of religious faiths have very strict after-death rules that tradition demands must be followed in order to assure safe passage into the afterlife of the deceased. Cremation, in such a case, puts the deceased's eternal good will at risk. Christianity, with its incessant assurance that acceptance from God is not dependent upon a person's following of a set a rules but, rather, upon the condition of the decease's spirit at the time of death, but many practitioners are uncomfortable with the practice nevertheless. It is for this reason that, while the Catholic church (as just one example) expressly prohibits cremation among its members, burial is not a formal requirement for "salvation." Nevertheless, many who practice Christianity (of all denominations find the practice of cremation to be spiritually unsettling and, therefore, they choose burial over cremation at every chance.
Emotional Factors of Burial
Spiritual ideals aside, many people are just plain uncomfortable with the thought of cremation of a loved one. Mentally ill people and children, in particular, oven have difficulty with the thought of a loved one's body being diminshed to a pile of ashes (which is really nothing more than bone matter. All other parts of the body break down into water during the head of a cremation fire and are dispelled into the air through the evaporation process that is quickened by the head of the cremation oven.) It is for this reason that families should be very cautious about choosing cremation over burial if there is a likelihood that such a decision will end up being an emotionally trying one for some members of the family. In a recent case in point, a man's mentally ill roommate let the family know that he would object to the cremation of his friend. Their reasons for this objection were not exactly rational – the man said some voices told him that cremation was the work of the devil. The family toyed with the idea of simply going through with the cremation as had been their plan, but, in the end, were talked out of that plan by the pastor of the church that their loved one and the roommate both attended. In the end, they ultimately decided that, if cremation were going to cause the roommate a little emotional trauma, it simply wasn't worth doing – no matter how unreasonable the roommate's ideas about cremation might be. Being Christians, the family saw that it wouldn't make sense to bring about undue emotional pain to a man who had loved and cared for their loved one just because they could. And, as those who believe in the power of God can testify will always be the case, the situation worked itself out when several members of the church ended up making an anonymous contribution to the family to pay the extra cost for embalming (something the family had planned to avoid with their decision to cremate instead of bury).Though his mental illness kept him from interacting with others in a meaningful way in many cases, the roommate was able to express to the family immediately after the funeral his heart-felt thank you to the family for abiding by his wishes. Family members also acknowledged to him that they understood that his request had been a difficult one to make and that they appreciated his finding the courage to make his concerns known.
Though not always as dramatic, or as strange, as in this case, many people do have significant emotional misgivings about the thought of cremation. Thinking of a loved-one's body converted over the course of just an hour or two into a pile of gray ashes that can then be scattered to the winds, can be an emotionally overwhelming thought, in fact. Families who are faced with the decision of whether to proceed with burial or cremation would do well to consider the opinions and emotions of the many friends and family who will be participating in the memorial service and who may have feelings for the deceased that are as strong as any of those who are closely related enough to be tasked with planning the deceased's memorial service. This is a particularly important consideration as far as children are concerned. Cremation can be alarmingly unsettling to children who have never seriously contemplated the idea of death before. Many experts, in fact, advise families to take their children into account very carefully when they are making their decisions about cremation verse burial of a loved one's remains.
Keeping Exhumation a Possibility
And, a final reason why people have chosen burial over cremation is the possibility that exhumation of the remains may be necessary at some point in the future. In this day of technology involving DNA, it is almost impossible to predict just what sort of scenario might come about in which digging up a loved one's grave might prove beneficial. Those who are fans of court drama on TV – or those who just follow real life court cases in the newspaper or via other news outlets – will be able to testify that, occasionally an exhumation of a person's body can help convict a killer – or perhaps exonerate someone who was innocent all along. And even in cases in which there is no question that a crime has been committed, having a body available for exhumation can lead to health benefits for the deceased's future generations who may have a need to know about their genetic make-up in detail in order to fend off some otherwise inevitable disease. Granted, exhumation for such purposes is a rare matter, but, many people find that knowing that the option is available leads to a peace of mind that they find exceedingly comforting. In an ironic sort of way, this leads to the all important "closure" that many psychologists say is necessary in order to process the emotions of grief in a healthy and productive way.