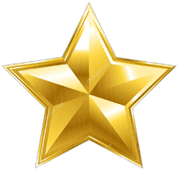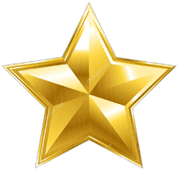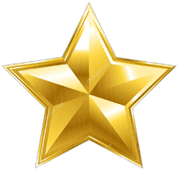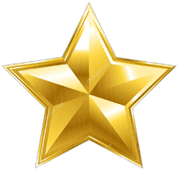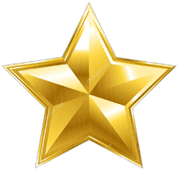 92 (87.6%)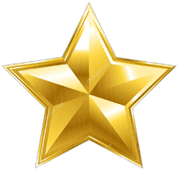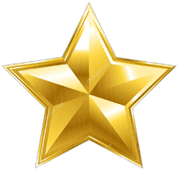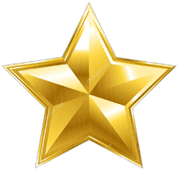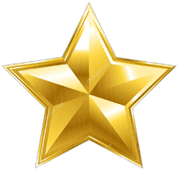 13 (12.4%)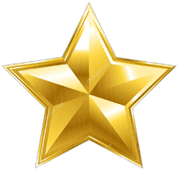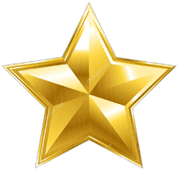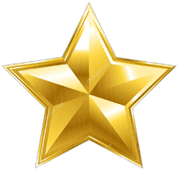 0 (0%)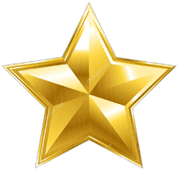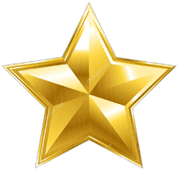 0 (0%)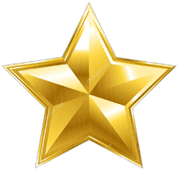 0 (0%)
Average Customer Rating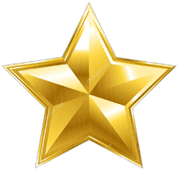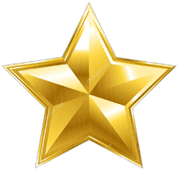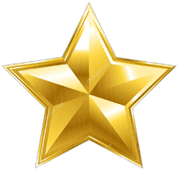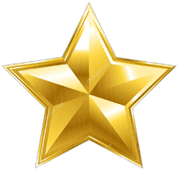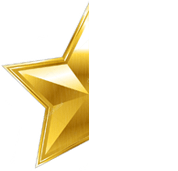 4.9
Rate Product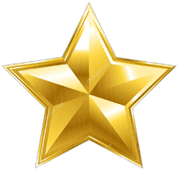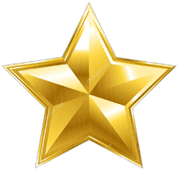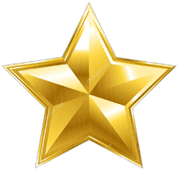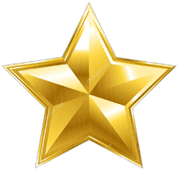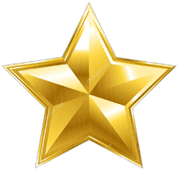 Companion Bronze Cemetery Headstone
S. Burchell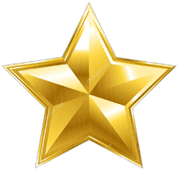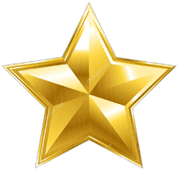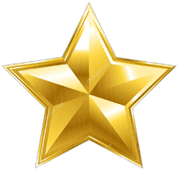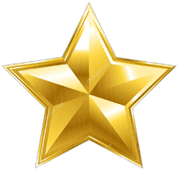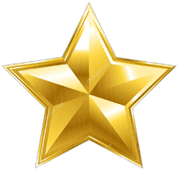 Excellent
"We had to wait a while for the grave marker but it looks great, very happy with the end result. The family loves it ..."G. Mainer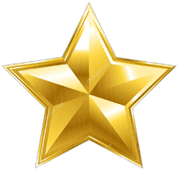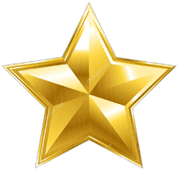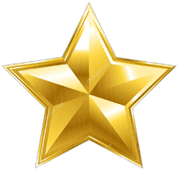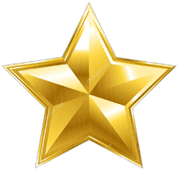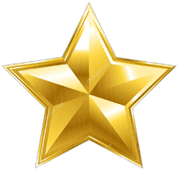 Companion Cemetery Grave Marker
"Wonderful Service - the whole family loved the grave marker and we feel at peace now :-)."S. Bossmann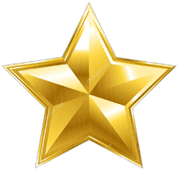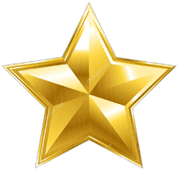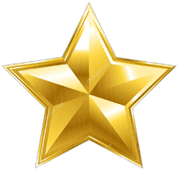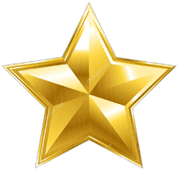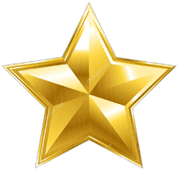 Companion bronze on top of Granite
"I prefer to take a survey after I have received the product. But I can tell you the ordering process was easy and enjoyable. The person on the phone with me was very friendly and knowledgeable. I really liked the online design ability."T. BLACKBURN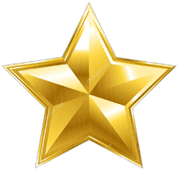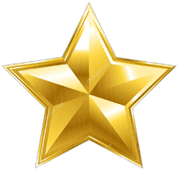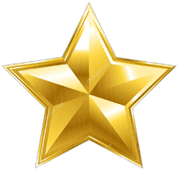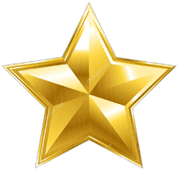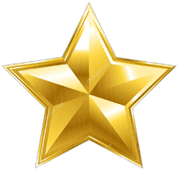 Companion Bronze Headstones for Two
T. Barnes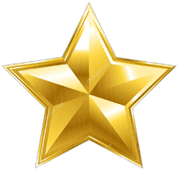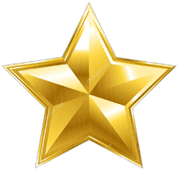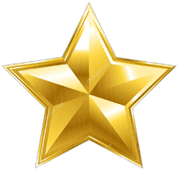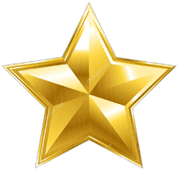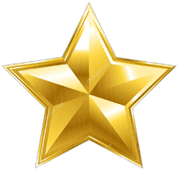 Contentment
"I spent about one solid week researching companies that produced grave markers. This company turned out to have what I considered the best looking marker, and the best price. (Lowest price). Responses to my e-mail order, and questions were immediate and answered everything I asked."C. Gerrard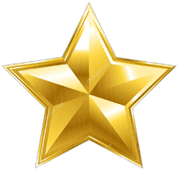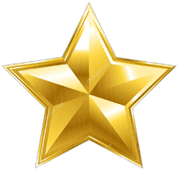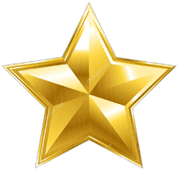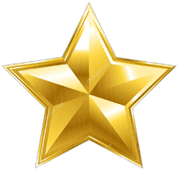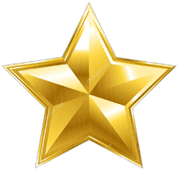 Grave Marker
"Great looking grave marker - I am very happy with the choices we made and the family loves it."S. Demmer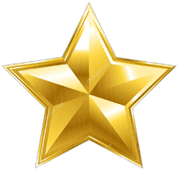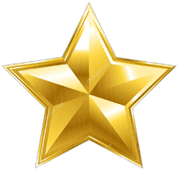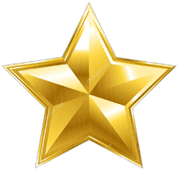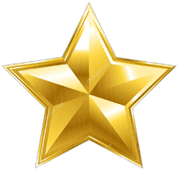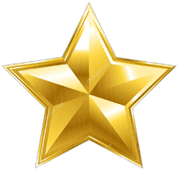 Companion Bronze Headstone
K. Sprague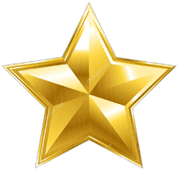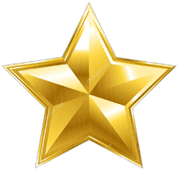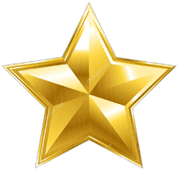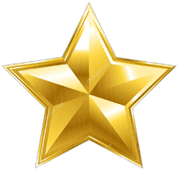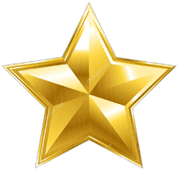 Excellent Craftsmanship
"The detail of the bronze marker is perfect and stands out.
Excellent job!"G. and J. Parker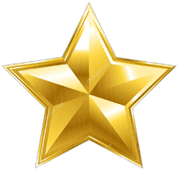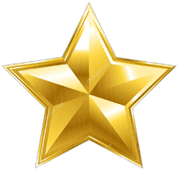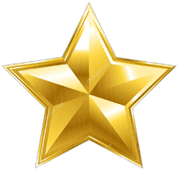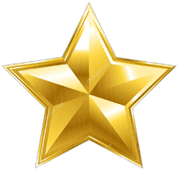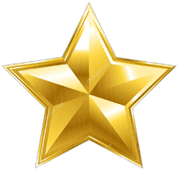 Companion Bronze Gravestone
"Haven't received the memorial yet, but based on what I have seen, and the communications I have received, I expect an excellent product."K. Newman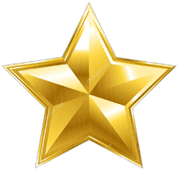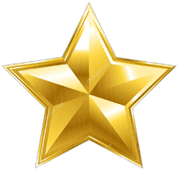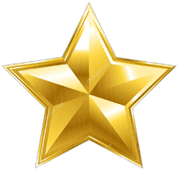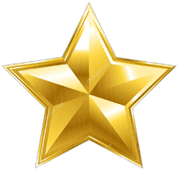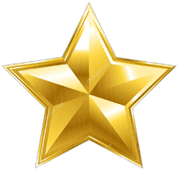 Grass grave marker for two
D. Cowsert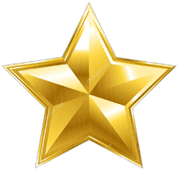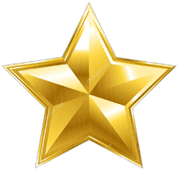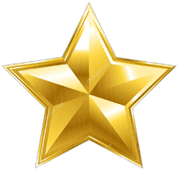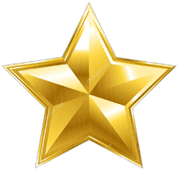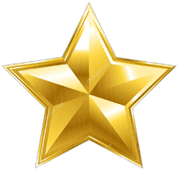 Bronze Marker exceeded my expectations
"I just saw the brass/marble grave marker I ordered online from Memorials.com. It is absolutely beautiful! I was skeptical at first, because I paid about $3,000 less than a comparable grave marker sold for at the cemetery. The marble is finely polished to a mirror-like finish and the brass marker is of high quality and workmanship. I would highly recommend use Memorials.com. Thank you for great customer service and a quality product!"M. Mason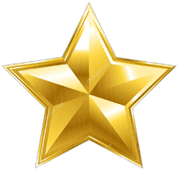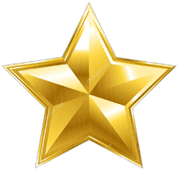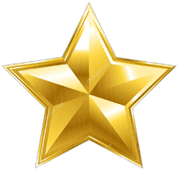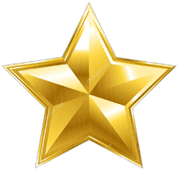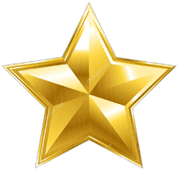 Companion Bronze Grave Headstone
J. Johnson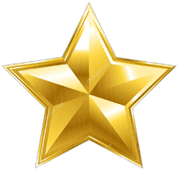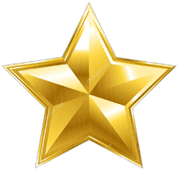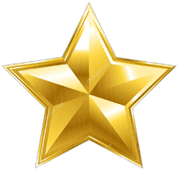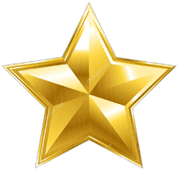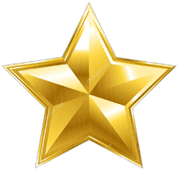 Excellent service and memorial marker
"Memorial marker selection was great. Easy to order, good communication and delivered to the cemetery when they said it would be. Highly recommend!!!"R. Pierce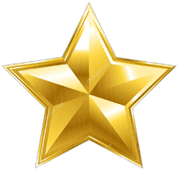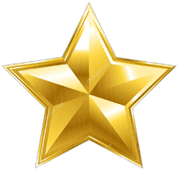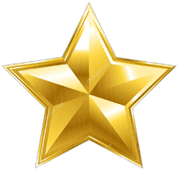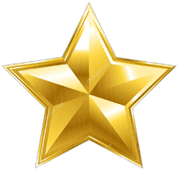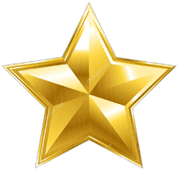 Looks amazing
"Brought me to tears with the quality of work. The stone was very special to me for many reasons. From the Llano County Marble Falls areas of Texas where I grew up."N. Becker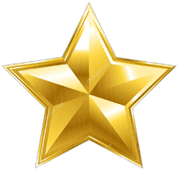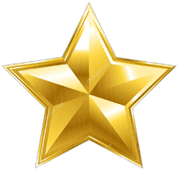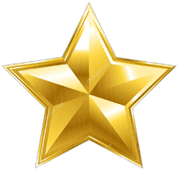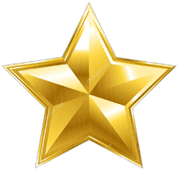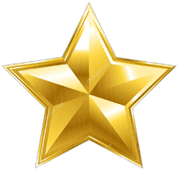 Grave markers in bronze for two
H. Portrum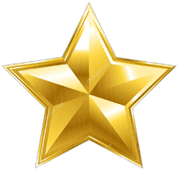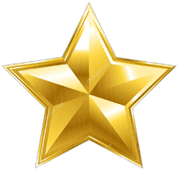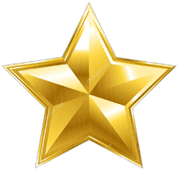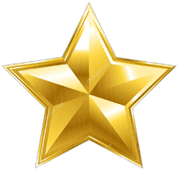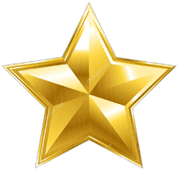 Companion Bronze Grave Stone
S. Agnew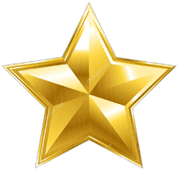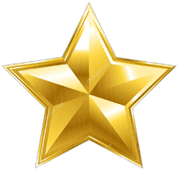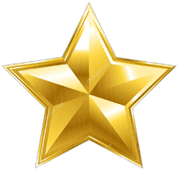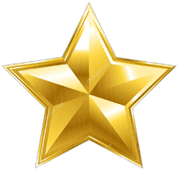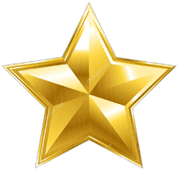 Companion Bronze Cemetery Stone
A. Boyle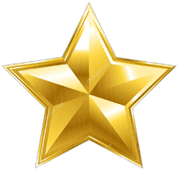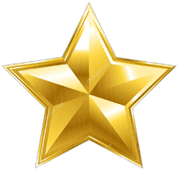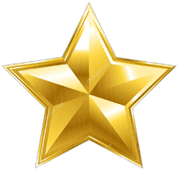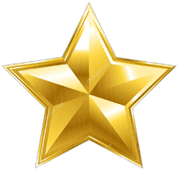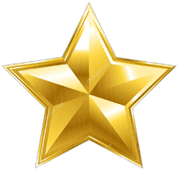 Companion Bronze Monument
H. Brown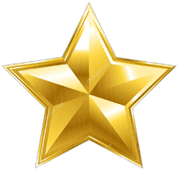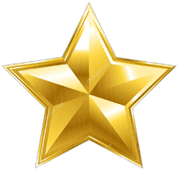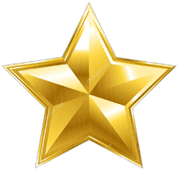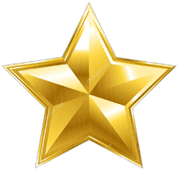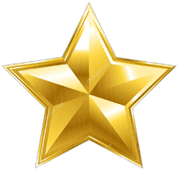 A Quality Memorial at a Great Price
"I am very impressed with the quality of the memorial and the time between ordering and delivery. Total time less than 6 weeks! Also saved more than $1200. Process was smooth and easy. I am extremely satisfied."D. Gillison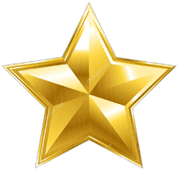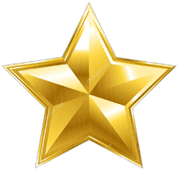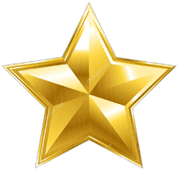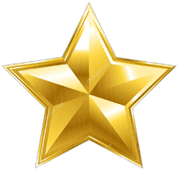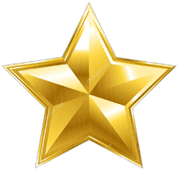 Companion Cemetery Gravestone
W. Wilson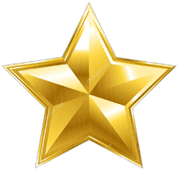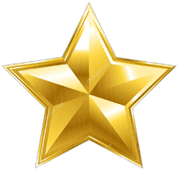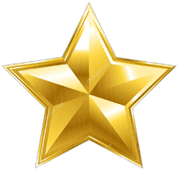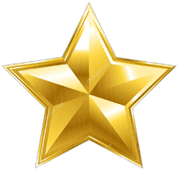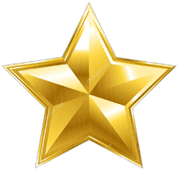 Thank you
"The grave marker came out great. Family was happy with the purchase. We saved money."S. Kantter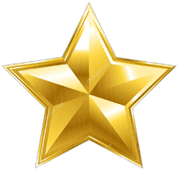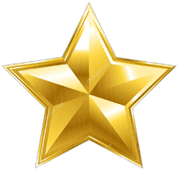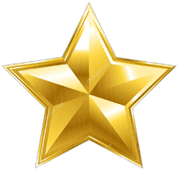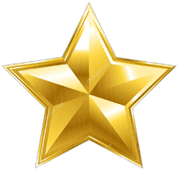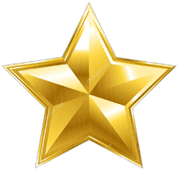 Great looking
"Family loves the gravestone."T. Yerry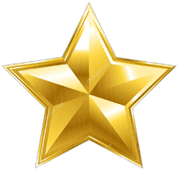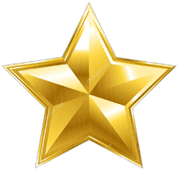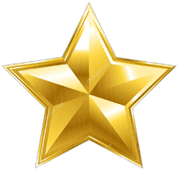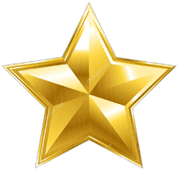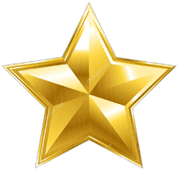 Bronze monument for us
"Came out beautiful - I think my husband would have loved it as well."G. Denk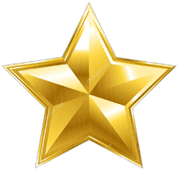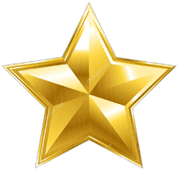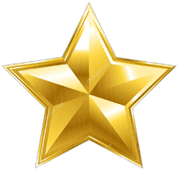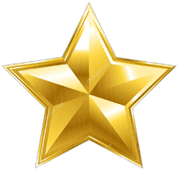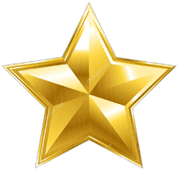 Gravestone bronze on granite
C. Elmore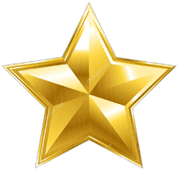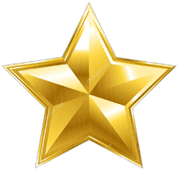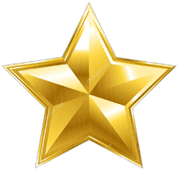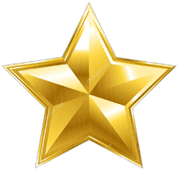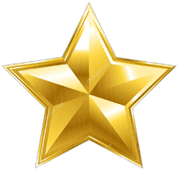 The Companion Marker was installed yesterday
"The Superintendent at Somerset Hill Cemetery took a picture of the marker for me. He even made the comment that "the quality of the marker was great". I am more than pleased. I have had nothing but excellent customer service from Memorials.com, speaking mostly with Debbie or Amelia. I wish I could see this in person, but it is not easy for me to travel as it once was. I have emailed the picture that was sent to me to all of our children scattered in FL, MI, AZ, NC, OR, NYC and one still in NJ who will be going to see it for himself. We are a 4 generational family and very close, if not in miles. You did a fine job with what to me is a very personalized marker. I think Glen would be very happy as well."Adele Jordan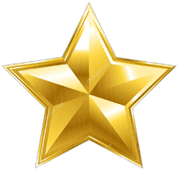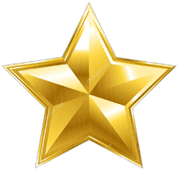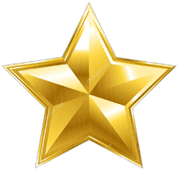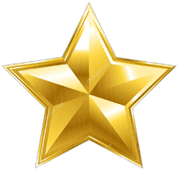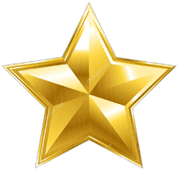 Bronze and Granite Grave Marker
DENNIS KOLODJSKI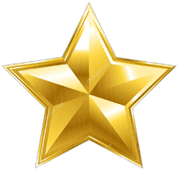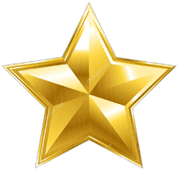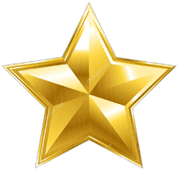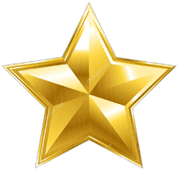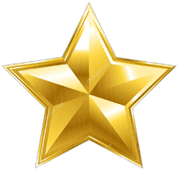 My husbands grave marker
"The marker I ordered for my husbands grave came today and was set, it was very nice. We were very pleased with the quality."Clarice Tolbert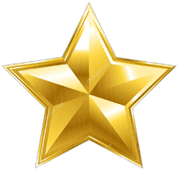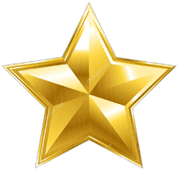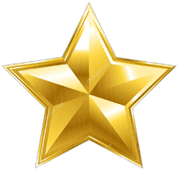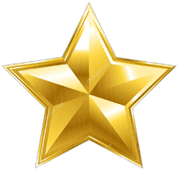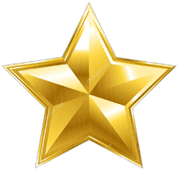 Cemetery Bronze Grave Marker Headstone
Richard Bernardini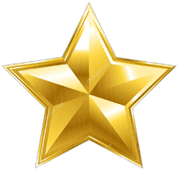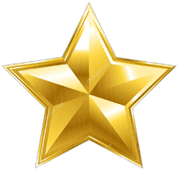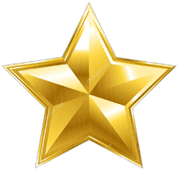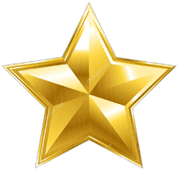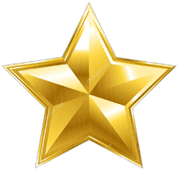 Companion Cemetery Grave Marker
"The marker delivered to the cemetery was wonderful, it arrived before Christmas and my family was very happy, the cemetery installed it since the ground was not frozen and it was the perfect Christmas present for my family."T. Doome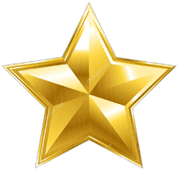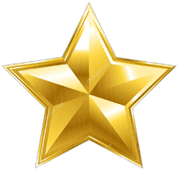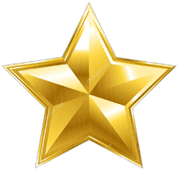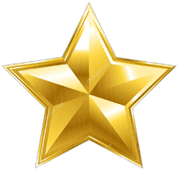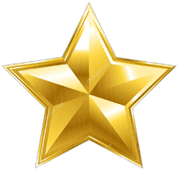 Bronze Cemetery Grave Marker
"You did a great job on the design everything looks great. The design looks good I like the way it looks. I think my WIFE would be proud of me, thanks so much."Frank Jones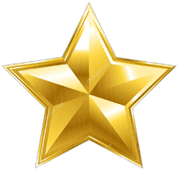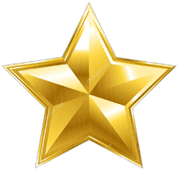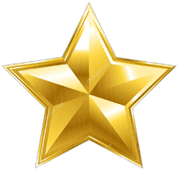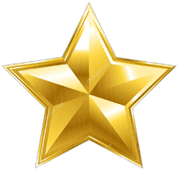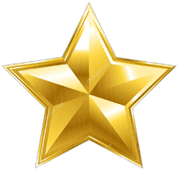 Memorials is awesome...
"When I placed the order for my husbands headstone I was told that it might be here by Christmas but no promises. Well you can imagine my surprise when I went out yesterday and saw the most beautiful headstone laid on our plots. Thank you so much you guys are awesome. You did a great job and sent it here very quickly. I will be singing your praises for a very long time... lol again Thank you. You made my day."Sheri Richardson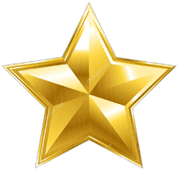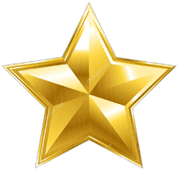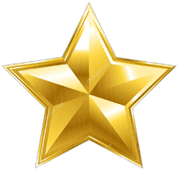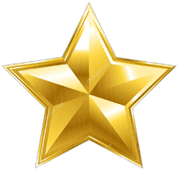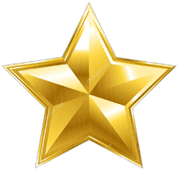 Husband & Wife Grave Marker
"I was very pleased with this product and the customer service was excellent. Whenever I had a question customer service responded immediately."T. Vandeberg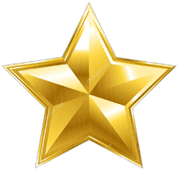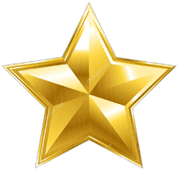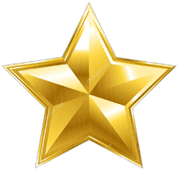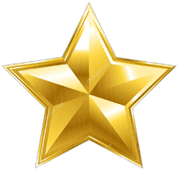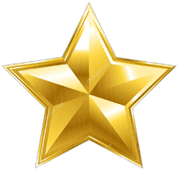 BRONZE AMAZING
"EXCELLENT AND BEAUTIFUL"E. GUZMAN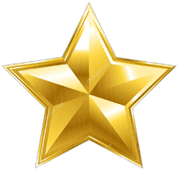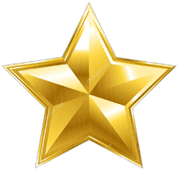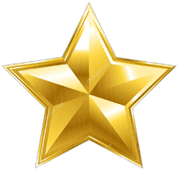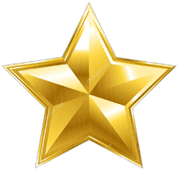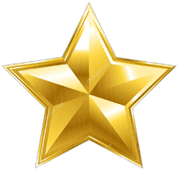 Companion Bronze Grave Stone
S. Brooks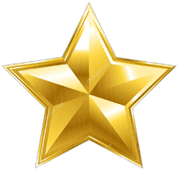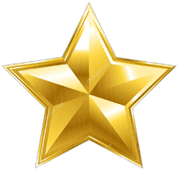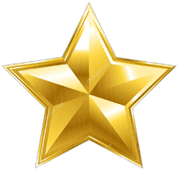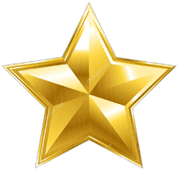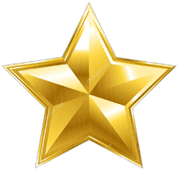 Companion Bronze Grave Stone
"Excellent quality and great service."Sylvia Hernandez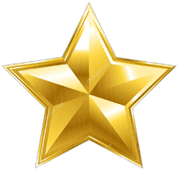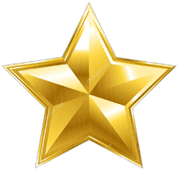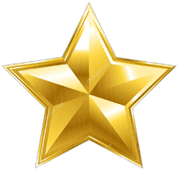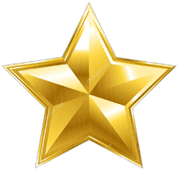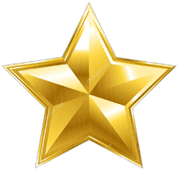 Companion Bronze Grave Marker for the Cemetery
D. Cuizon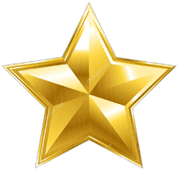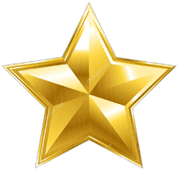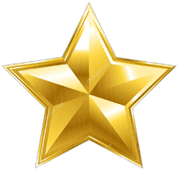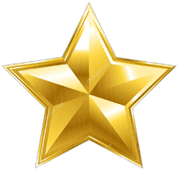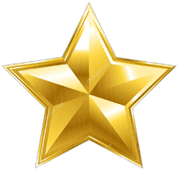 Bronze Grave Marker Companion Style
B. Smith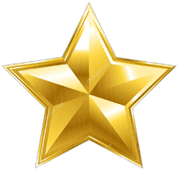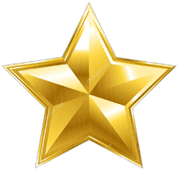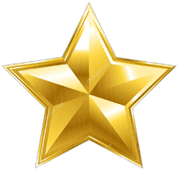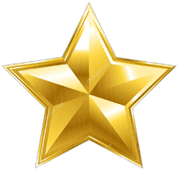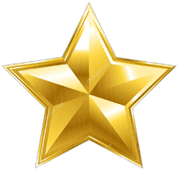 Grave Marker for two in bronze
L. Jenkins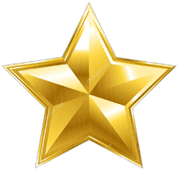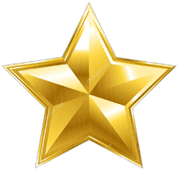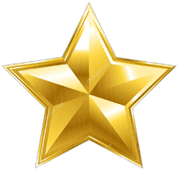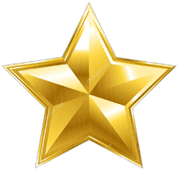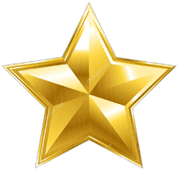 Grave makers
"Very good customer satisfaction."George Glatt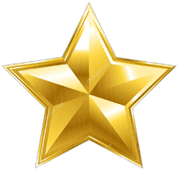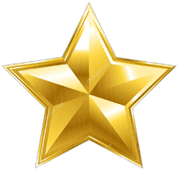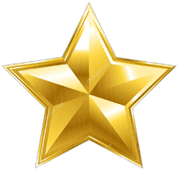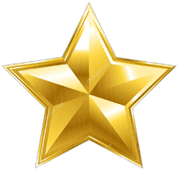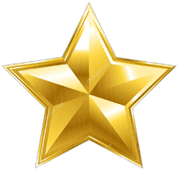 Bronze cemetery gravestone for two people
Sherry Vermillion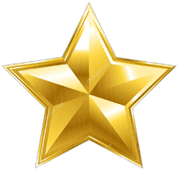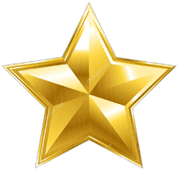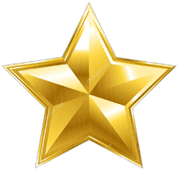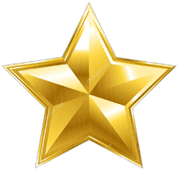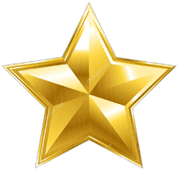 Beautiful!
"Beautiful memorial at half the price the cemetery was going to charge us!"David Smith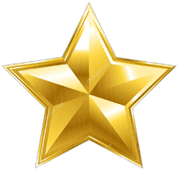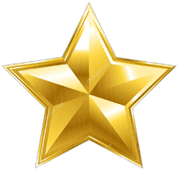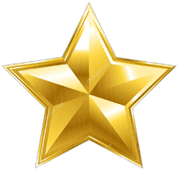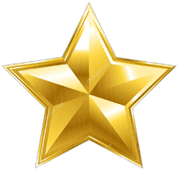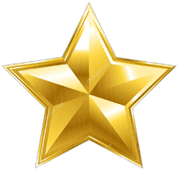 Bronze grave marker
"The selection was great... excellent customer service. I appreciate the emails that updated me on the status of my grave marker."Kelli Hembree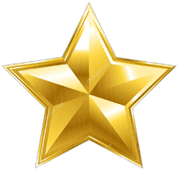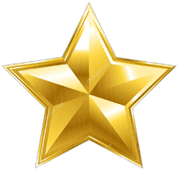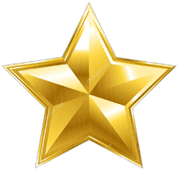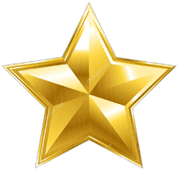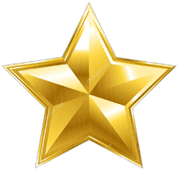 Companion Bronze Grave Marker
Howard Butler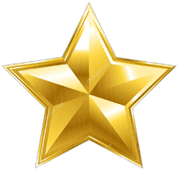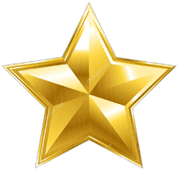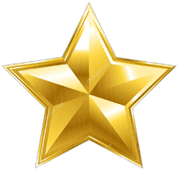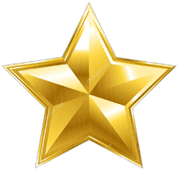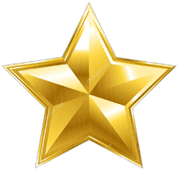 Companion Bronze Cemetery Headstone
Keith Avants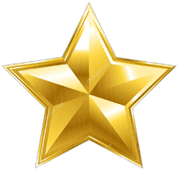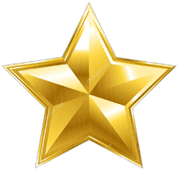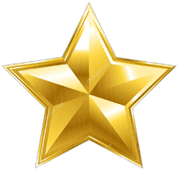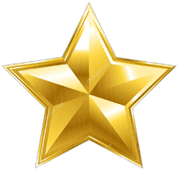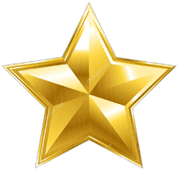 Companion Bronze Grave Marker
"I wish I had known then what I know now. I was so hesitant to spend this amount of money online without feeling, touching and meeting with someone in person. Your website was very helpful, educational, and easy, but I just kept feeling like I needed to purchase locally. Over 18+months I went from place to place and dealt with sales people who were pushy, ignorant, unprepared, and plain irritating. You gave me just what I had envisioned and made it easy. I'm so pleased, my family loves it and my Dad would be so proud. Thank you! Please feel free to share my comments, I couldn't be more pleased. "JILL HUDICK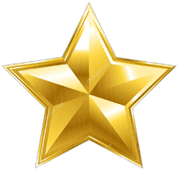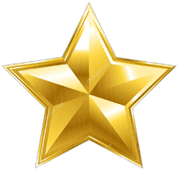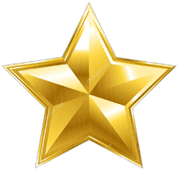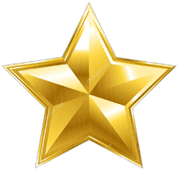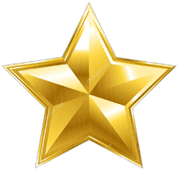 Companion Grave Marker for the Cemetery
"Absolutely great service and product. Turned out better then we expected. Outstanding service!!!!! I would 100% recommend this company to anyone needing a grave marker for their loved one."Jack LaCoure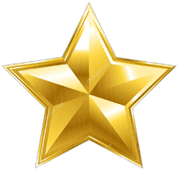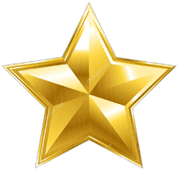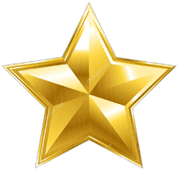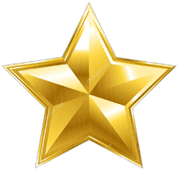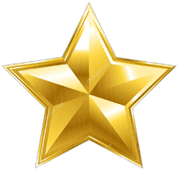 Cemetery Grave Stone for two people
Daniel M. Wilson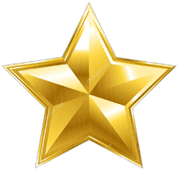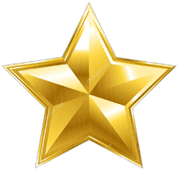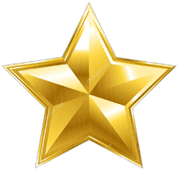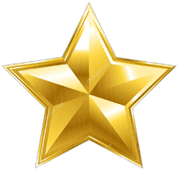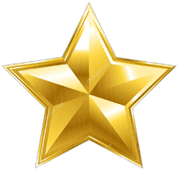 Grave Marker for two people
Vicki Barber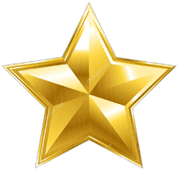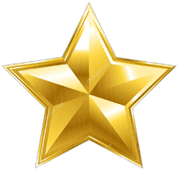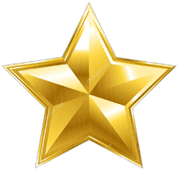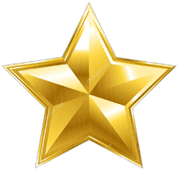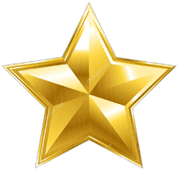 Companion Bronze Cemetery Stone
Jodi A. Hankins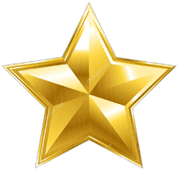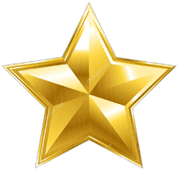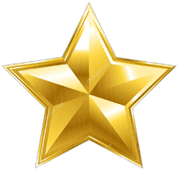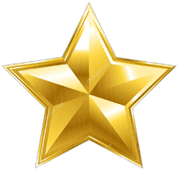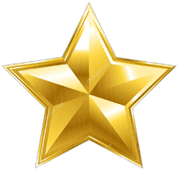 Companion Bronze Grave Marker
Andrea Hightower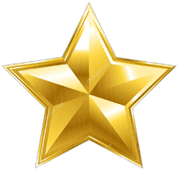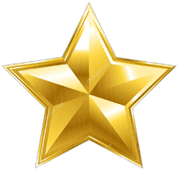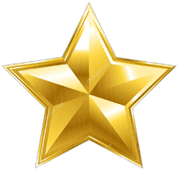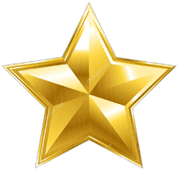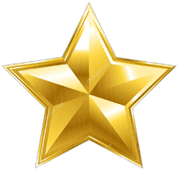 Companion Bronze Grave Marker
Maria Taginya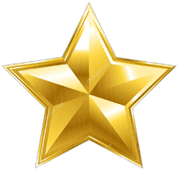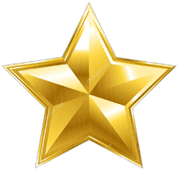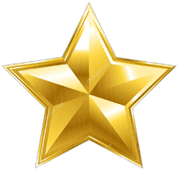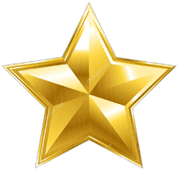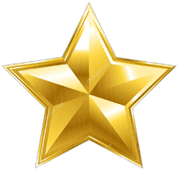 Bronze Grave Marker for two
"The layout looks wonderful! Just what I asked for..."Thomas Reagan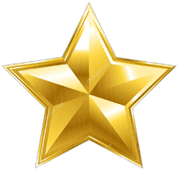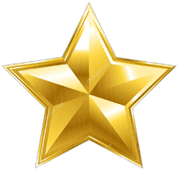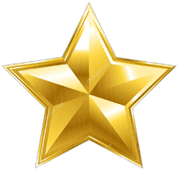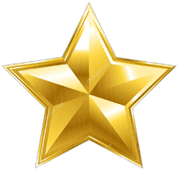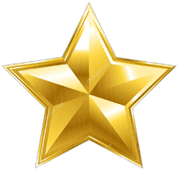 Companion Bronze Grave Stone Marker
Michael Walsh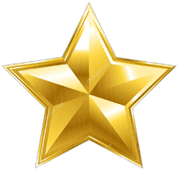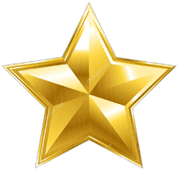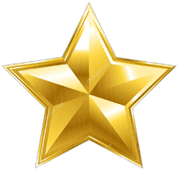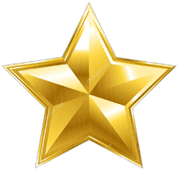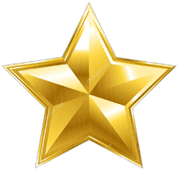 The Grave Marker
"Great looking product. You did a great job of setting and exceeding my delivery expectations. The product arrived 3 days before the planned ship date. I had to buy a bigger size than I wanted because the product is not offered in a smaller size like the other markers."Herbert Nicholson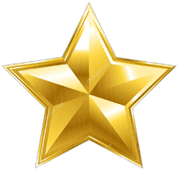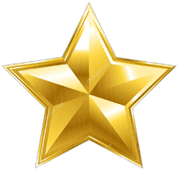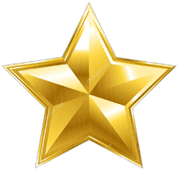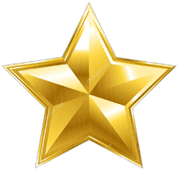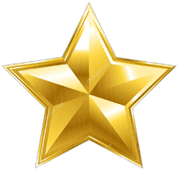 Bronze Stone for my parents
"Wonderful work."Lori Smith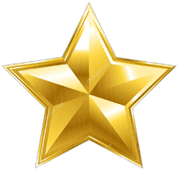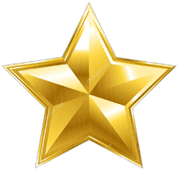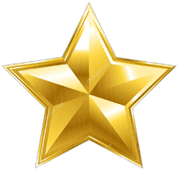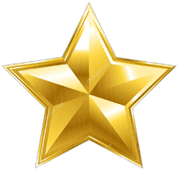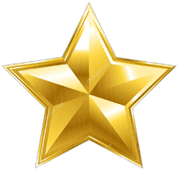 Finished product
"The finished product came out just like we wanted it -- beautifully done."Rosalyn Press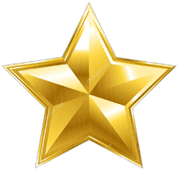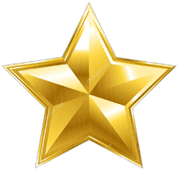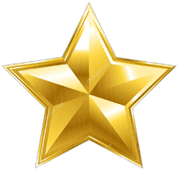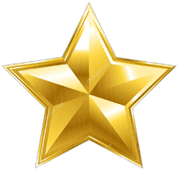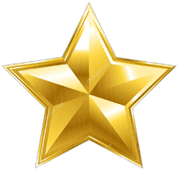 Amazing monument!
"The monument I received is amazing! You did a great job! It is just like his dads, just what I wanted. Your sales people are awesome, so kind and understanding at a time in my life that is very difficult. God bless all of you!"Marylan Millstead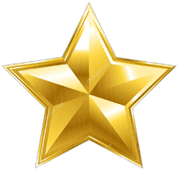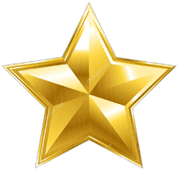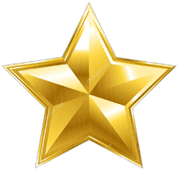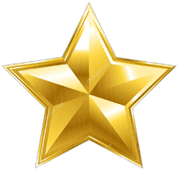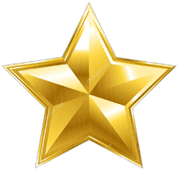 Communication
"Communication with this company was amazing, the information with the person I spoke with on the phone was informative, very personable. I was surprised I was able to speak with ease and confidence."Maria Munoz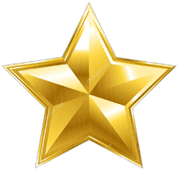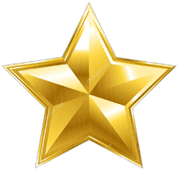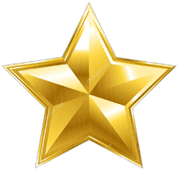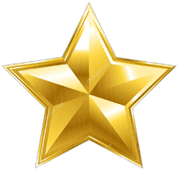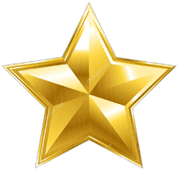 Extremely satisfied -- Fantastic
"I did check the Better business Bureau and found this company to be GOOD. Well the monument was about Half the cost as the same identical monument that was available locally. They delivered fast, and I have much praise for this company."Jerry Milner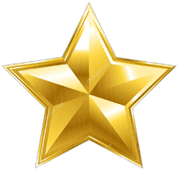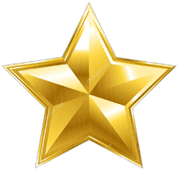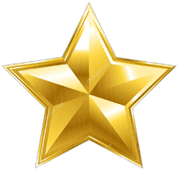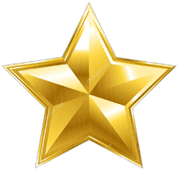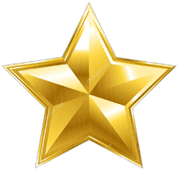 Beautiful Marker
"The marker is awesome! I could not ask for more! Great price!"Marylan Millstead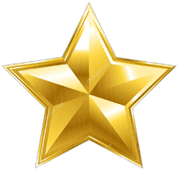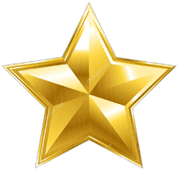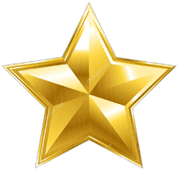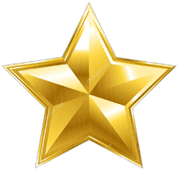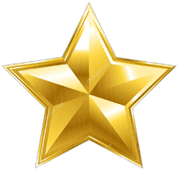 Bronze Grass Marker for two people
"I am very pleased with the headstone you made for my father. The service was excellent and the end result was great. I now feel that I can put my father to rest. This was a great tribute to him. My family and I are very pleased. Thank you so so much. He would love it also."Sonja Wilson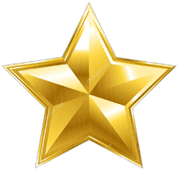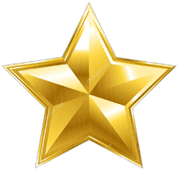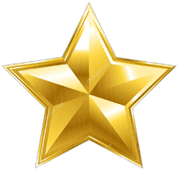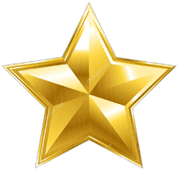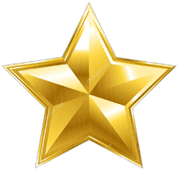 Companion Gravestone
"A GREAT PRICE FOR A GREAT PRODUCT"David Logan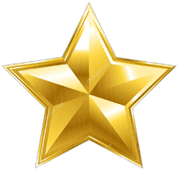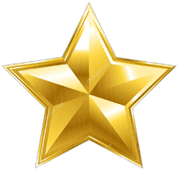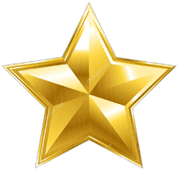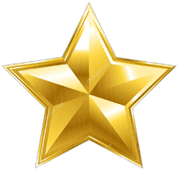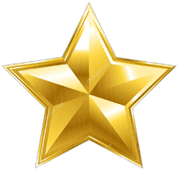 Companion Grave Marker
"Went to see the grave marker we ordered today at the cemetery. It was beautiful!!! Thank you very much!!"Donna Pompilio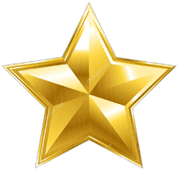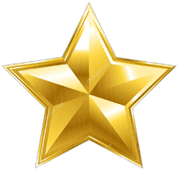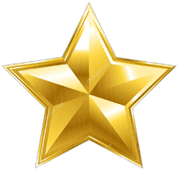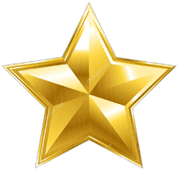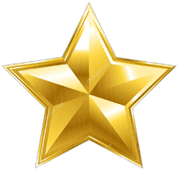 Companion Headstone
"Excellent customer service..."Mikhail Sokolovskiy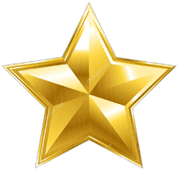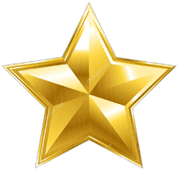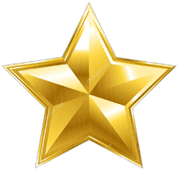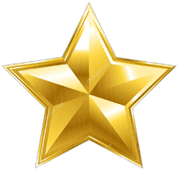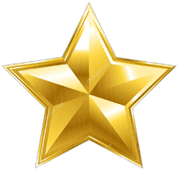 Quality and Service for the Bronze marker
"The marker was received and set approximately 3 weeks earlier than was estimated. Quality of the marker and the granite was outstanding. Entire process was so easy, which was a blessing because it was very difficult to order the marker form my wife of 47 years of marriage, but Memorials.com made it extremely easy. My hats off to your staff of experts."Harry McClard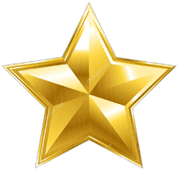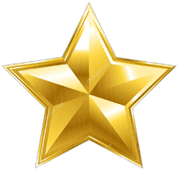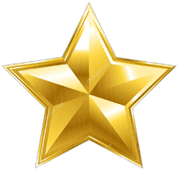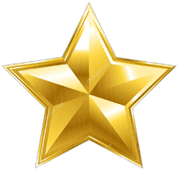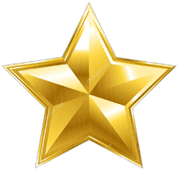 Companion Bronze Grave Markers
"Excellent pricing, especially after seeing the cost at our local funeral home. Website was easy to navigate to place our order, and the customer support was the best I have had to deal with in a long time. Thank you so much for making this difficult time much easier on our family."John Woodard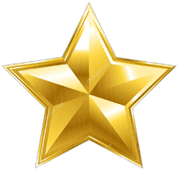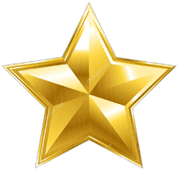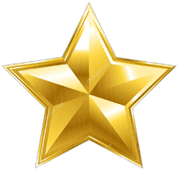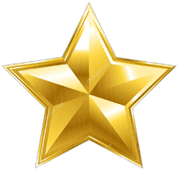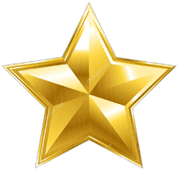 Companion Marker
"The ordering was easy, very timely and painless. The product has been comment on by many members of my family and it was well made."Ron Hollier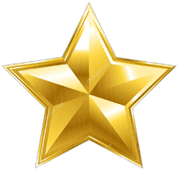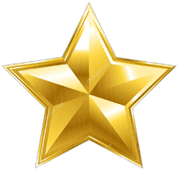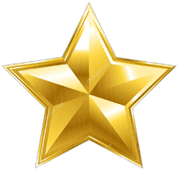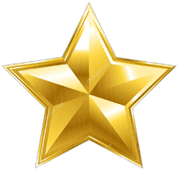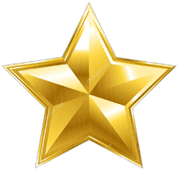 Excellent Customer Service & Products
"I went to the funeral home to purchase the marker for my father's grave. When they showed me my choices there were only 8 choices. The price of them were from $4,999 up to $7,999. The base was separate. I knew I could do better, so I went online and came across Memorials.com. They had 36 markers to choose from and all them about 1/3 the price of the funeral home. PLUS Memorials.com let me customize my marker with emblems and wording. This was $2.00 per symbol or letter at the funeral home. At Memorials.com we got just what we wanted, including EXCELLENT customer service, for a very modest price"Michael Russell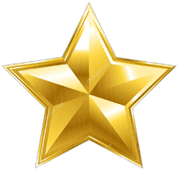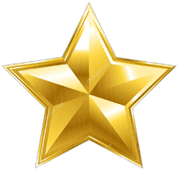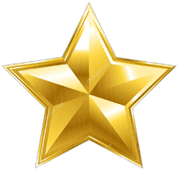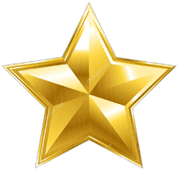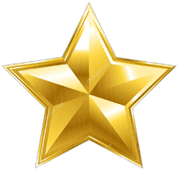 Wow !! What a GREAT experience !!
"I started looking for A bronze memorial plaque online for my parents because I felt that the cemetery's price was in the realm of extortion. Then I luckily happened upon Memorials.com . Their excellent staff, especially Debbie, guided me every step of the way and answered every one of my calls and faxes cheerfully and promptly and with the utmost compassion. I designed and placed my order and the result was something beautiful and tasteful, and my family asked me how I did such a great job, and that they could not have done any better! I told them that it was all thanks to this marvelous company I stumbled upon online, and that not only did they do an absolutely brilliant job with the memorial, they also came in about $2,500 less than what the cemetery wanted. Thank you Memorials.com for bringing value, art, and compassion to our family. I personally give them my highest recommendation !!"David Reynolds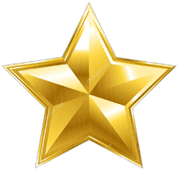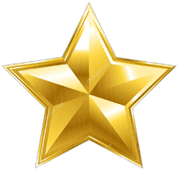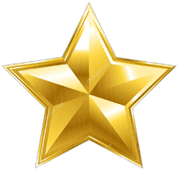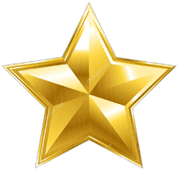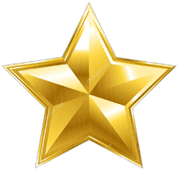 Bronze Grave Marker for two
"I was very happy with the product. It was shipped in a timely manner and it looked just like it did on the web page."Tammy Llewellyn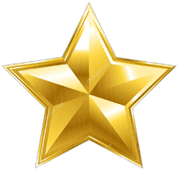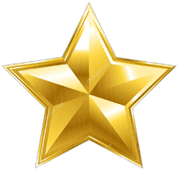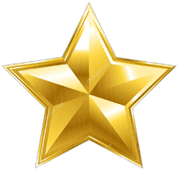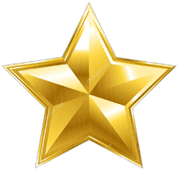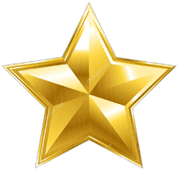 Buy From The Best
"My mother and father passed away in 2008 and 2010, being that they had no life insurance, it was so hard to give them the proper burial. Afterwards of course come the headstone, which every where I checked was so much more expensive then Memorials.com. I ordered the headstone from them and I am SO Happy I Did, I am sooo proud of the the Headstone and the way Memorials.com took care of me, in my time of grief. I 100% guarantee that the price or love from Memorials.com will NOT be beat. If you buy from some place else you WILL PAY MORE THEN YOU SHOULD. I give them 5 Stars."Bobby Reynolds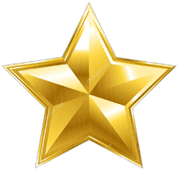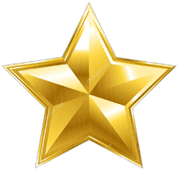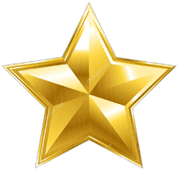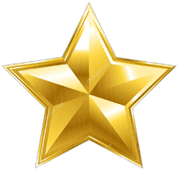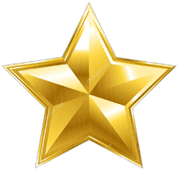 Companion Gravemarker
"The gravemarker was everything I had hoped for... The special emblem came out perfect...."Robert Kinning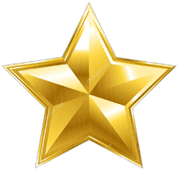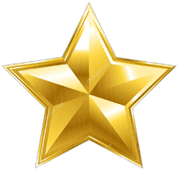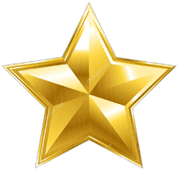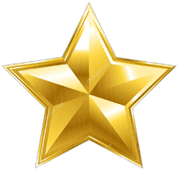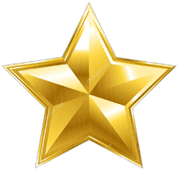 Very Impressed!!!
"I was skeptical in ordering a bronze marker online until I called the customer service. They were very helpful, patient and not pushy at all. The marker I ordered ended up being so beautiful that the women that worked at the cemetery loved it. My whole family were also impressed. I would definitely recommend Memorials.com to anybody!!!"Nuha Freij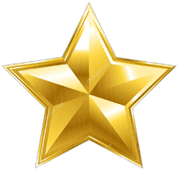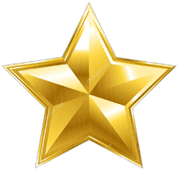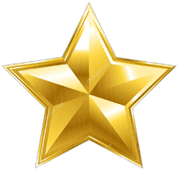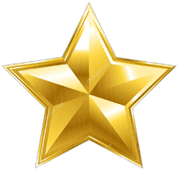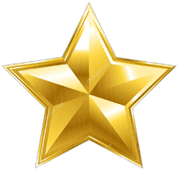 Perfect
"Great product excellent service more then satisfied could not have asked for more. All this for a lot less then what the cemetery wanted. So far nothing but compliments by family and friends on how nice it looks.
Thank you E.Pappas "Evangelos Pappas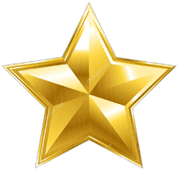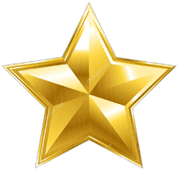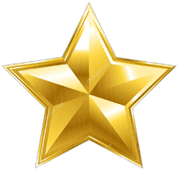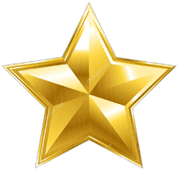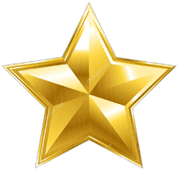 Quality
"Excellent quality and craftsmanship."Randolph Dull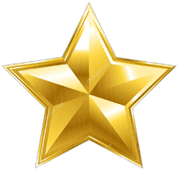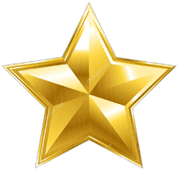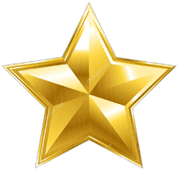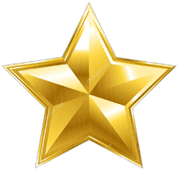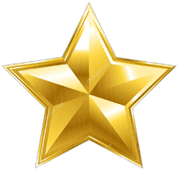 Great Product -- Great Price
"I was very pleased with the grave marker. I would buy from them again."Roxanne Lynch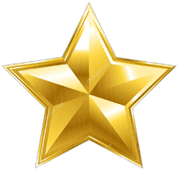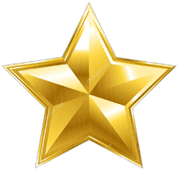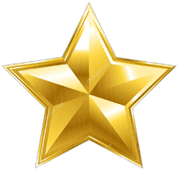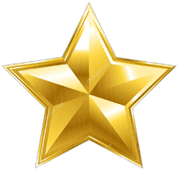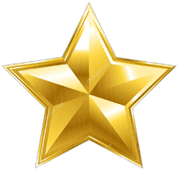 Awesome
"We are very pleased with the grave marker."Lucille Abbott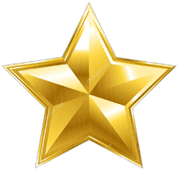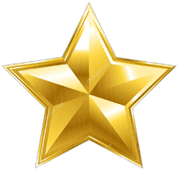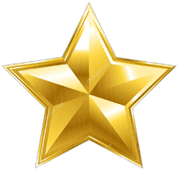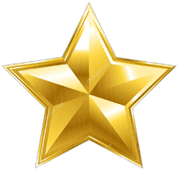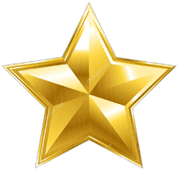 Companion Grave Stone for two
"I was very pleased with the purchase of our Bronze Marker. The few questions I had were quickly answered. You verified all the information with the cemetery. I found the web page very easy to use. The Marker was delivered quicker than expected and was beautiful, exactly what we wanted. You where quite professional and made the entire process very easy. I will recommend you to others."Kenneth Burge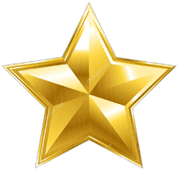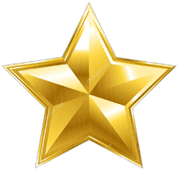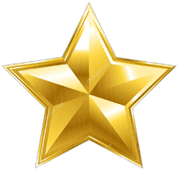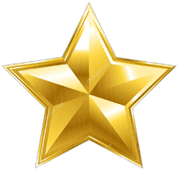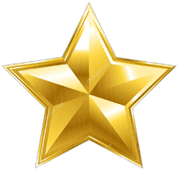 Workmanship and Service of Grave Marker
"The quality of your product looks outstanding and the workmanship looks fantastic. Your customer service was excellent and very helpful in this trying time for us. We greatly appreciate the comfort and help that we received from your staff and the efficiency that the marker was completed in."Cecelia Giamoni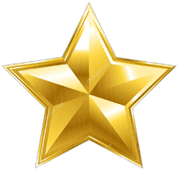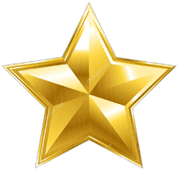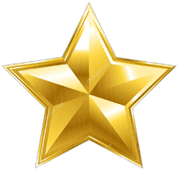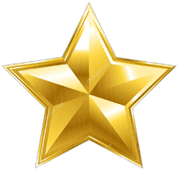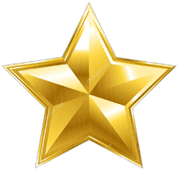 Grave Marker
"Our family could not have been more please with the workmanship and timely fashion the marker for my brother in law was processed, it was exactly as ordered, delivered exactly as promised and beautifull. Your company will be used for all of our future needs, thank you.
In addition, I am a very picky person, this is the first time I can honestly remember giving a score such as this.
Sincerely,
Jeannie Bova"Jean Elliott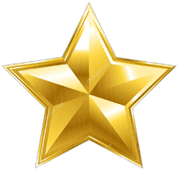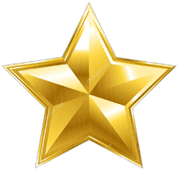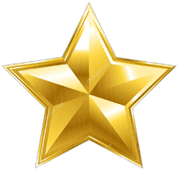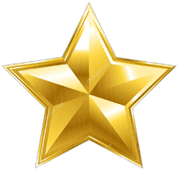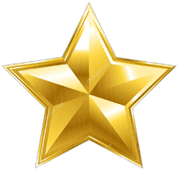 Granite Double Headstone
"I was very pleased with the headstone color and quality. All information was correct and it was delivered before scheduled time. "Janet Dalessandro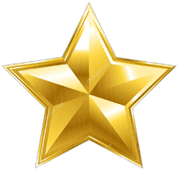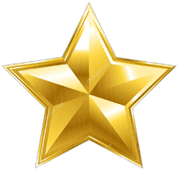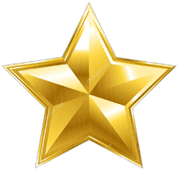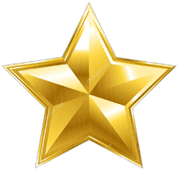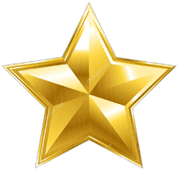 Excellent Grave Marker
"It arrived in perfect condition, it was very easy to pick emblems. It is of high quality."Cynthia Brewer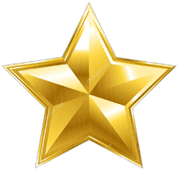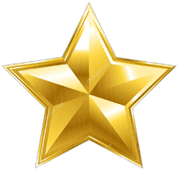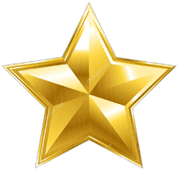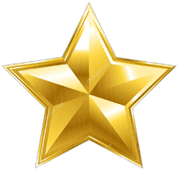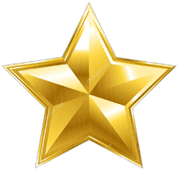 A Beautiful Tribute Companion Headstone
"It was hard for me to accept my fathers passing and it has been 3yrs now and I finally got up the courage to purchase a Headstone for his grave. I also wanted one that would serve my mother as well and your site made choosing a Companion Headstone so easy and it was really affordable too. Everything went smooth and made my experience very pleasant to say the least, I just wanted to take a moment to say "Thank you" I feel like a weight has been lifted from my heart and my mother is very happy to know that she can go to my fathers grave and not have to search for it now because it has a beautiful quality made headstone."Hattie Rigg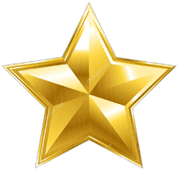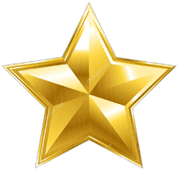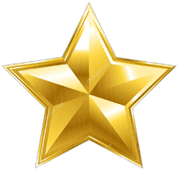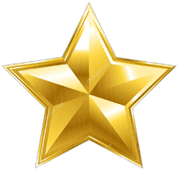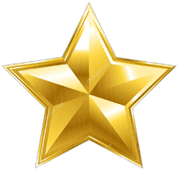 Kudos...
"Dear Memorials.com and Staff: Your relationship with fabricator is close-knit and without error. Dealing with cemetery officials and their difficult restrictions deserves compliments. Kudos.


Please maintain you're in depth choices and most friendly web site as is, and only slightly modify when competitive measures require. You've got a winner."Timothy V Culver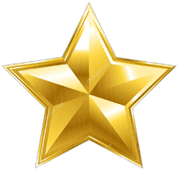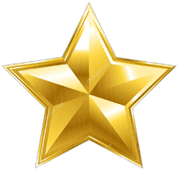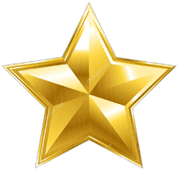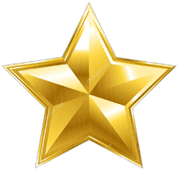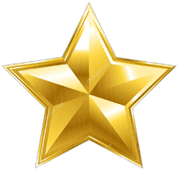 My Best Friend is very Happy
"This companion headstone was ordered for my mother-in-law. She wanted to pick out her own headstone to be shared with her already deceased husband. Most important to her was that she can see it for herself, installed... just like it would be when she passes on. She is so proud of the headstone..." nicest one in the old cemetery" she tells people that she takes to see it. This headstone, the quality of it, the ease of ordering, length of time for the finished product to arrive, and having it made custom for her has thrilled my 94 year old "best-friend". She was able to add to the headstone; a Bible, a Cross, and Doves, three important things in her life. Thank you for your service and quality product. You truly made one beautiful lady happy. "Cheerie Carr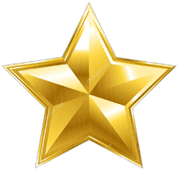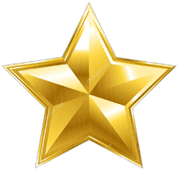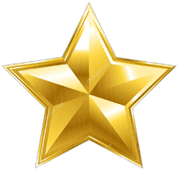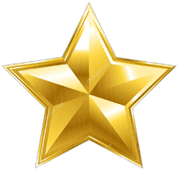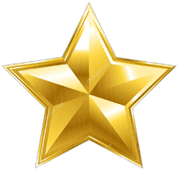 Customer service was excellent and professional
"Memorials.com customer service was excellent and professional each and every time I contacted them. They were extremely helpful and respectful of my wishes. From start to finish, they helped me every step of the way. From placing my order, to contacting the cemetery, to placement of the marker, there were no problems. During this emotional and stressful time, it was so nice to have such courteous and respectful professionals helping me. Great job I will gladly refer you to family and friends. - Mississippi -"Mrs Dorothy Coyle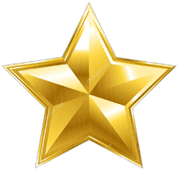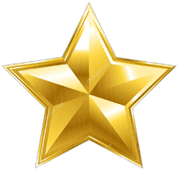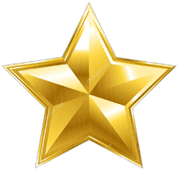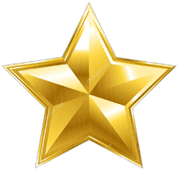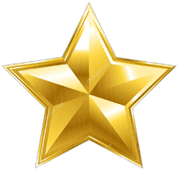 A Satisfying Day at the Cemetery
"I am very happy with Althea's marker. It looks even better than then I expected. Now I am looking forward to seeing it over the next fifty years and seeing how much better it has lasted than the usual sand-blasted stone memorials. I bought from Memorials.com partly because I could not find a local source here in Portland. I did not want to buy from a funeral home because of their heavy mark-ups. I saw one other on-line source, but your web-site and choices were much better. And it didn't hurt that your prices were better. Thank you for your patience as I worked out what I wanted to order and for shipping both Althea's and Robert's stones directly to me. We had a very satisfying day at the cemetery installing them. "David Keyes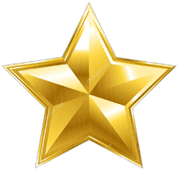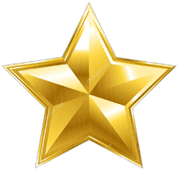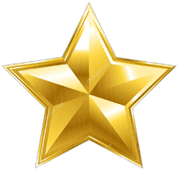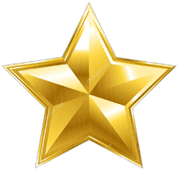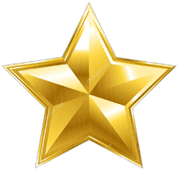 YOU HANDLED EVERYTHING
"NICE TO DEAL WITH, NO PROBLEMS WITH THE SERVICE.PRICE COULD NOT BE BEAT. ONCE THE ORDER WAS PLACED YOU HANDLED EVERYTHING FROM THERE. GREAT JOB DAVID."David M.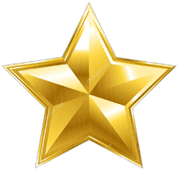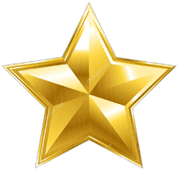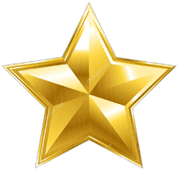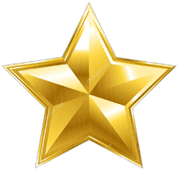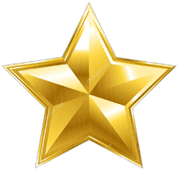 A Christmas Present...
"I was completely satisfied with all aspects of the transaction, especially the speed with which it was delivered. I had no idea the marker would be here before Christmas, and I was delighted when I went to the cemetery the week before Christmas and it had been put down. I felt like my husband had received a Christmas present."Linda W.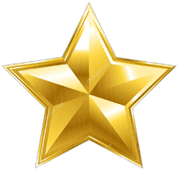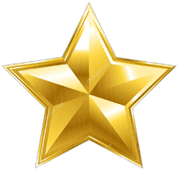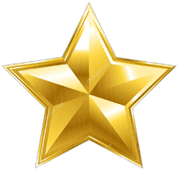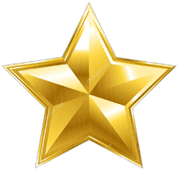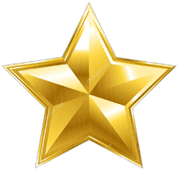 I am so Pleased
"I am so pleased with the headstone and the grave marker was less expensive than my local sources. The bronze grave marker is beautiful I know my mother and father would be pleased. I worried about using the internet to make such a purchase. But I could not justify the local mortuary charging me 3 to 4 times the amount you are charging. "Lorelee M.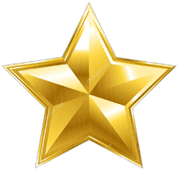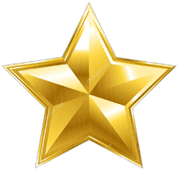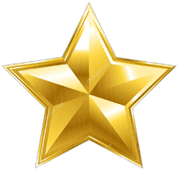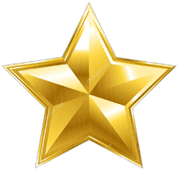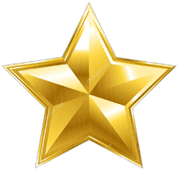 Online Ordering...
"This was overall the best online experience I have had. Although my family is spread across the US, we were all able to view and agree on a headstone for our mother. Your site made buying, at a very hard time, extremely easy. It was, for my family, exactly what we needed. The headstone arrived in a short time and is lovely. I am extremely happy with the work you did for us. I could not have asked, in many ways, for anything better. My family and I thank you for doing such good work."Lori Terrell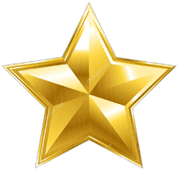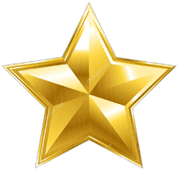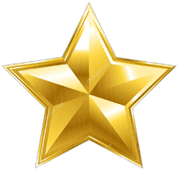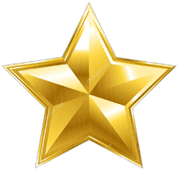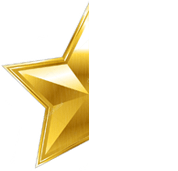 Companion Bronze Cemetery Headstone
"Great product compared to competitors!!!"L. Lewis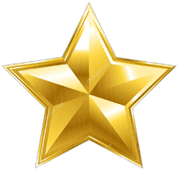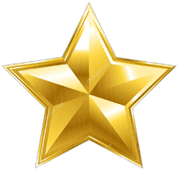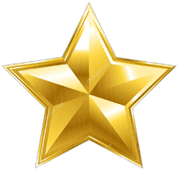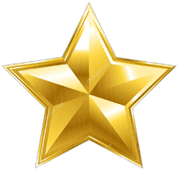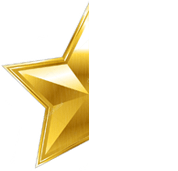 Companion Bronze Cemetery Headstones
"Best ..."L. Munroe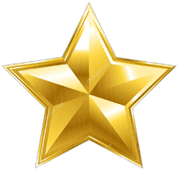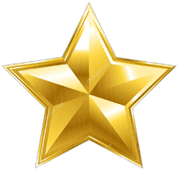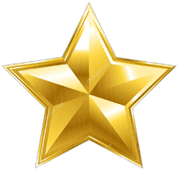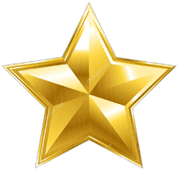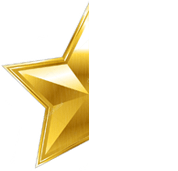 Bronze Grave Marker For Two
R. Rhonda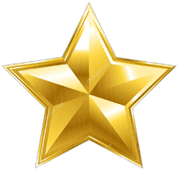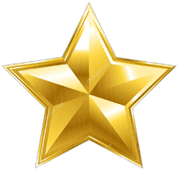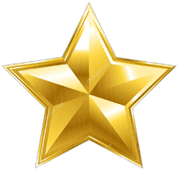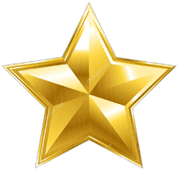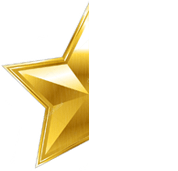 Bronze grave stone for two people
J. Armstrong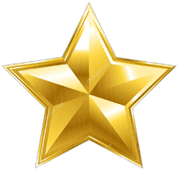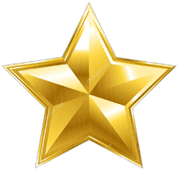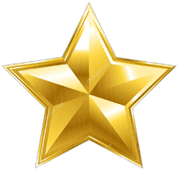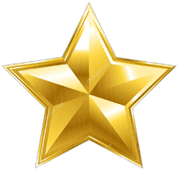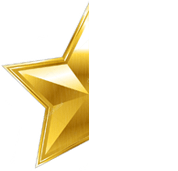 Cemetery Bronze Grave Stone
T. Simon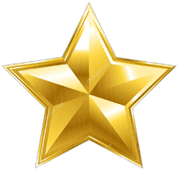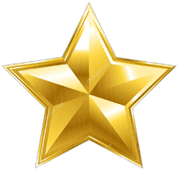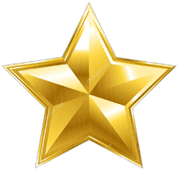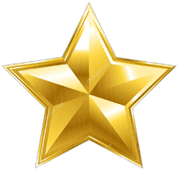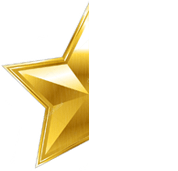 Very Satisfied
"Memorials.com was very helpful in meeting nearly all our requirements. We wanted a larger granite base which they took care of and they were very responsive in getting back to us with questions we had. There was one requirement we wanted (some letters in upper case and others in lower case and they could not meet that need. Other than that we were very satisfied."Richard Parkhill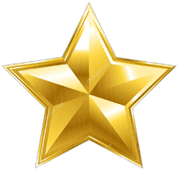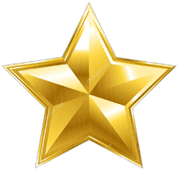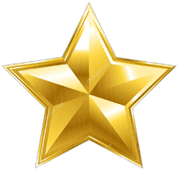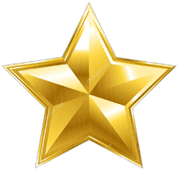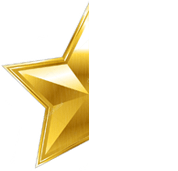 Companion Bronze Grave Marker
Allen Rogers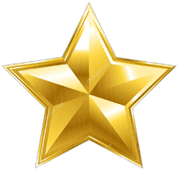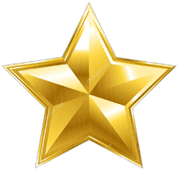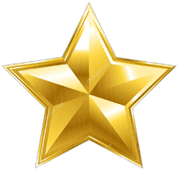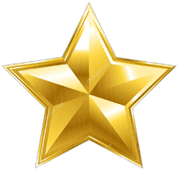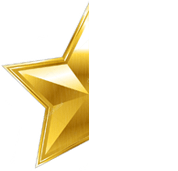 Excellent Quality Bronze Stone
"My whole family was surprised how beautiful the grave marker came out to be. I would have not thought this purchasing on the Internet. Highly recommendable, I will refer everyone to you. Thank you for creating such a special Memorial for my parents."Ron Harris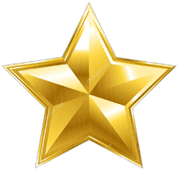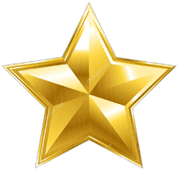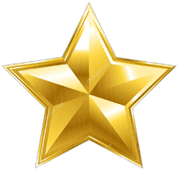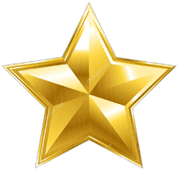 Companion Bronze Grave Marker
C. GANN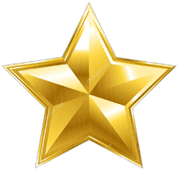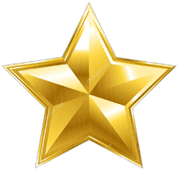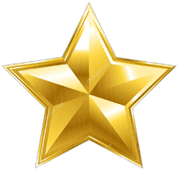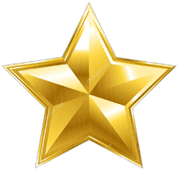 Grave Headstone for two people
"Good product for a price much less than local dealers. Website easy to use and customer service was great. Would have liked the vase to have a bottom to hold water for fresh flowers, but other than that am very satisfied.
Memorials.com Comment: The vase does hold fresh with water, sometimes the cemetery throws the insert for the bronze vase away, just let us know and we will mail you two new inserts."A. Dickey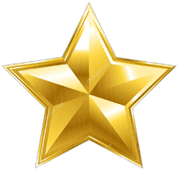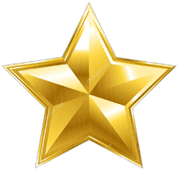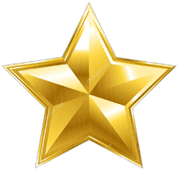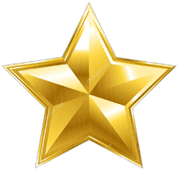 Companion Bronze Grave Marker
"Together forever ribbon crooked compared to proof."C. Hinders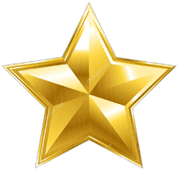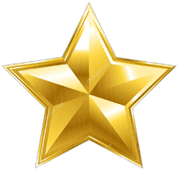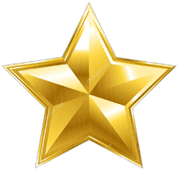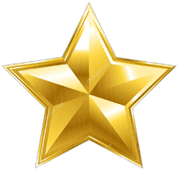 Companion gravestone in bronze on granite
J. Blackburn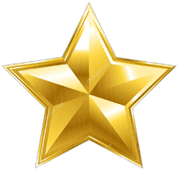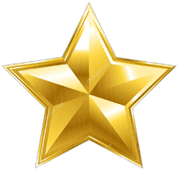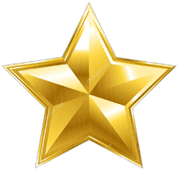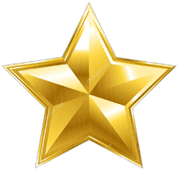 Flat Bronze Headstone
"Very fair prize for the product."RAYMUNDO VILLALOBOS