You are here: Home ->
Pictures for Headstones
->
Memorial Pictures
---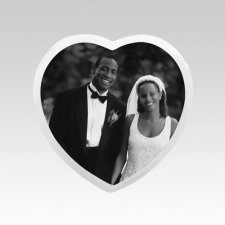 Starting at


$187.95




(2)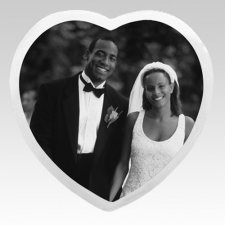 Starting at


$273.95




(1)
Pictures & Photos in Ceramic for Memorial Mausoleums and Cemetery Stones
The loss of a loved one is one of the most profoundly felt events one's life. This certainly goes without saying, as well as the fact that everyone perceives the loss in a different manner. While that is true, many can agree that having a permanent area that is dedicated to the lost individual can be greatly comforting. This may be because the area honors the memory of the loved one, and also provides the surviving friends and family members a place to go and pay their respects, or simply a peaceful area in which they can recall precious memories. The addition of a visual remembrance to a permanent memorial can help adorn the area, as well as offer families a way to visually connect with the dearly departed. This can be very heartwarming, as we can actually see the person that is memorialized, enjoying all of the small details of their appearance that we know them so well for.
A memorial picture can help create a wonderful and unforgettable addition to any tribute. This beautiful ceramic portrait features a beautiful heart-shape, as well as the timeless appearance of a black and white portrait. The whimsical yet elegant design of these portraits makes them ideal for placement on companion grave markers or headstones, as they celebrate the love shared with a classic symbol. The ceramic plate offers the graceful appearance of porcelain, but is resilient enough to withstand all elements, even fading from the harsh sun light. For those who would like to embellish the plate, the smaller size features the option of a bronze or chrome frame, for which there are a couple of styles available. Each portrait is offered with an optional, industrial-grade tape backing, allowing easy installation on any new or existing monument or grave marker. These portraits are even appropriate to help personalize a cremation niche. These beautiful pictures will certainly help create an unforgettable final remembrance that can be enjoyed for many generations to come, as the piece is not only highly durable, but also backed by a lifetime guarantee against fading, deterioration, breakage, and even vandalism.
When we suffer the loss of a friend or family member, our whole lives are forever changed. We must be stronger as we no longer have the support of the lost individual, but the love they left us can certainly be a reservoir for that necessary strength. The memories that we have of them will forever keep them alive within our own hearts. That is why many find that the heart-shape of these elegant portraits ideal to help capture and memorialize the love created through a lifetime's worth of memories. These memorial pictures are perfect for anyone looking for an unforgettable touch to add to the memorial of a loved one.