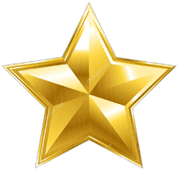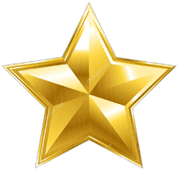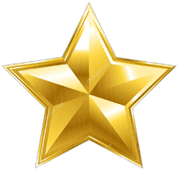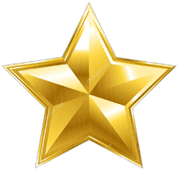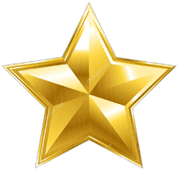 125 (89.9%)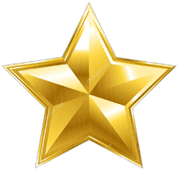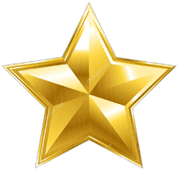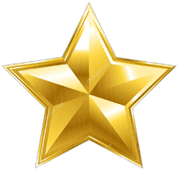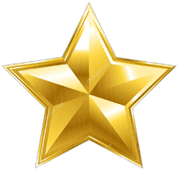 14 (10.1%)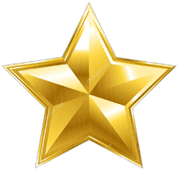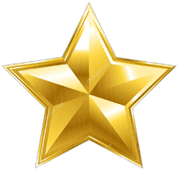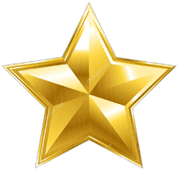 0 (0%)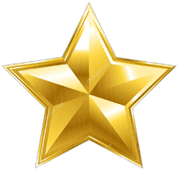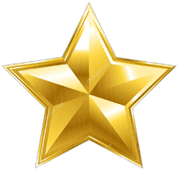 0 (0%)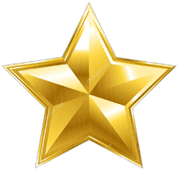 0 (0%)
Average Customer Rating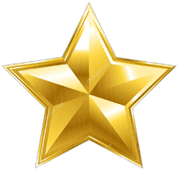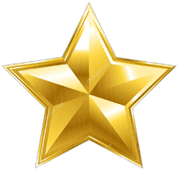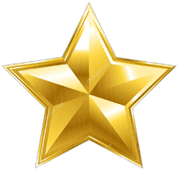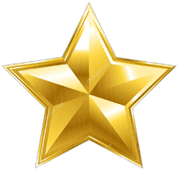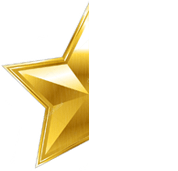 4.9
Rate Product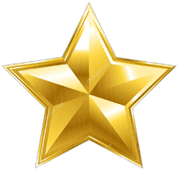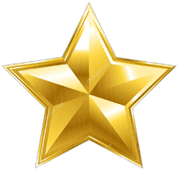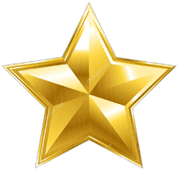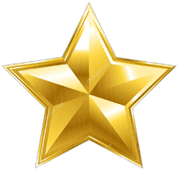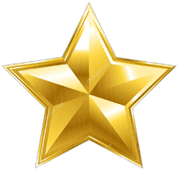 Great Company
"Always a pleasure to do business with someone that cares about You."K. Culp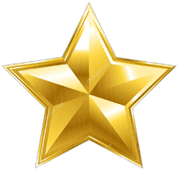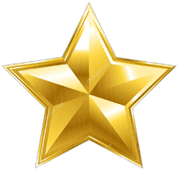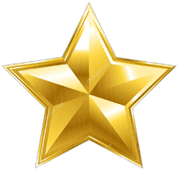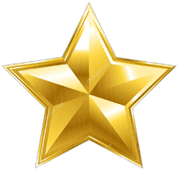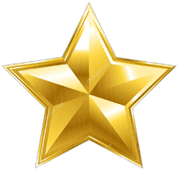 Beautiful product
"The final product is lovely and holds up well in the elements. Company is responsive in making changes to get their product right."G. Foster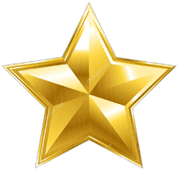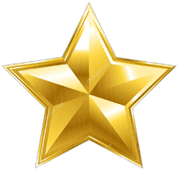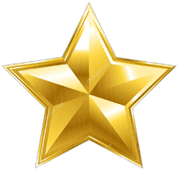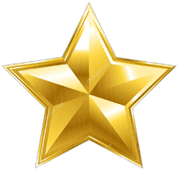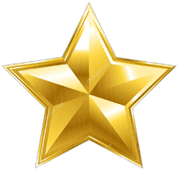 Bronze Grave Marker
"Just great looking - the family loves it !"D. Fell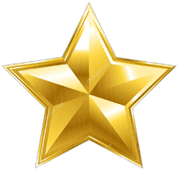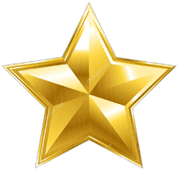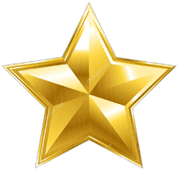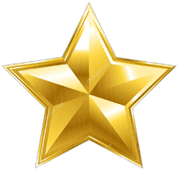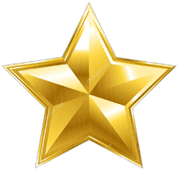 Bronze Cemetery Marker
"Arrived 2 days ago and the family loves it.
Thank you!"D. Mall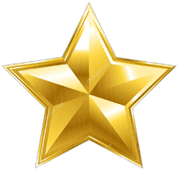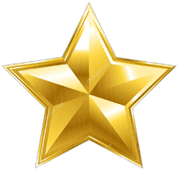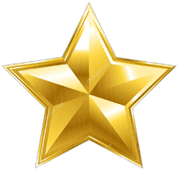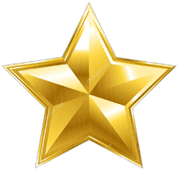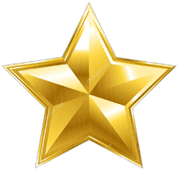 Bronze Grave Marker
T. Saludares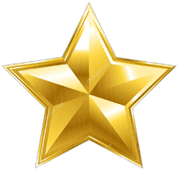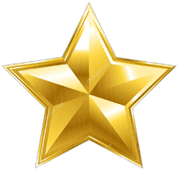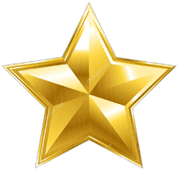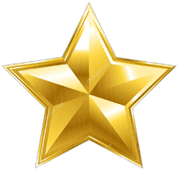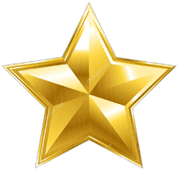 Bronze Cemetery Grave Marker
B. Konwinski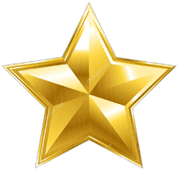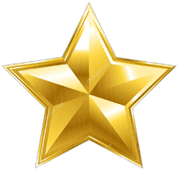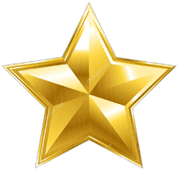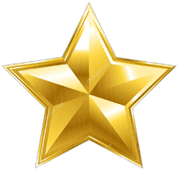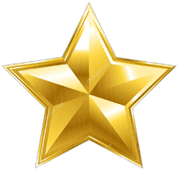 One happy & emotional customer
"I was initially nervous about purchasing a headstone online. I am glad I decided to. My mom's headstone was even more beautiful in person. I couldn't help but get emotional. I wanted something different while maintaining elegance. I'm sure my mom would be proud. It says a lot when the groundsman at the cemetery stare in awe. I have received to many compliments on my moms headstone. Customer service was awesome despite my many calls and nervous questioning. Thank you Memorials.com for making this an easy transition. "L. Hardnett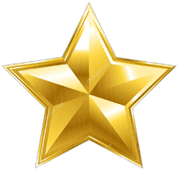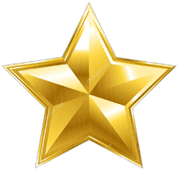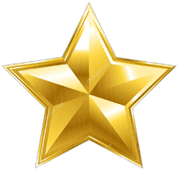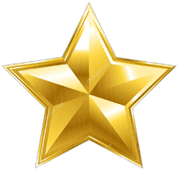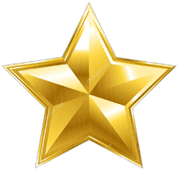 Fast, friendly and efficient service
"I ordered a memorial with fairly short notice. Memorials.com was quite understanding and delivered the memorial with plenty of time to spare. Would definitely use them again, but hopefully I won't have to for a long time!!! :)"J. Evers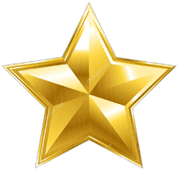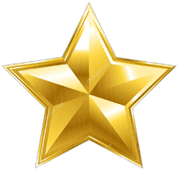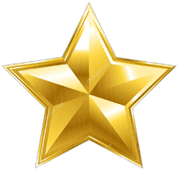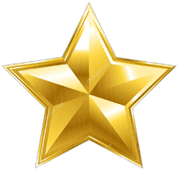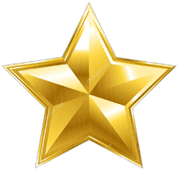 Very Pleased! Trusted and Highly Recommended!
"Since I live a few states away, I visited my Mom's grave-site yesterday, and saw her grave marker for the first time! It's simply beautiful in-person, and reflects very nicely on the person she was. I splurged a bit for upgrades, but they were worth every penny, and more! Customer Service was immensely kind and helpful every time.
Again, I had to make all decisions on my own, since I'm single and an only child. My Mom wasn't married, and I didn't have any family members to help me make decisions. It was a lonely process, but the very kind, courteous, and responsive customer service agents were so compassionate that I cannot Thank them enough!
I chose the infinity bronze and granite flat marker because that is the regulations of the Cemetery.
I upgraded to a lovely shade of teal for the bronze, and the golden vase and blue pearl granite also cost a bit more - again, worth every penny and more. I'm confident that I purchased a quality marker, and got a fantastic price! My Mom is in heaven, and I know she is proud of me for getting such a top-notch remembrance for an incredible price !"G. Swanson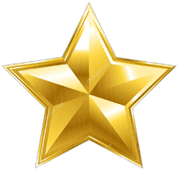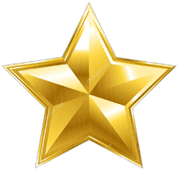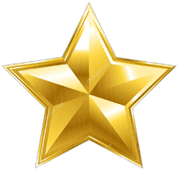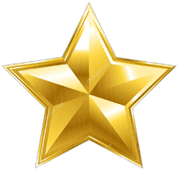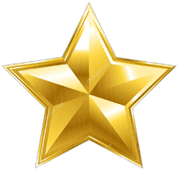 Beautiful
"I purchased a Bronze/Granite Grave Marker last year for my Mother's service in Kansas City. I chose the Hawaiian theme with the upgrade blue pearl marble and a teal/green bronze upgrade patina. They sent me markup pictures beforehand, I made a few minor adjustments which they did not charge me for, and the funeral home sent me pictures of the Marker at the gravesite after it had been placed. It's as unique as she was, and I'll be going to visit in person in two weeks; I live a few states away and I'm very much looking forward to visiting her final resting place again. Everyone from this company was thoroughly compassionate, friendly, and professional. I know I saved a lot of money, even with all the upgrades; Mom would have been very pleased with knowing this (well, I'm sure that she does know))."N. A.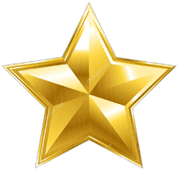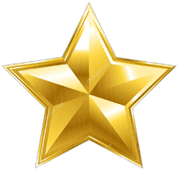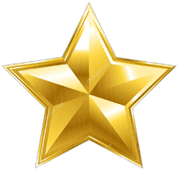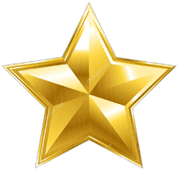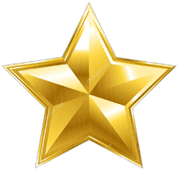 Headstone in Bronze on Granite
"Arrived in time and looks great, we had a service after the headstone was set and it was very nice and felt like closure."C. Swanter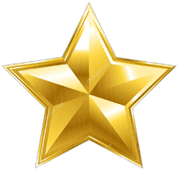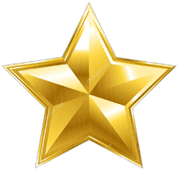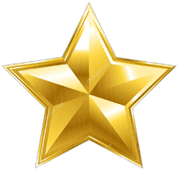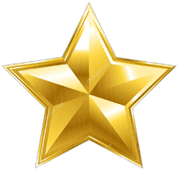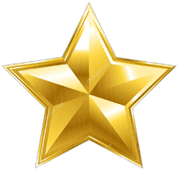 Bronze Headstone
K. Mack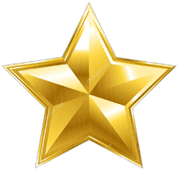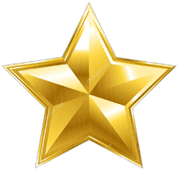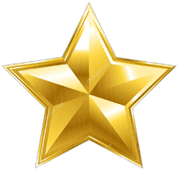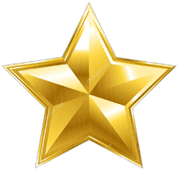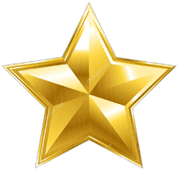 Beautiful Stone
"The product is very nice. I have ordered a stone in the past for my mother and am now doing so for my brother. The layout and design options are sufficient and I feel like I get a decent amount of choices and designs for what I am trying to accomplish."R. HOSSACK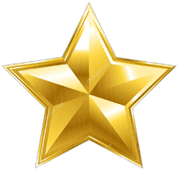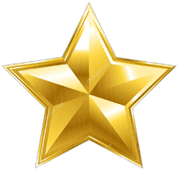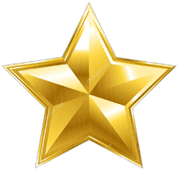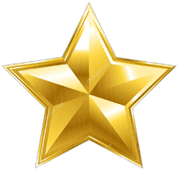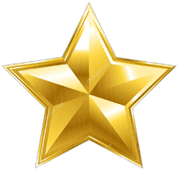 Very pleased...
"Our family is very pleased with the memorial from Memorials.com

We will definitely refer customers to you! Thanks for your professionalism and kindness!"C. Hammond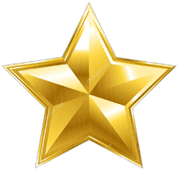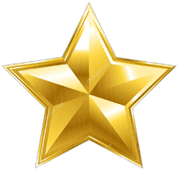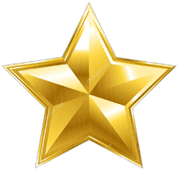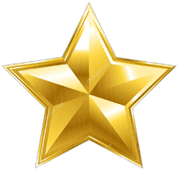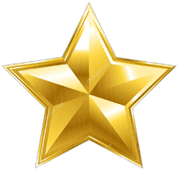 Very Happy Customer!
"The grave marker is beautiful and befitting for my grandmother. I am very happy that I used Memorials.com."J. Sigler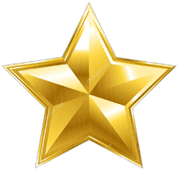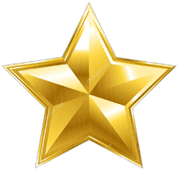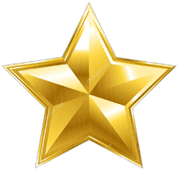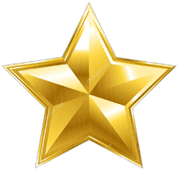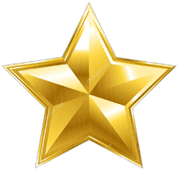 One person grave marker
R. Webber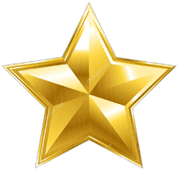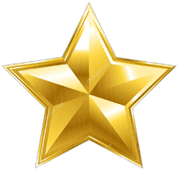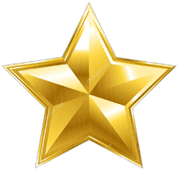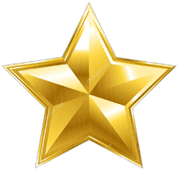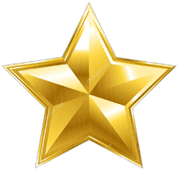 Cemetery tombstone marker for one person
D. Fairley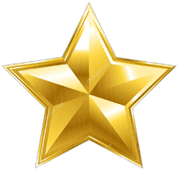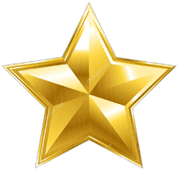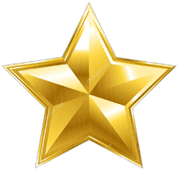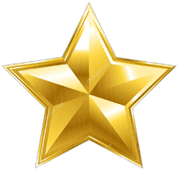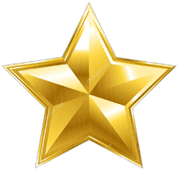 Bronze Marker
"We like our sons marker. Was very detail and shiny. Delivery was fast.
Thank you!"M. Garcia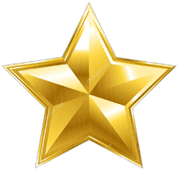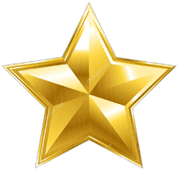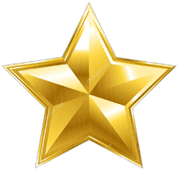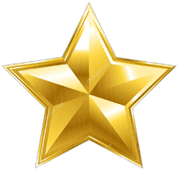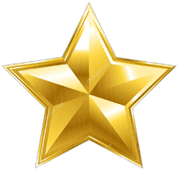 Grave Markers
"I have purchased 4 markers for my family members that have passed over a 26 year period. Just the craftsmanship and quality is far more superior then others in the business and the staff is the very best and most thoughtful. I have no reservations in recommending Memorials.com to anyone that may need any of your products . They are very reasonably priced. After looking at all the rest you will definitely come back to the best at Memorials.com."W. DiRosario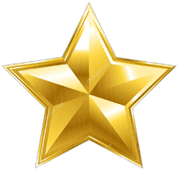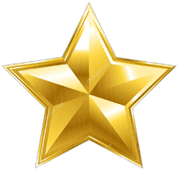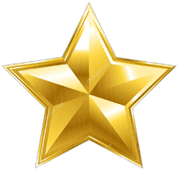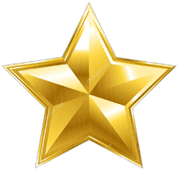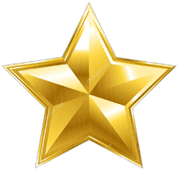 Flat Bronze Grave Marker
C. Tanner III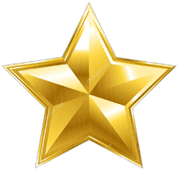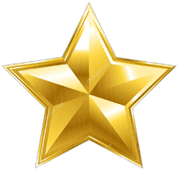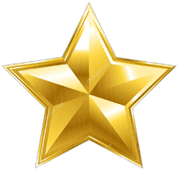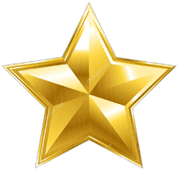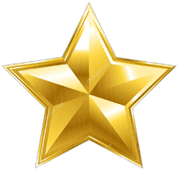 Bronze Cemetery Grave Marker
S. Frank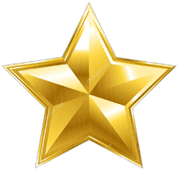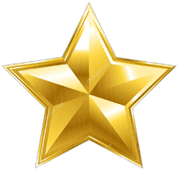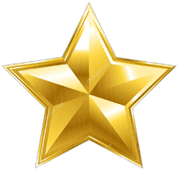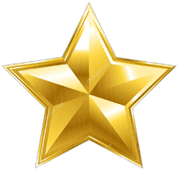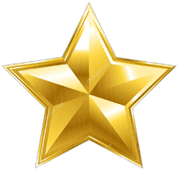 Bronze Memorial Marker
D. Brame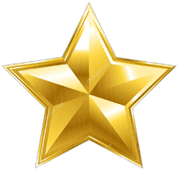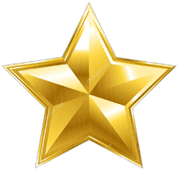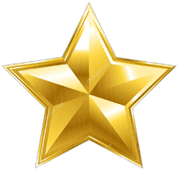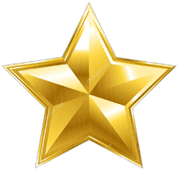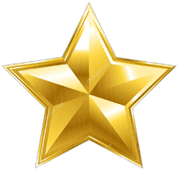 Bronze grave cemetery stone for one person
S. Frank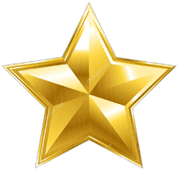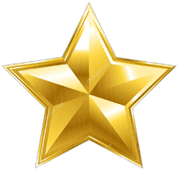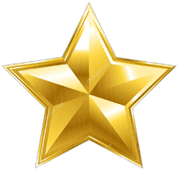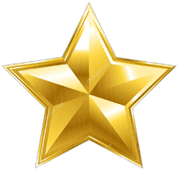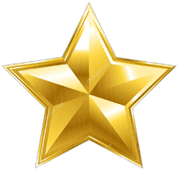 Bronze Grave Marker
"The bronze grave marker we purchased from Memorials was beautiful and was made just the way my sister and I had requested it. If my mom were alive she would have loved it. Thank you Memorials!"I. Campos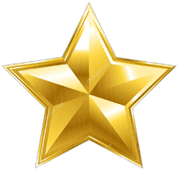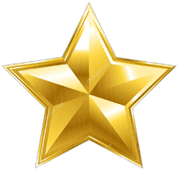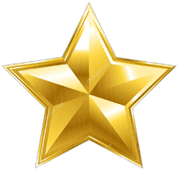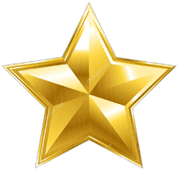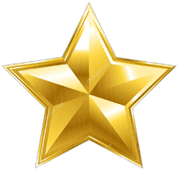 Excellent Product
"Pleasant experience during a difficult time. Product quality is unparalleled. Price save thousands over local funeral home offerings."S. Stokes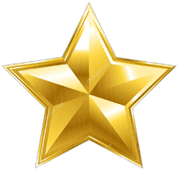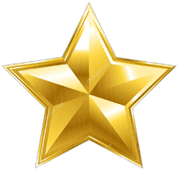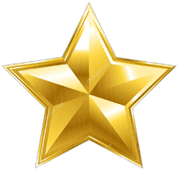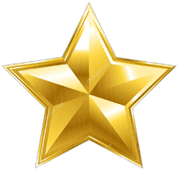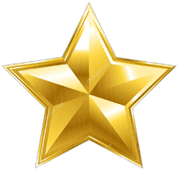 Design
"It was designed just as I had imagined. It looks wonderful. It will be an eternal testimony for my beloved Mother."E. OBRIEN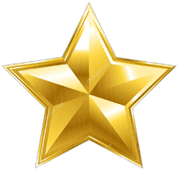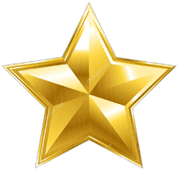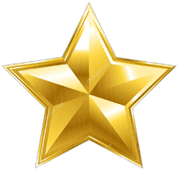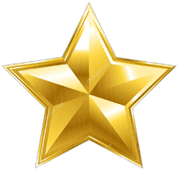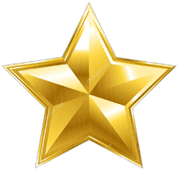 Bronze on granite cemetery headstone
V. Freeman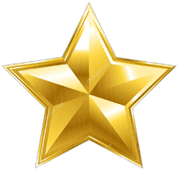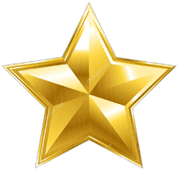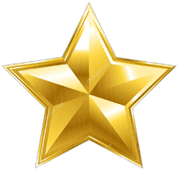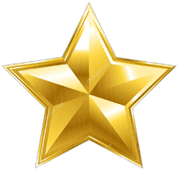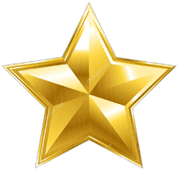 Beautiful Stone
"Family loved it - great price - saved $500.00 with Memorials.com - funeral home was more."S. Latyon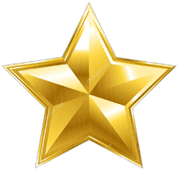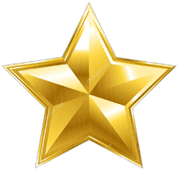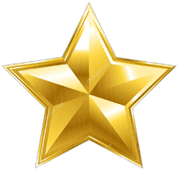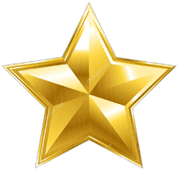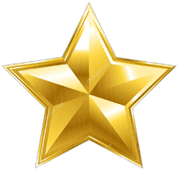 Gorgeous Feminine Grave Marker
"The grave marker I ordered from memorials.com for my cousin's grave is GORGEOUS! I was so happy when I received the mock up online, but even HAPPIER when I saw it in person. It is WAY nicer than any other markers in the cemetery. It is beautiful and feminine; exactly what I wanted for my dear, sweet cousin. Jessica, in the office, was SUPER helpful, and the entire process was fast and efficient. I saved SO much money ordering on Memorials.com versus ordering from the cemetery salesman, AND Memorials.com offered me more options, which the cemetery did NOT! I would DEFINITELY recommend your company to my friends and family! Well done!"B. Cummings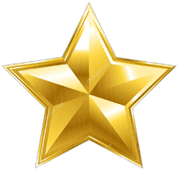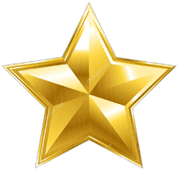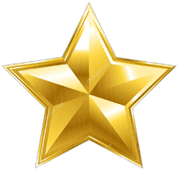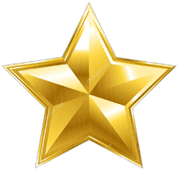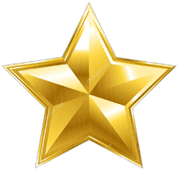 Website
"The website was much easier to navigate and far better layout."T. Austin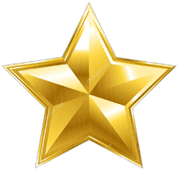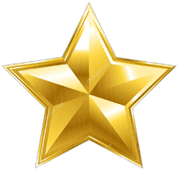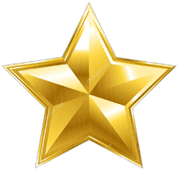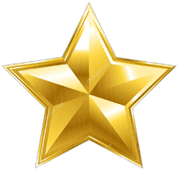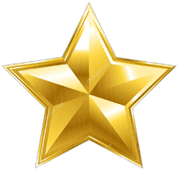 Bronze Cemetery Grave Marker
L. Hill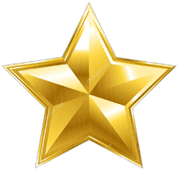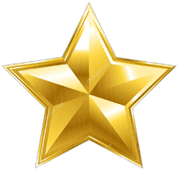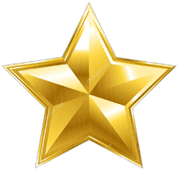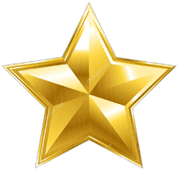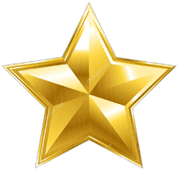 Thank you
"The marker is beautiful and Jessica's service was exceptional!"C. Grana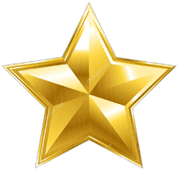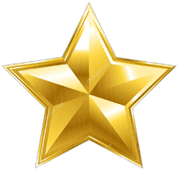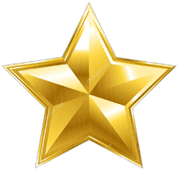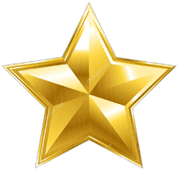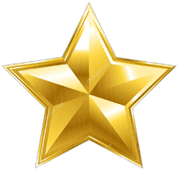 Great company, quality product, website easy to navigate
"The grave marker is exactly what I ordered. I'm so excited, it arrived a week before expected and I've been able to have it installed before my son's birthday.
The quality is A1. The installer, whom makes grave markers, was impressed with the workmanship."L. Clark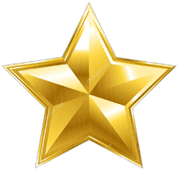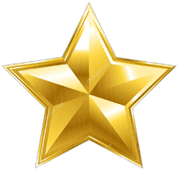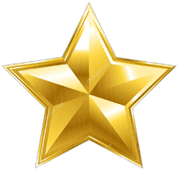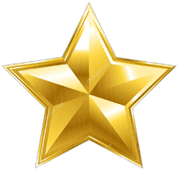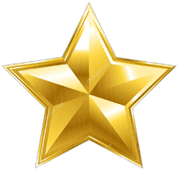 Director, THE FIRM INC.
"This is my third Grave Marker that I purchased from Memorials.com. Their products are very superb in quality as the Funeral Business. However, you save a substantial amount. Like you I want the very best when it comes to my loves ones too. Like the old saying "it's your money and you can spend it anyway you choose". I choose to spend mine very carefully. Because I earned mine the old fashioned way I worked hard for my money."Wayne DiRosario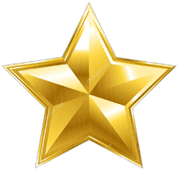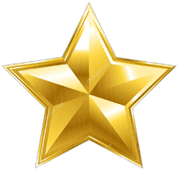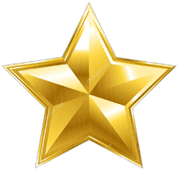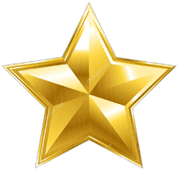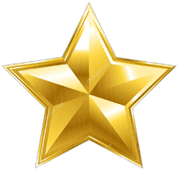 Bronze and granite monument for one person
J. Stringer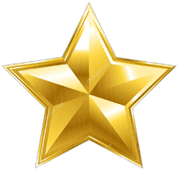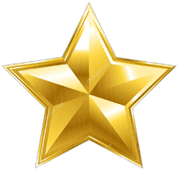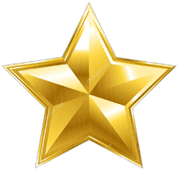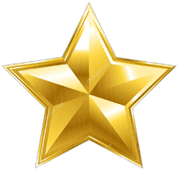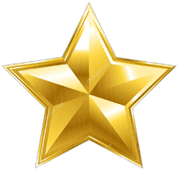 Individual Bronze Cemetery Grave Stone
R. Pattison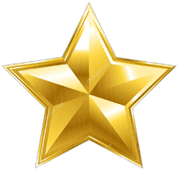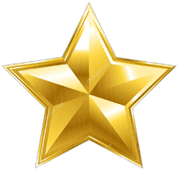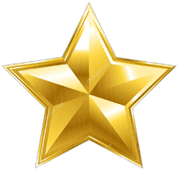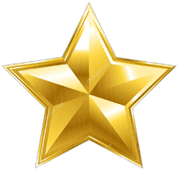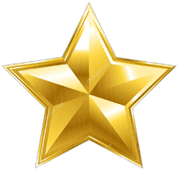 Bronze marker for a grave
C. Ethal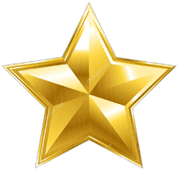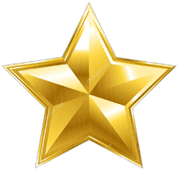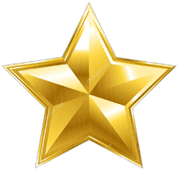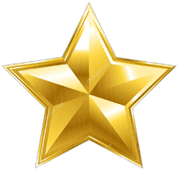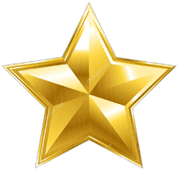 Flat Grass Cemetery Stone
E. Gerald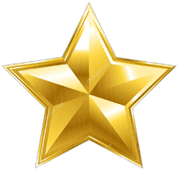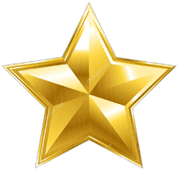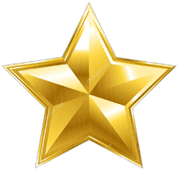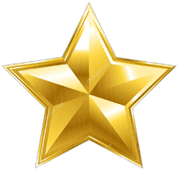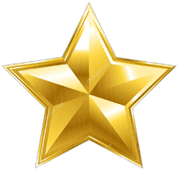 Bronze Grave Monument
"I have purchased grave markers for my Brother and my wife in the past. Your product is the best in the business. They are just the best money can buy. A very lovely marker that will last forever."Wayne Di Rosario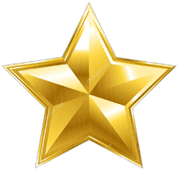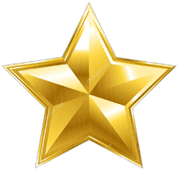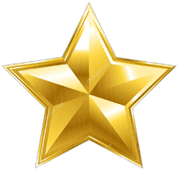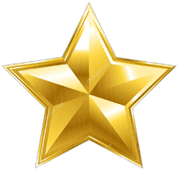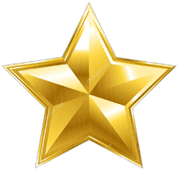 Cemtery Bronze Grave Stone
S. Thordsen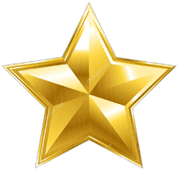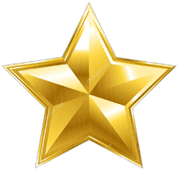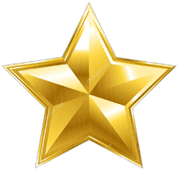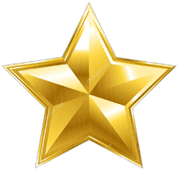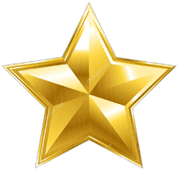 Complete - Customer Service - Driven
"Quality, reasonable, personable."Lois Wadeson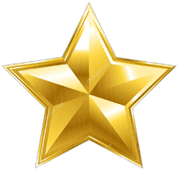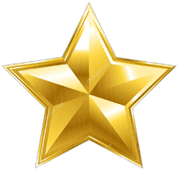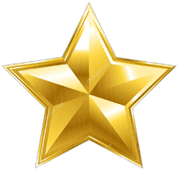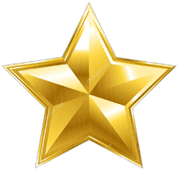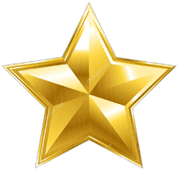 Bronze Marker for my Dad
"I was extremely happy with the bronze marker I ordered for my dad. I was very happy and the price was very reasonable."R. Park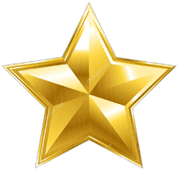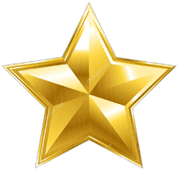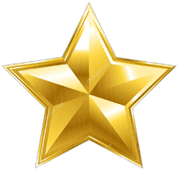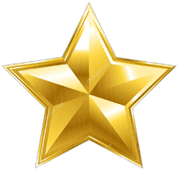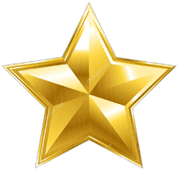 Cemetery Grave Marker
"I have not received it yet. But every time i have got in touch with your people I have been very pleased thank you. So looking forward to having a marker for my son god bless you."Jean Pearson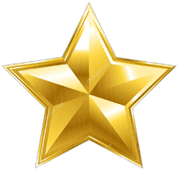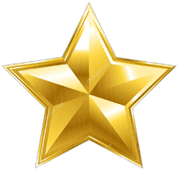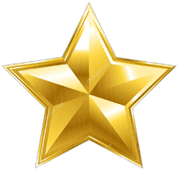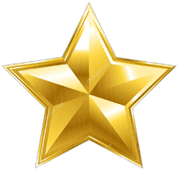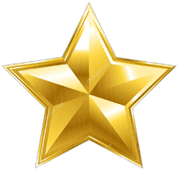 Bronze Grave Stone
"Bronze marker looks very nice. Customer service was always helpful in answering questions with no sales pressure and communicating with me during the production of the marker after I had placed my order. This marker was more reasonably priced than what the cemetery was charging. Very happy with the merchandise and the purchasing process."Mark McLaughlin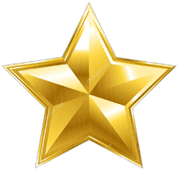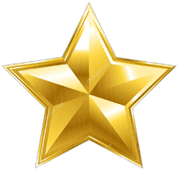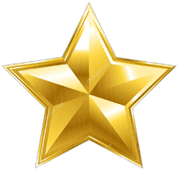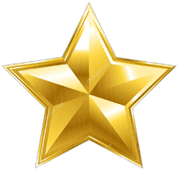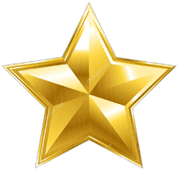 Great selection
"So many to choose from, it was hard to decide which one."Dennis Foxall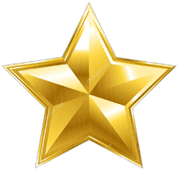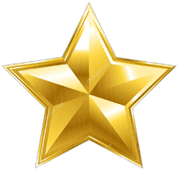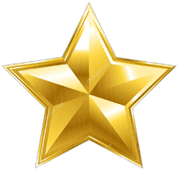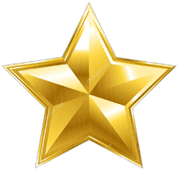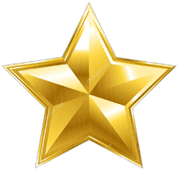 Grave Marker made from Bronze
J. Brewer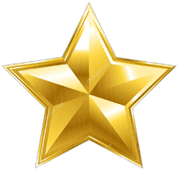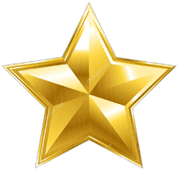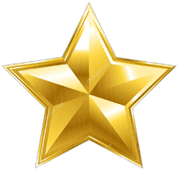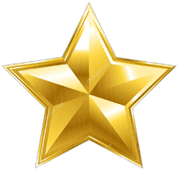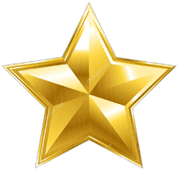 Very pleased with my Mom's grave marker
"Thank you for your prompt service. I cannot thank you enough for this online site. I am very pleased with my mother's grave marker. It is lovely."G. White Williams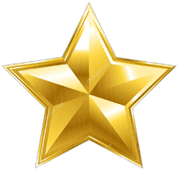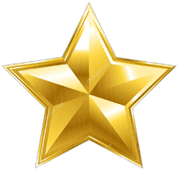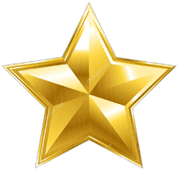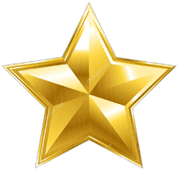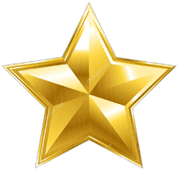 Great Product & Great Customer Service
"We loved the selection that was available, your website has a lot of options. We put together a grave marker for my Mother with ease...... very easy ...... everything went as planned with the delivery.... The marker we purchased is beautiful! We are very, very satisfied customers. We would recommend your to others. Thank You very much!"Richard Rinehart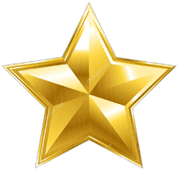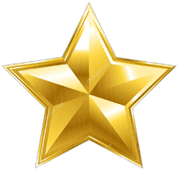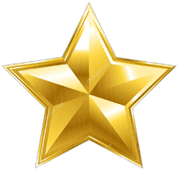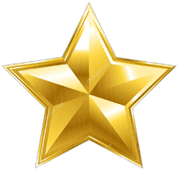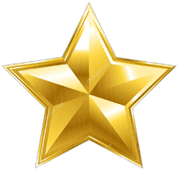 Exactly What We Wanted
"The process was easy to order online. The headstone was exactly what we wanted. It was also 1/2 of what other places in town charged. I will definitely recommend this site to others."Larry Mercer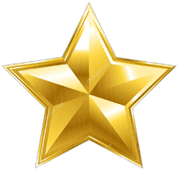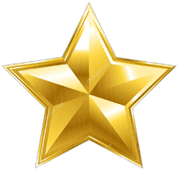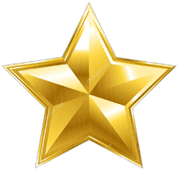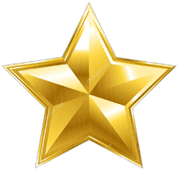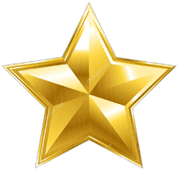 Bronze Cemetery Headstone
S. Mays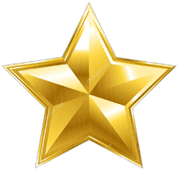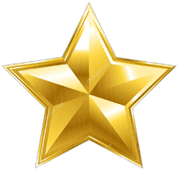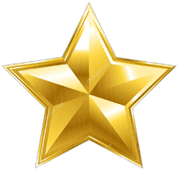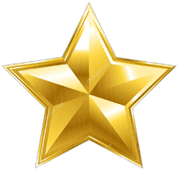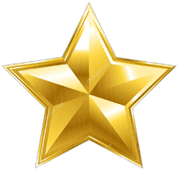 Bronze Grave Marker
C. Thomas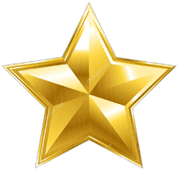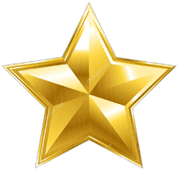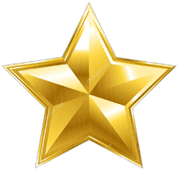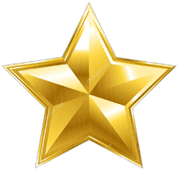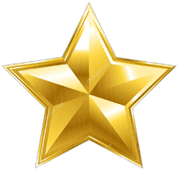 Variety etc.
"Hands down, Memorials.com had the largest selection and the best prices I could find. With all the other expenses at this time, they were a blessing. I can't rate delivery or over all product satisfaction below yet since I haven't gotten it delivered or seen it first hand. But I do have high, confident hopes."M. Ziegler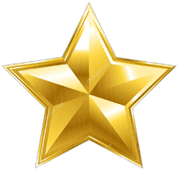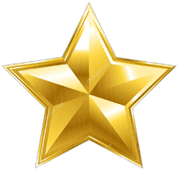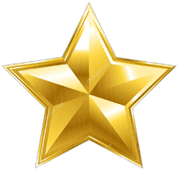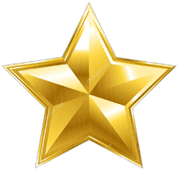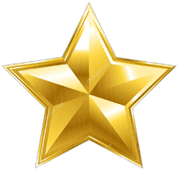 Bronze Cemetery Gravestone for one person
J. Mundy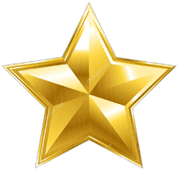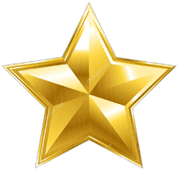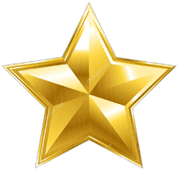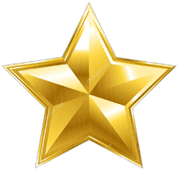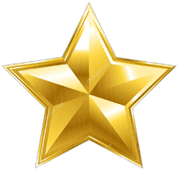 Cemetery Bronze Grave Marker for One Person
"Great customer service, easy to order, excellent selection, quality product -- Very satisfied."Robert Sienkiewicz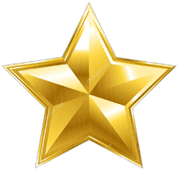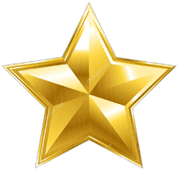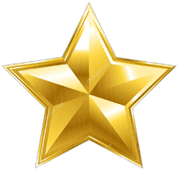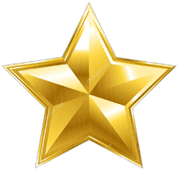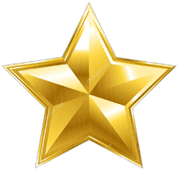 Excellent Customer Service
"Although I just placed my order and haven't yet received the marker I ordered for our mom, I want to thank the staff for all the help given me in figuring out how to best handle a marker which I am ordering from Florida to be delivered to a sister in Virginia - both she and her husband work so accepting delivery could be a problem. Mom is buried in a small rural church cemetery so there is no office to handle things. Amelia gave me all the information I needed to make a decision and guided me through the order process to help reduce the chance of problems delaying the completion of the order. Many thanks to her and the rest of the staff.
By the way, the prices here beat anything that I could get locally or at any other website that I checked."Judy Curtiss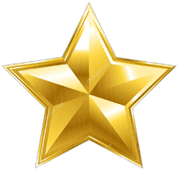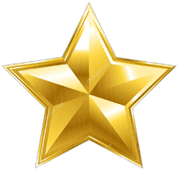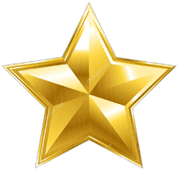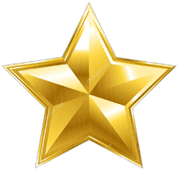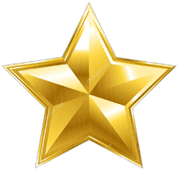 Individual Bronze Grave Marker for the Cemetery
Gil Bentulan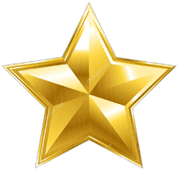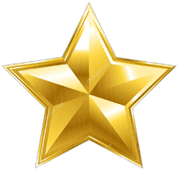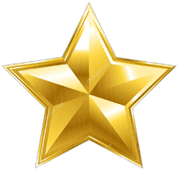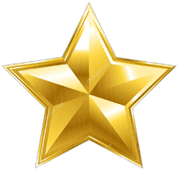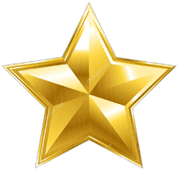 Cemetery grave marker for one person
Charles Goodwin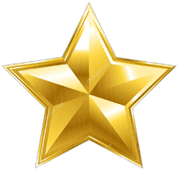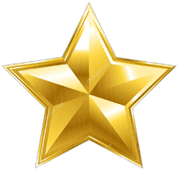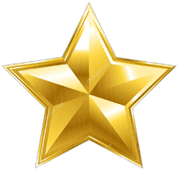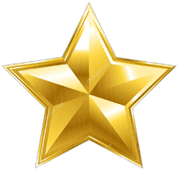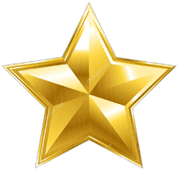 Thank You So Much...
"This grave marker was for my wife and I needed it to be perfect, and it was. The final product exceeded my expectations and working with Memorials.com went very smoothly, which is what I needed in this very stressful time in my life."Patrick Bradley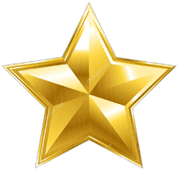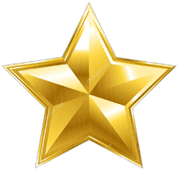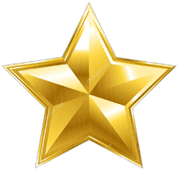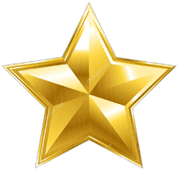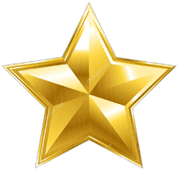 One Person Bronze Grave Stone for the Cemetery
Randy Sisco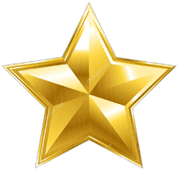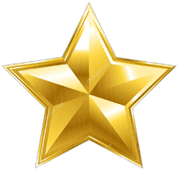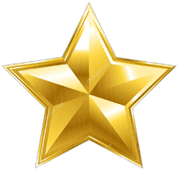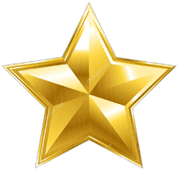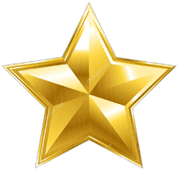 Bronze Headstone for 1 person
Marcus Malone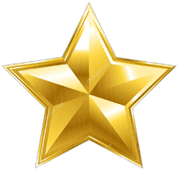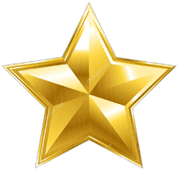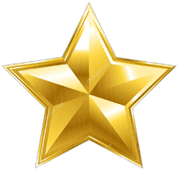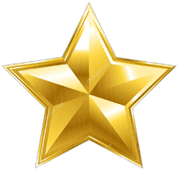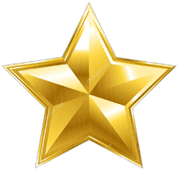 Father's Headstone
"Beautiful headstone at an affordable price. My father would be proud !
Thank you and I will be ordering again in the future.
Martha White"Martha White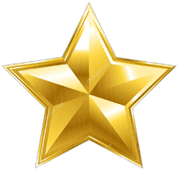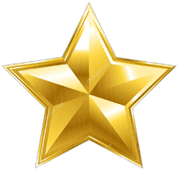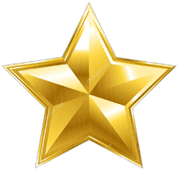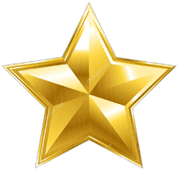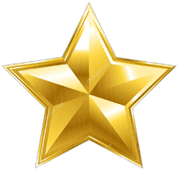 Great Service and Nice Marker
"The marker we order is exactly as specified and looks very nice. Customer service was very helpful and accommodating even for a custom order. The price was very competitive. The only drawback is the time it takes to manufacture a marker but, that is for any marker. I highly recommend Memorials.com"Michael Lovelace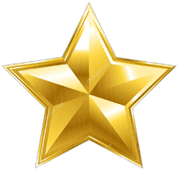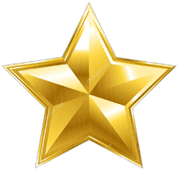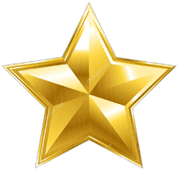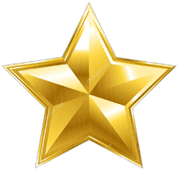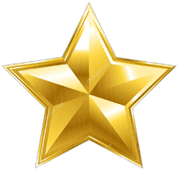 Individual Bronze Grave Stone
Cheryl Ellzey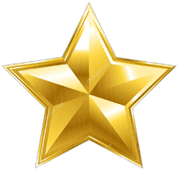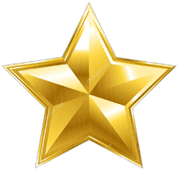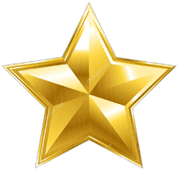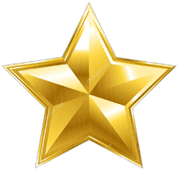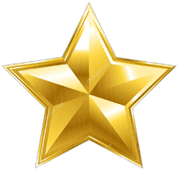 Grave Marker in Bronze for 1 person
Patricia Knowles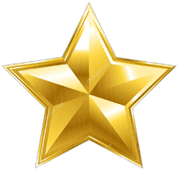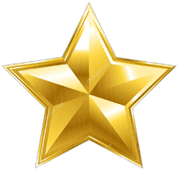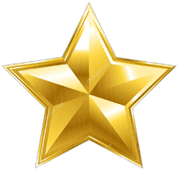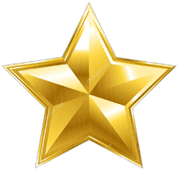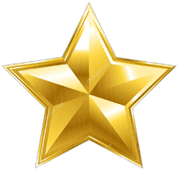 So Pleased
"I couldn't be happier. This was for my son and this was the hardest thing I have ever done. I wanted this headstone to represent my son and to be something special for him. I was so nervous about ordering this on line because I couldn't see how it looked. I could not afford to spend a lot of money but yet I wanted the best for him. The funeral director suggested your company and I am so thankful for that. When the headstone arrived it was a blessing. It was beautiful and I know my son would be pleased. I would love for your company to have a storefront in my area because I know that it would do well. There are so many people in this area that cannot afford to spend the amount of money the places around here want but they want to give their loved ones the something special they deserve. I thank you so much for providing such a quality product."KIM GAMBLE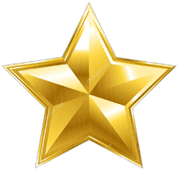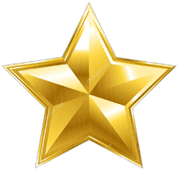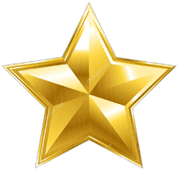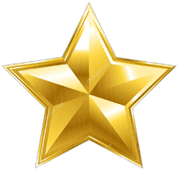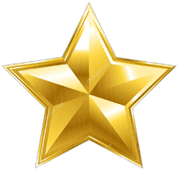 Very Pleased
"My wife and I do a lot of online shopping. I wanted to thank every one of you for some of the best customer service we have ever received. Questions were answered and follow up was prompt. The product is exactly like we ordered. It is very beautiful. I would not hesitate to recommend your company to everyone. Very good job. Thank You, Mike Scheller"Michael Scheller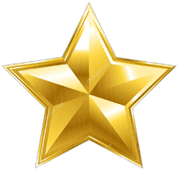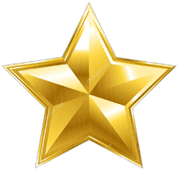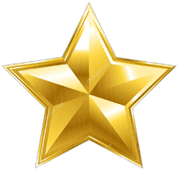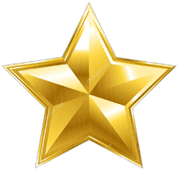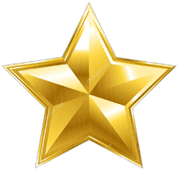 Individual Bronze Grave Marker
"We are pleased with the quality and workmanship and feel this marker will last for many years and continue to have a very nice appearance. This was my second purchase from your company and I have been very pleased with both."Donald L. Jones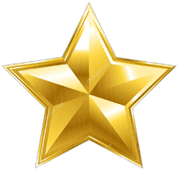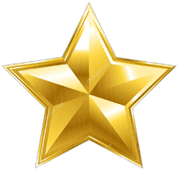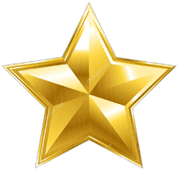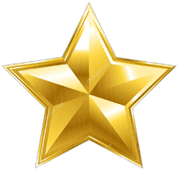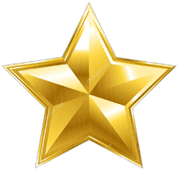 Bronze Cemetery Grave Stone
Rendi Ames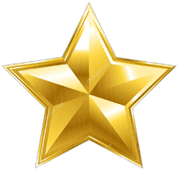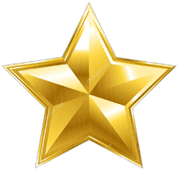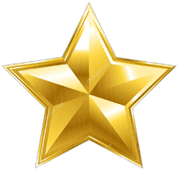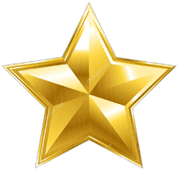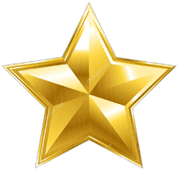 Grave Marker in bronze
"There were many options for the marker (e.g., lettering, images), and the marker was made to my complete satisfaction. Also, when the place it was shipped to "lost" it, the Memorials.com customer service person immediately took care of the problem."David Grilly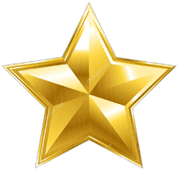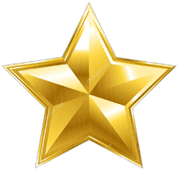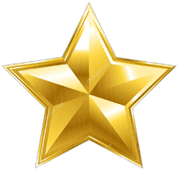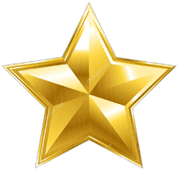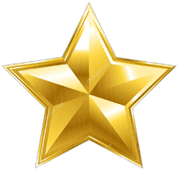 Bronze Cemetery Grave Stone for One Person
Amber Corzine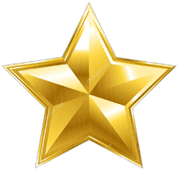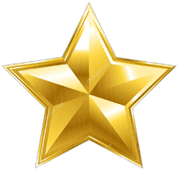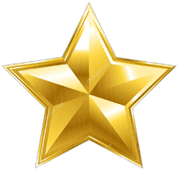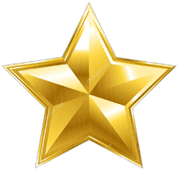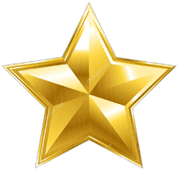 Individual Bronze Cemetery Stone
Hotan Pakizeh Hesari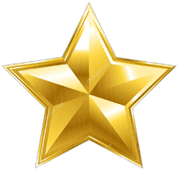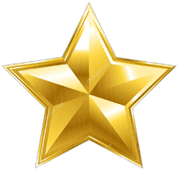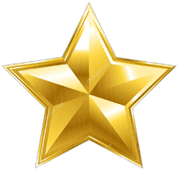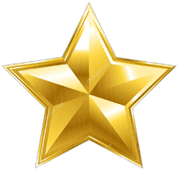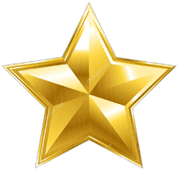 Bronze Grave Marker for one person
Tony Rowe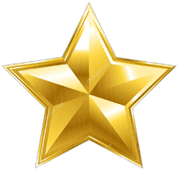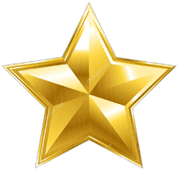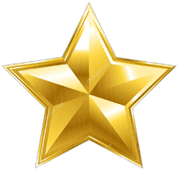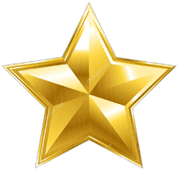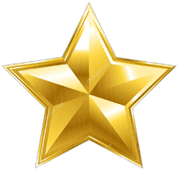 Bronze Grave Marker
"The marker turned very well and the delivery was sooner than expected."Debbie Brietzke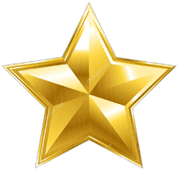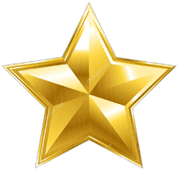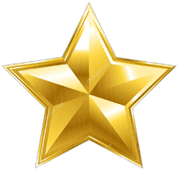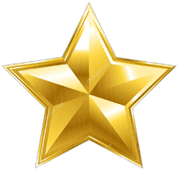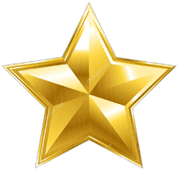 Satisfield Customer
"Memorials.com thank you. I am truly happy with my Dad's headstone. From the order process to the requested change that I gave you, you made it to easy. I did not have a concern at all because you kept me informed.
Again I thank you and I will truly use you again in the future."Gerine Billings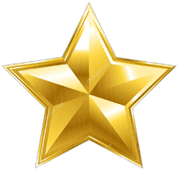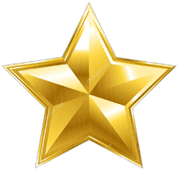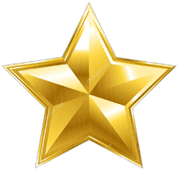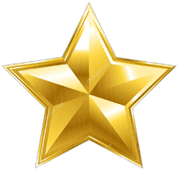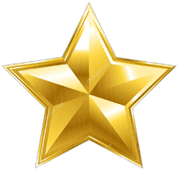 Donald Earl Gage
"Marker was for my father, and it is absolutely perfect. It reflects his life (which is what I wanted) and who he was as a person. Everyone in the family loved it."Eva Cunningham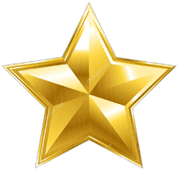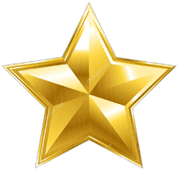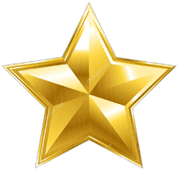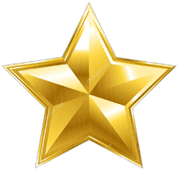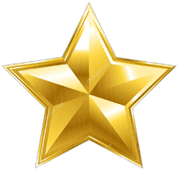 Individual Bronze Grave Marker
William Hodges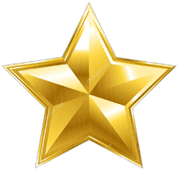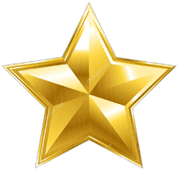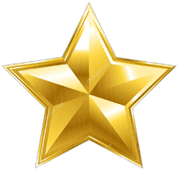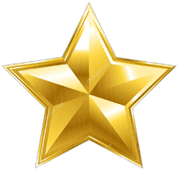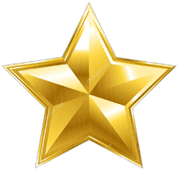 Individual Bronze Grave Marker
Jennifer Ackerman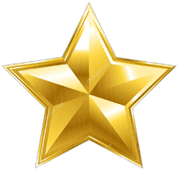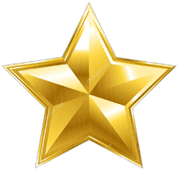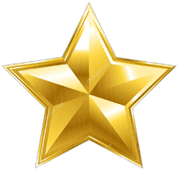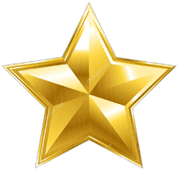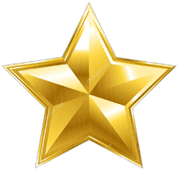 Individual Bronze Grave Marker
Patricia M. Clarkson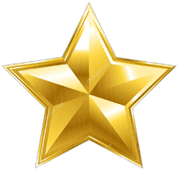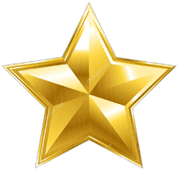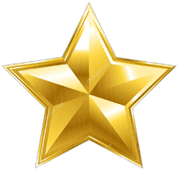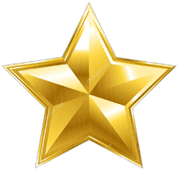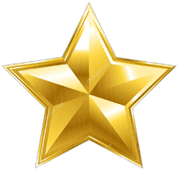 Grateful
"It is always difficult when a loved one dies. The loss can be tremendous with a long path toward healing. Many difficult decisions must be made and the decisions for the deceased must be final - you can't go back and do a do - over with choices of coffin, headstone, etc. Realizing this, I waited until I found the most perfect headstone for my precious Mother. She was very precious and dear to me. I cannot express into words how good I felt when I found the perfect icon for her headstone. If she were standing before me I know she would have approved our choice. I looked at many headstones and was often discouraged. It was so very easy to work with the folks at Memorials.com that I have spread the word to other unfortunate folks that have lost loved ones. From the folks that take the information to the typesetter that creates the design - Thank you. My family and I are very pleased with the product that we have purchased for our beloved Mother. I wonder if you realize what a heartfelt service you offer and how much it helps the families. Thank you."Carol F. Williams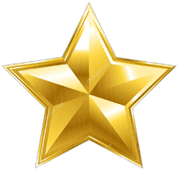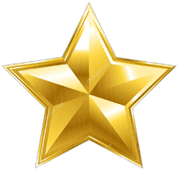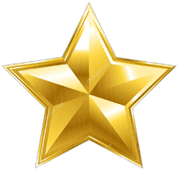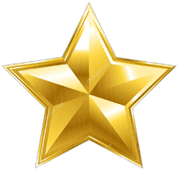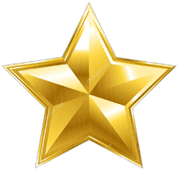 Bronze Grave Marker
"Service was Top Rate. Very nice marker. My Mother will forever be remembered now thanks to the beautiful bronze marker. I want to thank everyone involved from start to finish."Jerry Rettig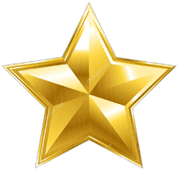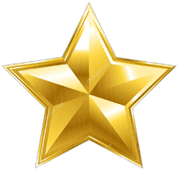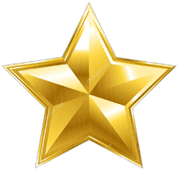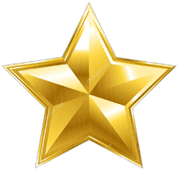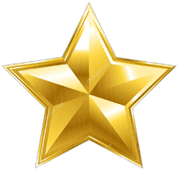 JUST A BEAUTIFUL MARKER
"WE HAVE HAD SO MANY POSITIVE REMARKS ON MY SON'S MARKER. IT IS TRULY BEAUTIFUL AND EXACTLY WHAT WE WANTED. MEMORIALS.COM HAS A WIDE RANGE OF PRODUCTS TO CHOOSE FROM. WE ARE GRATEFUL FOR NOT ONLY THE CRAFTSMANSHIP BUT THE PRICE. I WILL USE YOU = AGAIN AND HAVE ALREADY GIVEN TO A FRIEND - THIS WEBSITE."DIANN J HARTLEY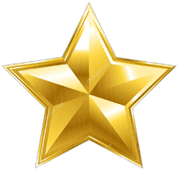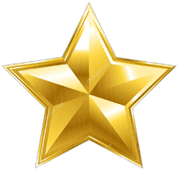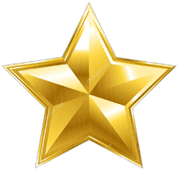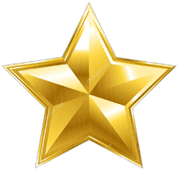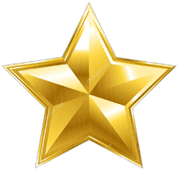 Bronze Grave Stone For One
"The only thing that I wished had been different was the emblem we chose to personalize the marker. It was a set of bowling pin and ball. I wished it had been just a little larger,but overall the marker was fabulous."Steve Franklin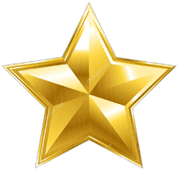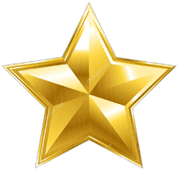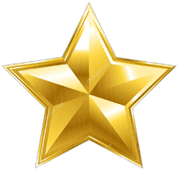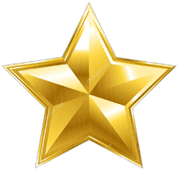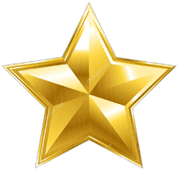 Bronze grave marker for one person
"Your people are all so helpful I can't thank you enough."Barry Kerns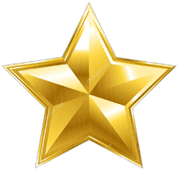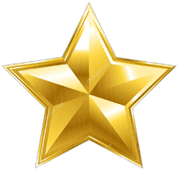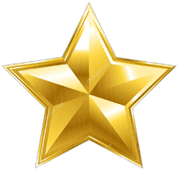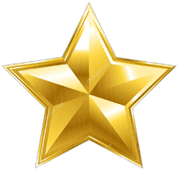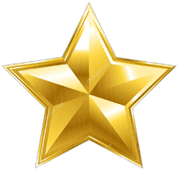 Fantastic!
"Top notch! We are very happy with the quality of our son's headstone. Our cemetery caretaker even called us and told us how nice it was and what a great value."Darryl Neal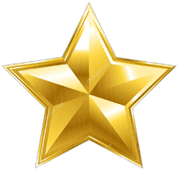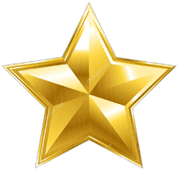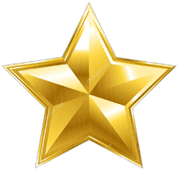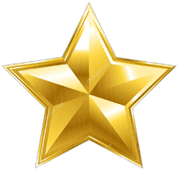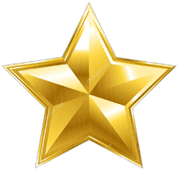 Grave Marker
"This is a beautiful marker and I was told by the cemetery that it would have cost nearly double the price if I had ordered it through them."Ramona Adams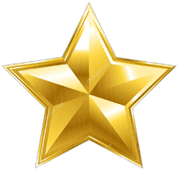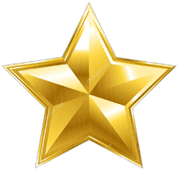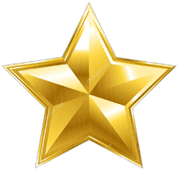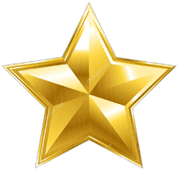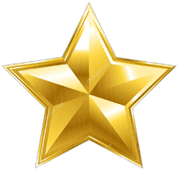 Memorial
"Is a beautiful Grave marker."Terence Henly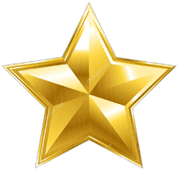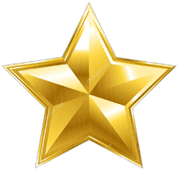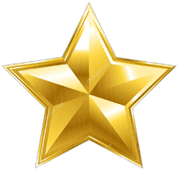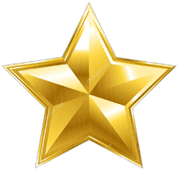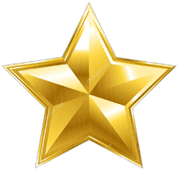 Extremely satisfied
"I was a little apprehensive at first about designing and ordering a grave marker over the internet but I have to tell you I was more than impressed with the ease and over all manageability of the website. Everything was to my complete satisfaction and the marker was finished and delivered faster than I expected.
Beautiful Job"Gary Kleven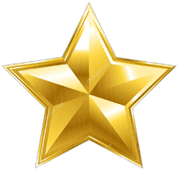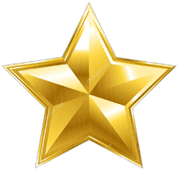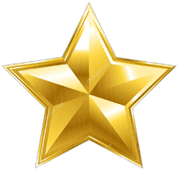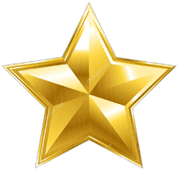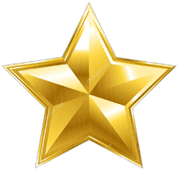 Built to specifications and matched the proof
"This marker arrived in a timely fashion and matched the proof exactly. The granite that the bronze marker was mounted too was at least 4.5 inches in thickness and is gorgeous. Memorials.com was always easy to get a hold of and provided timely and accurate information regarding my order whenever I called."Michael Yang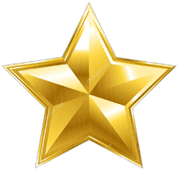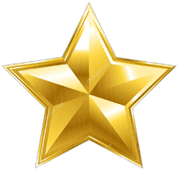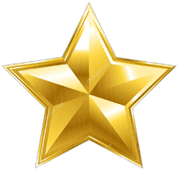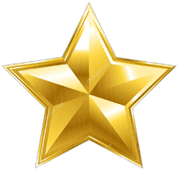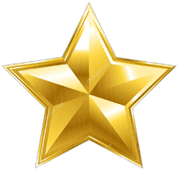 Grave Marker for Dora
"Your company delivered everything we asked for and more and were much more reasonable than local monument companies I checked with. Thank you for the beautiful headstone. Dora finally have the recognition they long deserved.

"Eloyd Aragon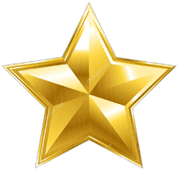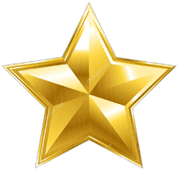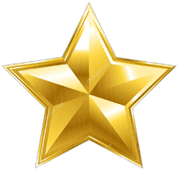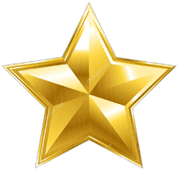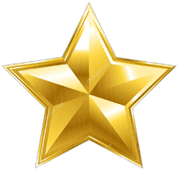 Great job, just as I ordered
"Thanks you for you help in my time of need."Elton Stafford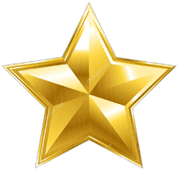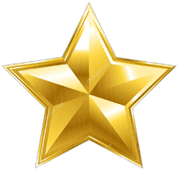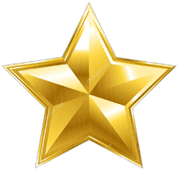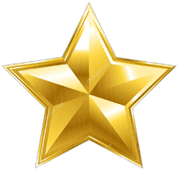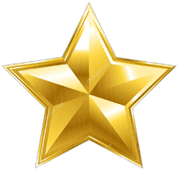 Satisfied and appreciative
"Thanks for a great company who truly cares about those that select your product. I felt as if I were your only customer. Your customer service folks were very helpful and it really is nice to talk to a person when you have questions. I thank you and my family thanks you for a great experience.
Rick Foust"Rick Foust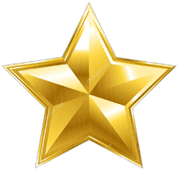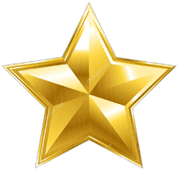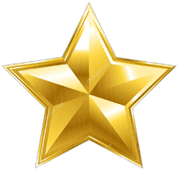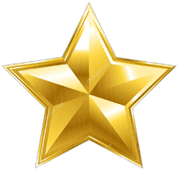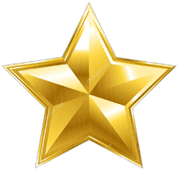 A GREAT JOB
"THE HEADSTONE WAS GREAT. IT MADE MY DAY AND WAS DONE IN A TIMELY MANNER. "LATOYA CHOICE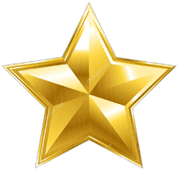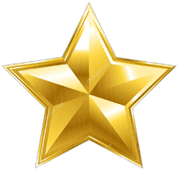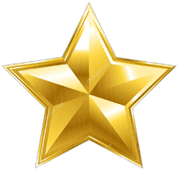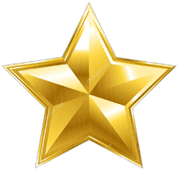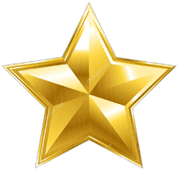 Bronze Grave Marker
"Great stylish very affordable."Charles R. King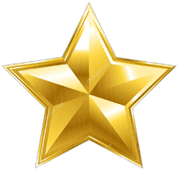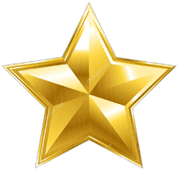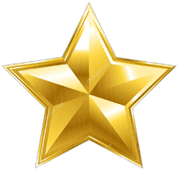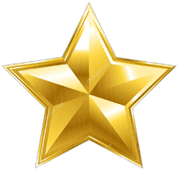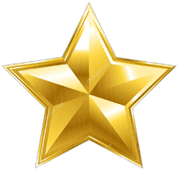 Recommend
"This is the second marker I have purchased thru Memorials.com Both of them GB's and I have been extremely satisfied. I will certainly recommend you to anyone that needs your services."Robert Kinning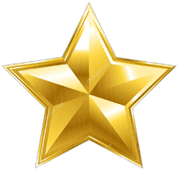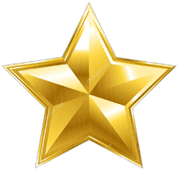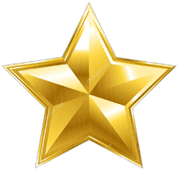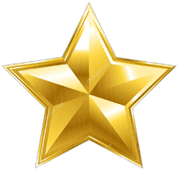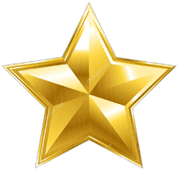 Headstone
"I received the headstone a lot sooner than I had expected and just viewed it and it is beautiful. I would not have gotten it as soon if I had dealt with someone locally. And the prices are a lot cheaper than what I had priced locally."Kim Rabon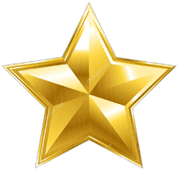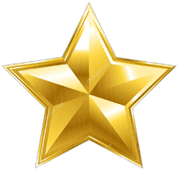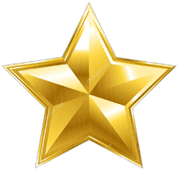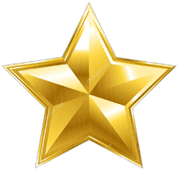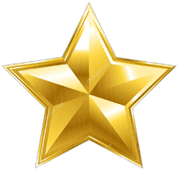 Bronze Grave Marker
"Several members of the family have seen the marker now that it is installed and they have all commented on how beautiful it is. Really nice job Memorials.com!!!!!! This was very important to my husband and I. When his brother passed away suddenly, we said we would purchase the grave marker. My brother in law was much loved by brothers, children and grandchildren and we were looking for a marker that when those that loved him looked at it, they would all have fond memories of him. You have allowed us to personalize his grave marker in such a way that those that loved my brother in law smile when they look at it because it brings back very pleasant memories. You just can't ask for more than that. Thank you again....."Christine Escribano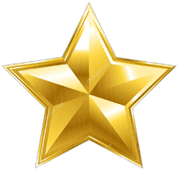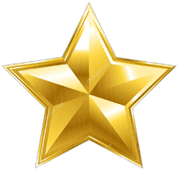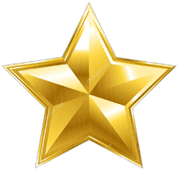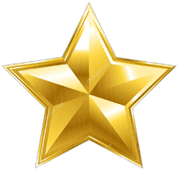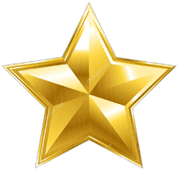 Excellent product and Company
"The grave marker was more than I expected. It looks wonderful in place. With the granite background it looks perfect. I would have no problems recommending this company to family and friends."David McVey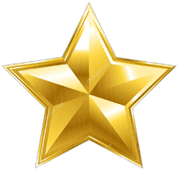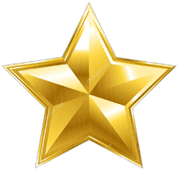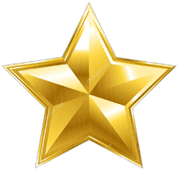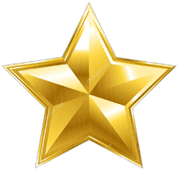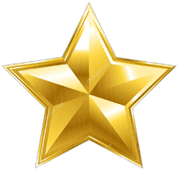 Lily of the Valley Grave Marker
"The marker is beautiful. I couldn't be happier! It arrived quicker than I was told. I love it and this company. Customer Service associate Debbie is fantastic. She was extremely helpful, knowledgable and kind. Highly recommend this product and company.
A+ product and company."Kathy Carbaugh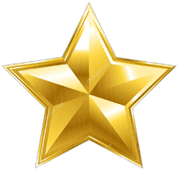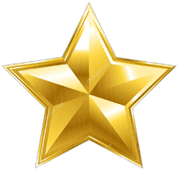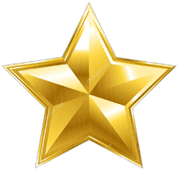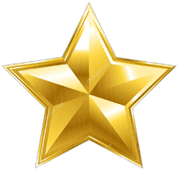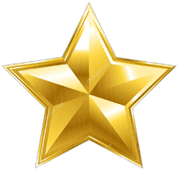 Wonderful Product & Service
"I am so glad that I found Memorials.com. The grave marker was of better quality than that offered by local services. Being able to choose features and order online without any pressure was priceless. "Suzanne Rausch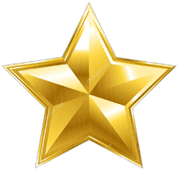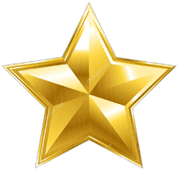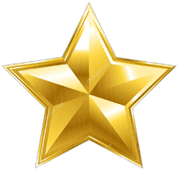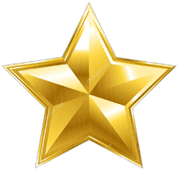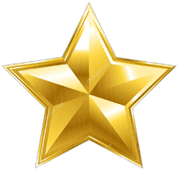 Mother's Memorial Headstone
"We buried my Mother in her hometown which is 2000 miles from where we live so I was a little concerned about ordering it online. But the site and your customer service made it very easy especially since you dealt directly with the cemetery to make sure it was an approved headstone. The fact that it was $1,000.00 cheaper was an added bonus. Thank you for help in such a sad time."Victoria Royce-Zehra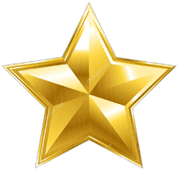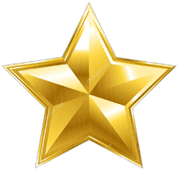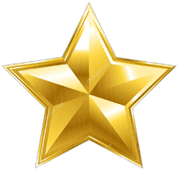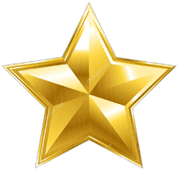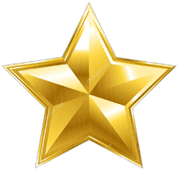 Very happy with the Memorial I ordered
"Very nice... just what I wanted for my Mother Memorial. I am very satisfied with the quality and the timeliness of the delivery was great. I have no compliants at all. I even waited to 3 months to do this survey so that I could give a accurate account of the product. Thanks to Memorials.com I found just the Memorial that reminded me of my Mother. It is beautiful!"Carol Castleman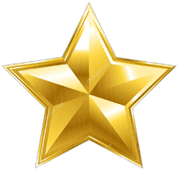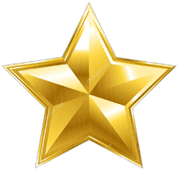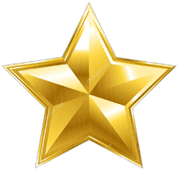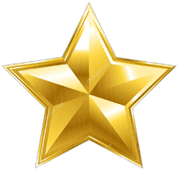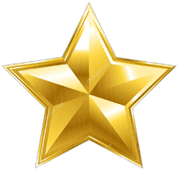 Headstone is beautiful
"I am so happy with Mom's headstone. It is beautiful and just what I ordered. It felt odd for me to order the headstone on the Internet but the website was so easy to use and it was nice to make my selection from the comfort of my own home. When there was a question about my order, Debbie spoke to me over the phone and was so helpful and kind. The headstone arrived and was set without a hitch. I would highly recommend Memorials.com. Thank you Memorials.com, I appreciate all you did to help me out."Pam A. Fronek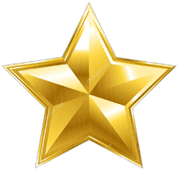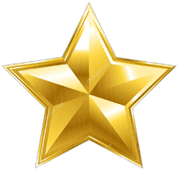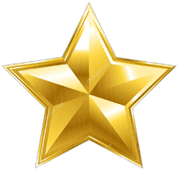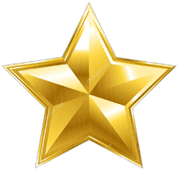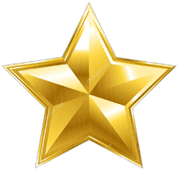 Bronze Grave Marker
"The funeral home and cemetery wanted almost triple the price and it was the same bronze grave marker they showed me. I paid my installation fee and saved a lot of money. Memorials.com was excellent to deal with. They took a while to approve my grave marker but Memorials.com got it done. Highly recommend them to anyone needing a grave marker. Thank you so much for helping me in these hard economic times. The grave marker is beautiful and I have already recommend you."Sara Gailsburgh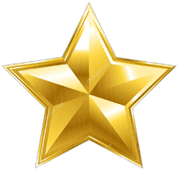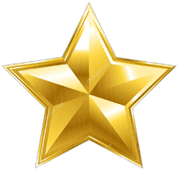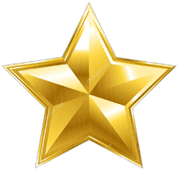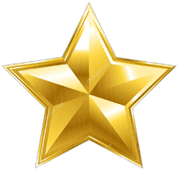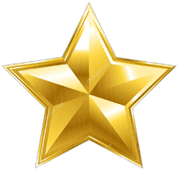 Site was Excellent
"The customer service that your company provided was as good as any as I have ever seen. They were very polite and answered all my questions in a very professional manner, I will recommend your company to all my friends... Thank you so much for your excellent service when we were dealing with a difficult time."Sherry Johnson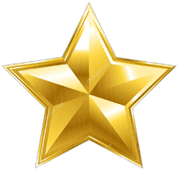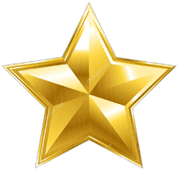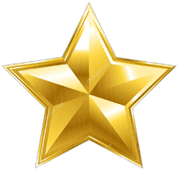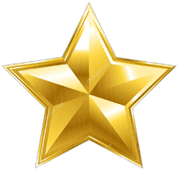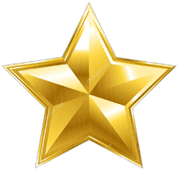 Bronze Grave Marker for one
"I was completely satisfied with Memorials.com. They were efficient and pleasant to work with during a difficult time. The finished product is exactly how I envisioned it."JoAnn McClain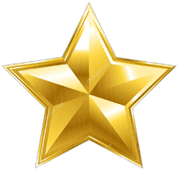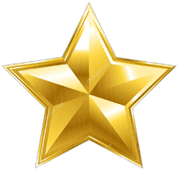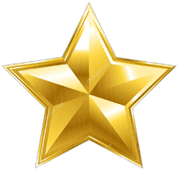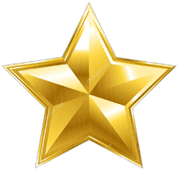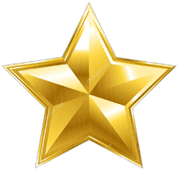 Bronze Grave Marker
"I did not select a vase on the marker I chose, on your layout for approval your people balanced out with the flower to come further across the top of the marker that was nice and made it look so much nicer."Cynthia Ann Moore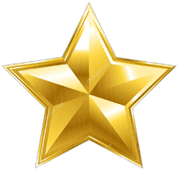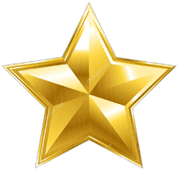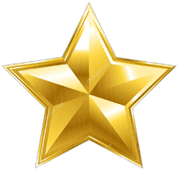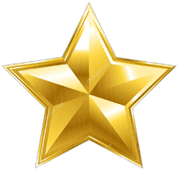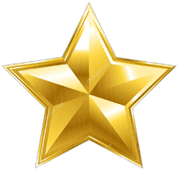 Bronze Grave Marker
"It looks better than I thought it would, and Mom (Wilma) really loved it. It's for her so "Great Job". Thanks for your help and fast and affordable service. Clara Fick (Daughter)"Wilma Pitigliano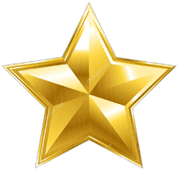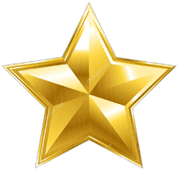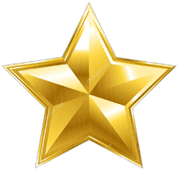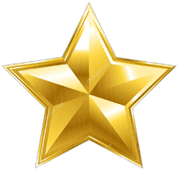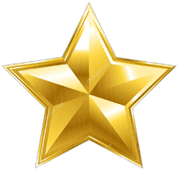 Headstone for Robert L. Francis
"I went to see the headstone today and I was very pleased with the out come. Ordering online can be scary and risky when dealing with the unknown. However I must say that you guys are the greatest and you will never really know what a load off my mind to be done with this responsibility. I had to make a decision which will be second guessed by many. Yet through your company I achieved my goal and I'm all the happier for it.

Thanks a million to all who took a part in this with me and my husband. Well will recommend everyone we know and have the opportunity to tell of our wonderful experience. May God bless you and cause your business to prosper and your lives likewise. Thanks!"Audrey Proctor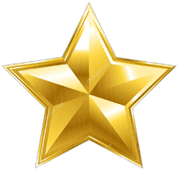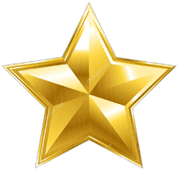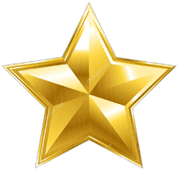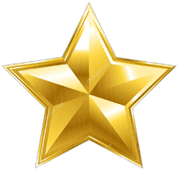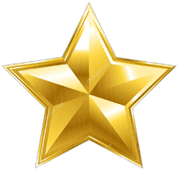 The Bronze Grave Marker
"My family really loved the Bronze Grave marker and also the workers in the cemetery said it was the best they have seen."Sharon Mitchell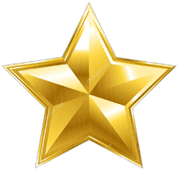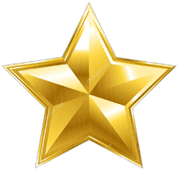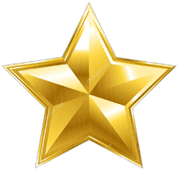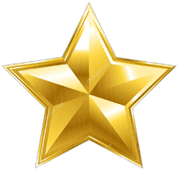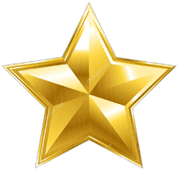 Beautiful Marker !
"The grave marker that I purchased for my dear friend is one of the most beautiful in the entire cemetery. Her family and I wept when we saw it... It's everything we hoped for. Thank you for such wonderful and caring service."Ramona Adams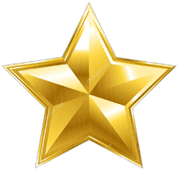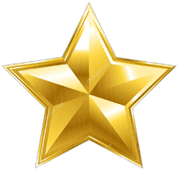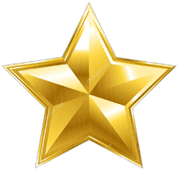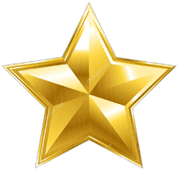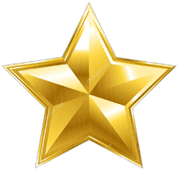 Great Service
"I have not received the grave marker but i am very impressed with the way the business end handles each order. They have followed up with the cemetery to insure their product is acceptable to them. The changes i made were done quickly and expeditiously. Memorials.com receives my 5 star rating. Thanks "Joe Garcia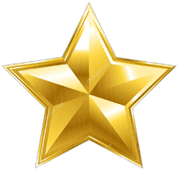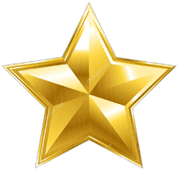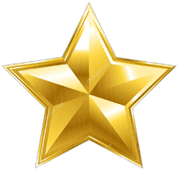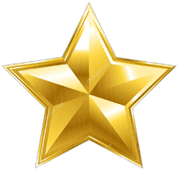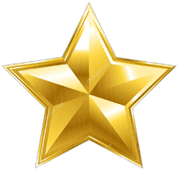 Beautiful Bronze Grave Stone
"The granite is beautiful, and the bronze plaque nicer than I had even hoped for. My mother would be so pleased. "Mike Hartley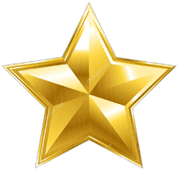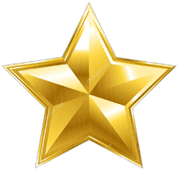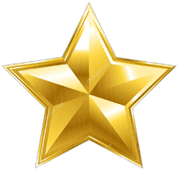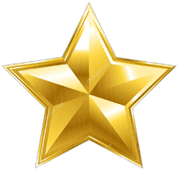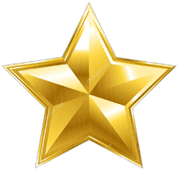 Excellent Product and Service
"Excellent product and fast friendly service..."Philip Dimick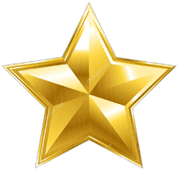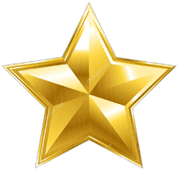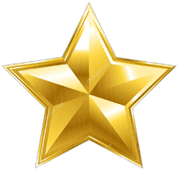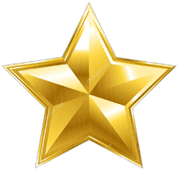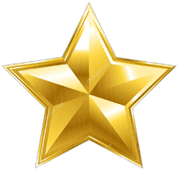 Individual Bronze Headstone
"Thank You for the excellent service. My brother recommended your sight, as we have both recently lost our spouses. We were pleased to use Representative Debbie to help both of us in our stressful time. I have only marked down delivery of product because we were not notified when shipped; the shipper had the product locally almost 2 weeks before they sent a letter to finalize delivery.
Regards, Tim Arne"Tim Arne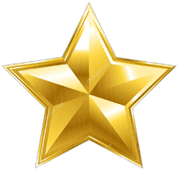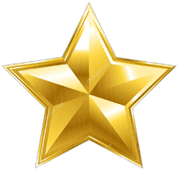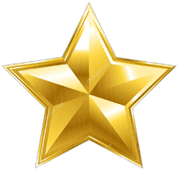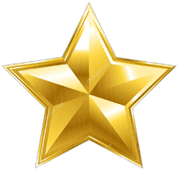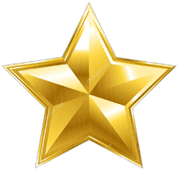 A Beautiful Bronze Marker
"The bronze marker is beautiful. It was everything we expected. Your professionalism is greatly appreciated. I have been telling others about your services. You presented us with excellent work. Thank you."Michelle Varner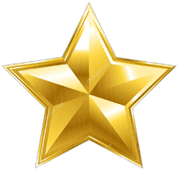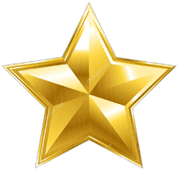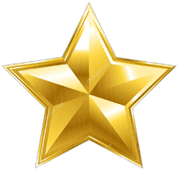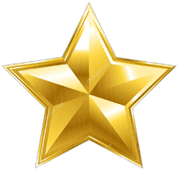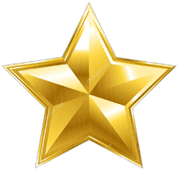 Magnificent!
"What a wonderful pleasure it has been doing business with your company! Your website is very easy to understand and when we did have a question, we called your phone number & actually talked to a real person (that person was extremely nice, I must say). The bronze marker we ordered for our precious mother is absolutely beautiful!!! Prettier than we imagined possible. Thank you all ever so much for helping during this difficult time.
Jackie Hamby, Barbara Reid, Janet Owens "Barbara Reid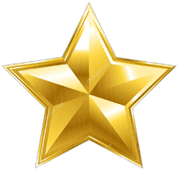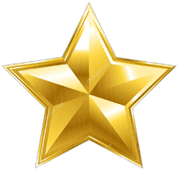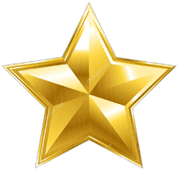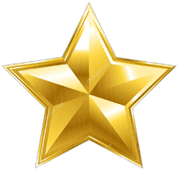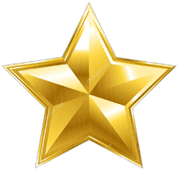 Great Job
"The grave marker was made to order and was delivered on time."Sandra Britton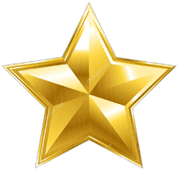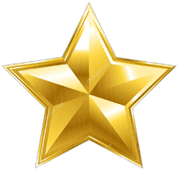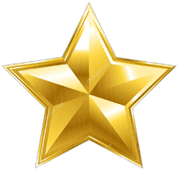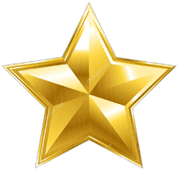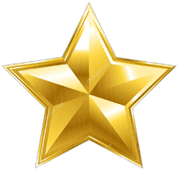 Excellent Customer Service
"I ordered a grave marker via the internet after several searches for the best product for the money. Memorials.com was the company I chose. The customer assistance I received both by email and phone was fantastic. The design on the finished marker was nicer than the drawing and the workmanship is proven by the many compliments I get from friends and family who have seen the marker. This just proves to me that I did give my Dad the nicest final gift I could have given him. Thank you very much Memorials.com"Teri OConnell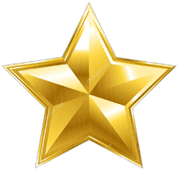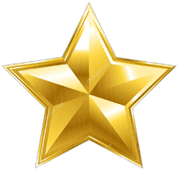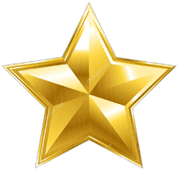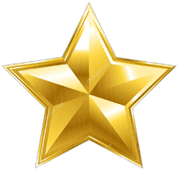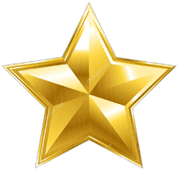 Wonderful job!
"We were hesitant to order our son's marker on line; but we found the cemetery to be too high-pressure sale oriented for us.
The marker is beautiful. We had many choices in the selection, yet we weren't pressured. We were able to take the time to choose a special way to remember our son. We have received many compliments on his marker and we are proud to tell people where we purchased it.
Your company is very efficient and we are extremely satisfied with the result. We appreciate the fact that you deal with the cemetery regulations, it saved us time and made our choice easier.
Thank you for a job well done!"Elizabeth K. Kearney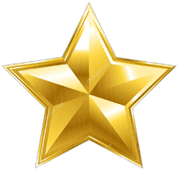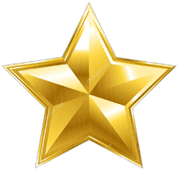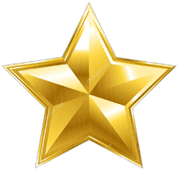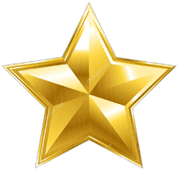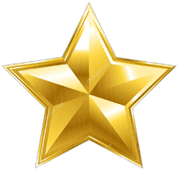 I am very Pleased
"I am very pleased with the quality of the headstone and the quality of the service I received. Also,the price was about 1/2 of what I found locally."Robert Hewitt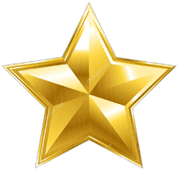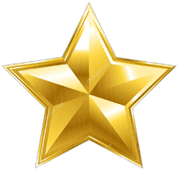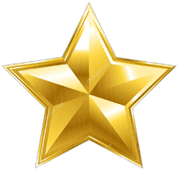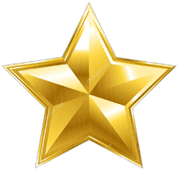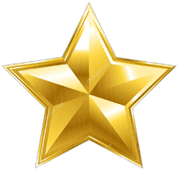 Customer Service was Superb
"Your customer service representative, was superb. He responded to all my emails in a timely fashion and he made a very difficult time much easier to cope with.


What you advertise, you deliver. There were no claims made on the website that weren't fulfilled.


The coordination with cemetery staff was excellent which facilitated a smooth delivery. The customer service and the other support members of Memorials.com are to be commended for a job well done. I would definitely recommend PM to other family and friends. "Alice Hall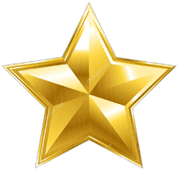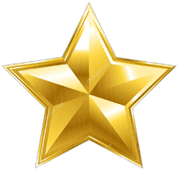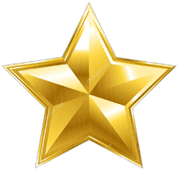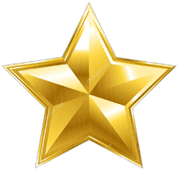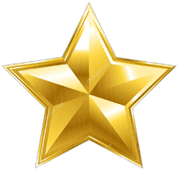 Excellent Work
"I was very much pleased with the grave marker. It was different from any other in the cemetery. Excellent work and I will recommend your services to friends and family needing this type of service in the future."Bruce Lowe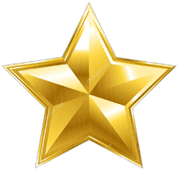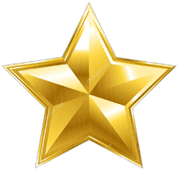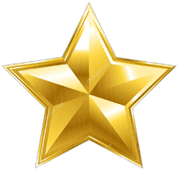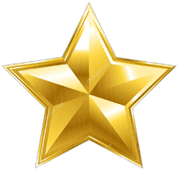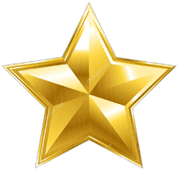 To Honor a loved ones Memory
"When it came time to purchase a marker I went to the cemetery where my mother was buried and looked at what was available. After taking home a brochure of grave markers and showing it to my wife, she said the same markers were available for less on-line. Thank You so very much for offering such a quality product for a reasonable cost. With funeral expenses at an all time high it's wonderful to have an alternative place to honor a loved ones memory and not break the bank. You did a fantastic job and I am very pleased with the quality."Ed D.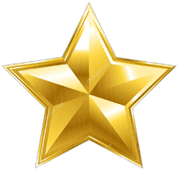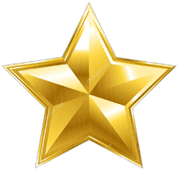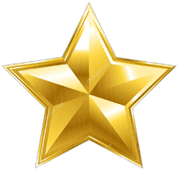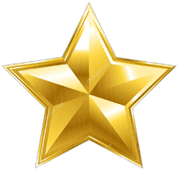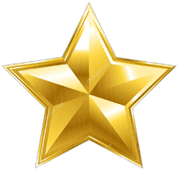 This was very easy
"I ordered a headstone right here, about 2 weeks later I got an e-mail with the layout which I approved. About 4 weeks later I visited my wife at the cemetery and the headstone was already there. I was very surprised. I did not expect this to be that simple. Thank you..."Danny Timens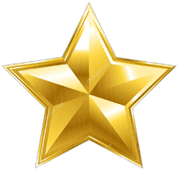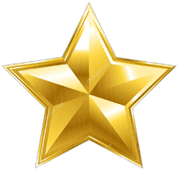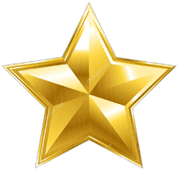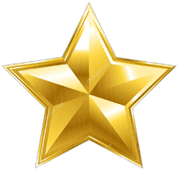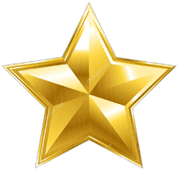 Customer Service was second to none
"The bronze headstone we ordered for my brother turned out beautiful, and with all the designs and options to choose from made it unique and fit his personality perfectly. Customer service was second to none, they stayed in touch thru out the whole process, with design changes and working with the cemetery. I was nervous about making such a big purchase over the internet but now I'm glad I did. "Roxana J.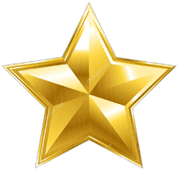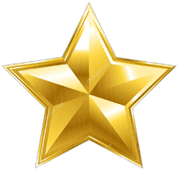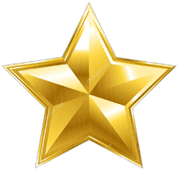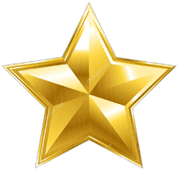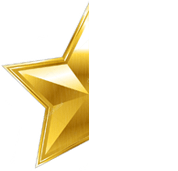 Bronze Flat Grass Marker
T. Harper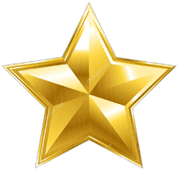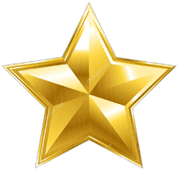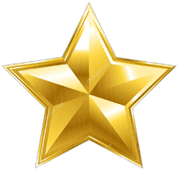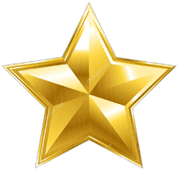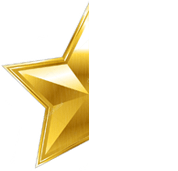 Bronze Cemetery Grave Marker
A. Graham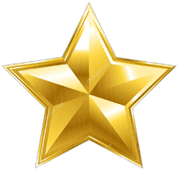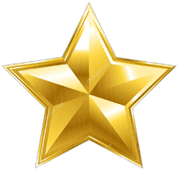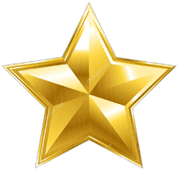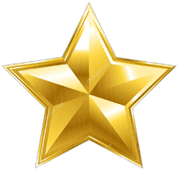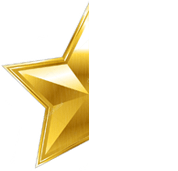 Bronze gravestone for one person
"Beautiful, the family loved it and the price was fantastic about 1/2 what the cemetery wanted."S. Grasser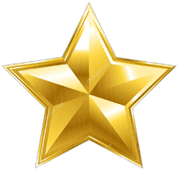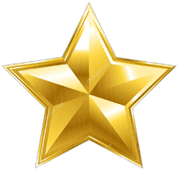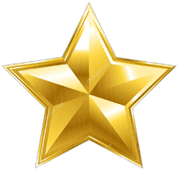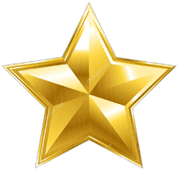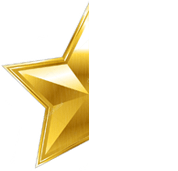 Individual Bronze Monument
D. REITZEL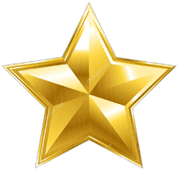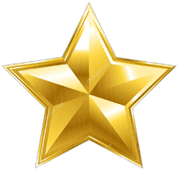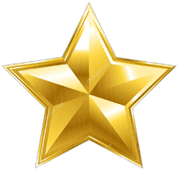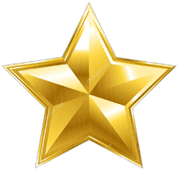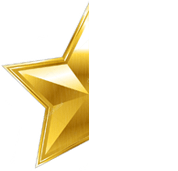 Grave Headstone
"Excellent Quality.
Thank you"D. Plank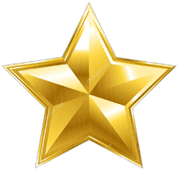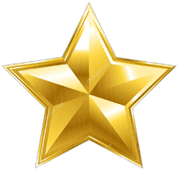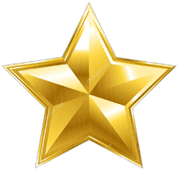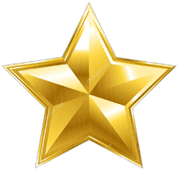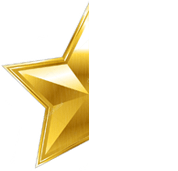 Bronze on granite grave headstone
H. Pegues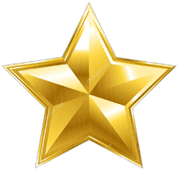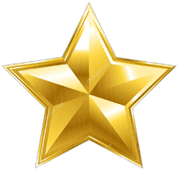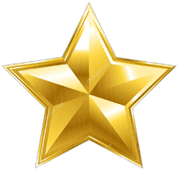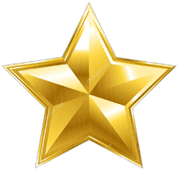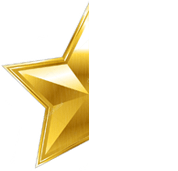 Outstanding
"This headstone is simple and classy! It is simply gorgeous!"T. Blocker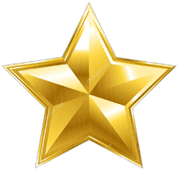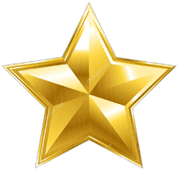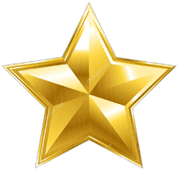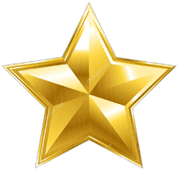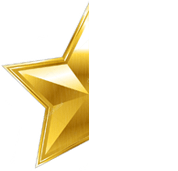 Bronze Cemetery Monument
P. Gerlack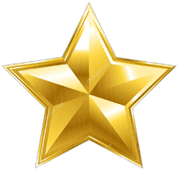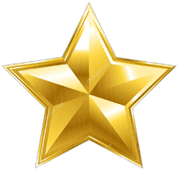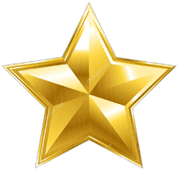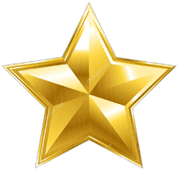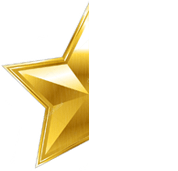 I was very pleased with the maker I received
"Very happy with the maker quality. It was was excellent. Excellent customer service from Aliceson."Jihad Tariq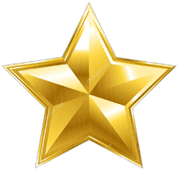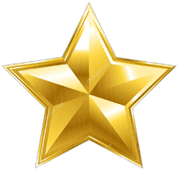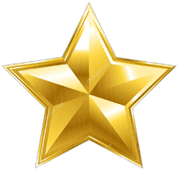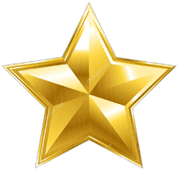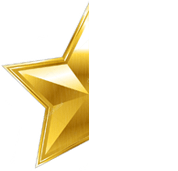 Ease of use
"This site makes it easy with no stress from anyone telling you what you need. Only wish we could see the colors of things a little bigger. this is our 2nd order and will be placing one more for our Head Stone.
Thank you for being here and working with the Cemetery on our behalf.
Colleen"Colleen Wicks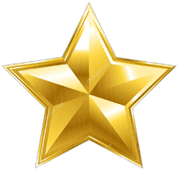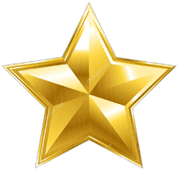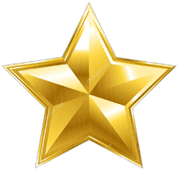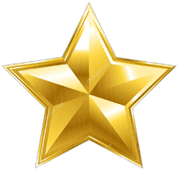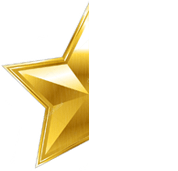 Bronze Grave Marker
Kaylin Robicheaux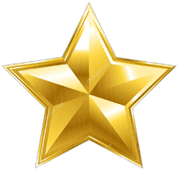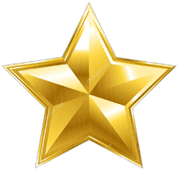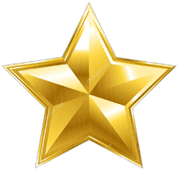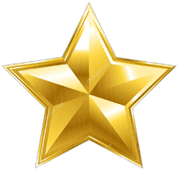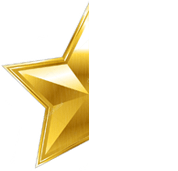 Bronze Grave Marker
"It is beutiful..."Renesia Miller-Clinkscales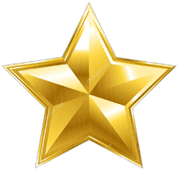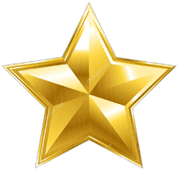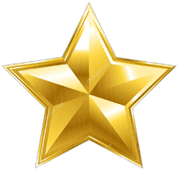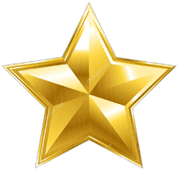 Grave marker
"Product was fine. Should have been more
"On it" to get approvals from cemetery."J. Stainton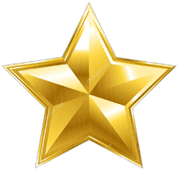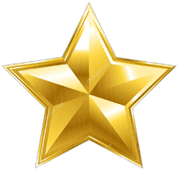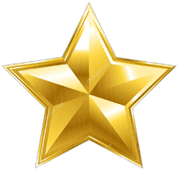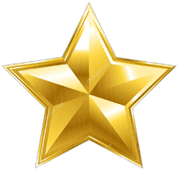 Bronze Grave Marker
Ronald Paschall