Back to Info Center
Sympathy Cards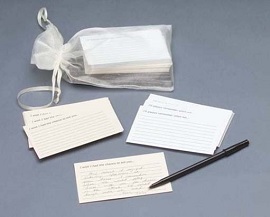 Providing comfort to a loved one that has suffered a loss can be one of the most difficult of all tasks. Even those that are often quick to jump at any challenge are often left with nothing but a lack of words when faced with providing a sympathetic and comforting gesture. This is often because we naturally would like to help, but at the same time, don't want to do or say anything that will make the person mourning feel worse. This is more than understandable, as we look to be a source of comfort, rather than the cause of despair. At times like these, actions truly speak louder than words, and that is especially important to remember since, there is often little one can say that will bring immense comfort after the loss of a life. Some show thier support by bringing food to the home of the person or family greiving, while others opt for a simple yet functional condolence, or memorial gift. Still, one of the most popular ways that many show their loved ones that they are in their thoughts and prayers is by mailing, or personally delivering, a sympathy or condolence card.
We would like to clarify here that sympathy cards should not be confused, as some Internet searches are prone to do, with "memory cards." Memory cards are small electronic circuit boards that are installed in computers to increase the machine's internal memory capacity. They are, accordingly, an entirely different product with no direct relation to the important function that sympathy cards play in our world, and have no relevance to this context.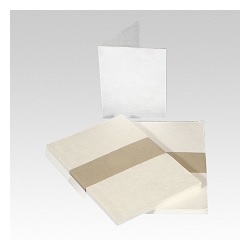 Sympathy cards, meanwhile, are special remembrances that are meant to comfort a person that is grieving, and pay a small tribute to the loss of a life. These touching cards have long been a part of the grieving process that any family goes through at the lost of a loved one. For as long as the United States Mail has been a reliable service, people have commonly sent bereavement cards, also known as "memorial" cards, to friends who have lost an immediate family member. Originally these sympathy "cards" were usually hand-written on formal stationary, but, as professional writers began creating magical words that expressed sympathy much more eloquently than the usual amateur can, an entire sympathy card industry rose throughout the 20th century. Today, a consumer wanting to send some comforting words to a grieving friend or family member can find plenty of beautiful memorial cards to choose from at his or her local department store. (The selection has, ironically, risen to the point in which choosing the best card to send can sometimes be as difficult as simply writing an original memorial card.) While that is true, a card with a personal message can often be more touching than one with words that were generated on a mass scale. That is why sympathy or condolence cards that have a blank interior of very popular still, as many individuals prefer to express a personal sentiment. While that is so, it can still be very difficult to think of what to say, especially in writing. One of the best suggestions is just to simply speak from the heart. A short thought that simply expresses to the person grieving that the sender of the card is there for support if they ever need it is indeed more comforting than a long, drawn out paragraph.
With that said, sympathy cards, today, go beyond the cards that are also known as memorial cards: sympathy cards have many other uses and functions. Many of the beautiful cards available in the memorial cards and books selection can be utilized by both the sympathetic friend or family member to express support, or by the persons grieving as a small token of gratitude to those who were supportive to them. These cards are even very commonly used to acknowledge charitable contributions made on behalf of a loved one. The St. Jude's Children's Foundation, for example, as well as the American Heart Association and the American Diabetes Association and American Cancer Society, all are common recipients of memorial contributions from people who donate in the name of a cherished loved one. (In fact, it's common for newspaper obituaries to specifically request that such donations be made in place of gifts of flowers and other memorial gestures.) These organizations typically use sympathy cards to acknowledge the gifts or contributions. The formally designed sympathy cards are usually presented to family members who then display them proudly as a permanent memorial to their loved one's spirit. While cards are among the most popular expressions of sympathy for a loved one, there are several alternatives that can be comforting in a functional way. Many of these items are available throughout the entire website, Memorials.com, and the only limit is one's own imagination. Anything from a keepsake urn, to a piece of cremation jewelry, can be used as a wonderful expression of love. While that is so, for those that are looking for a simple way to express their sympathy, a memorial card is usually the preferred choice.
Sympathy cards of this type have been in use for many years, but a recent use of sympathy cards came about after the disasters that struck America on September 11, 2001. Those tragedies spawned many sympathy cards of a relatively new type. In the weeks and months (and even years) following the fateful day, many individuals and groups began distributing small, wallet sized, sympathy cards aimed at assuring people never forget those who died on that day. Some of the memorial cards have pictures of individuals who died, others pay tribute to entire groups -- such as the New York Fire Department -- who lost friends and loved-ones on September 11. In many cases the cards were distributed in exchange for small donations to groups working to clean-up and memorialize the tragedy. But, many of the memorial cards were simply filled with sad-but-inspiring messages that the authors simply wished to share with as many as possible. In one example, a man in Texas found the writings of Mohandas K. Gandhi very relevant and printed and distributed thousands of "Gandhi Cards" aimed at memorializing both Gandhi and the victims of the September 11 attacks.
See all your Sympathy Cards choices