You are here: Home ->
Pet Grave Markers
->
Pet Ceramic Photos
---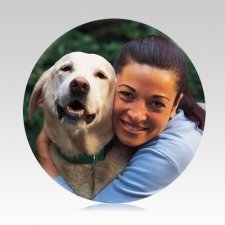 Starting at


$197.95




(1)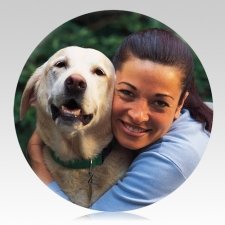 Ceramic Photos and Pictures of your Pet, Cat or Dog
Many stories can be found now in days, of pets who go above and beyond to help the world around them. From a therapy dog who brings comfort to disabled individuals, to a cat who helps her blind companion easily navigate through daily obstacles. Indeed, many of these extraordinary animals can truly be deemed heroes among men, and it is more than a shame that we fail to realize how much we can learn from these selfless creatures. While many pets make the headlines for their heroic antics, our own pets can often, if not always, be deemed angels in disguise. This is because they quickly become irreplaceable friends to us, lifting our spirits and overall, improving our lives. Anyone who opens their home, and heart, to a pet will quickly find that they fill a void that we were not even aware of.
With that said, pet ceramic photos are perfect for those who have loved and lost a companion animal, and are wishing to add an elegant and remarkable touch to their final remembrance. These wonderful portraits are made of, as the name implies, ceramic, which will capture and hold a full color photo. The selected image is applied to the plate in a series of firings, to ensure it will remain as clear and beautiful as the day it was produced. This allows the tribute to the pet to portray and share a vivid memory frozen in time, reminding us that while they may be physically gone, they are forever in our hearts. When families utilize the optional tape backing offered, the portrait can add a professional and neat touch to any new or existing grave marker or remembrance. This is because the industrial strength tape backing is pre-cut and applied to the back of the photo, and creates a permanent and secure bond between the flat surface of the memorial, as well as the back of the ceramic plate. These wonderful pieces are of such good quality, they are backed by a lifetime guarantee against fading, deterioration, breakage, and even vandalism, to provide peace of mind in knowing it will forever honor the memory of a treasured companion.
Losing a pet is truly a heartbreaking, and for some, even devastating, event in our lives. Creating a permanent remembrance for them, whether it is adding a grave marker to their final resting place, or simply displaying their cremation urn in the home, can be very beneficial during, and even after, the initial grieving period. This is because the tribute not only honors the life of the lost companion, but also offers us a place to pay respects to them, meditate knowing their earthly essence is close by, or simply just to reflect on the happy moments shared with them. Adding a visual point, such as a pet ceramic photo, can help further connect with the life and memory of a truly unforgettable friend.