You are here: Home ->
Pet Grave Markers
->
Pet Grave Marker Photos
---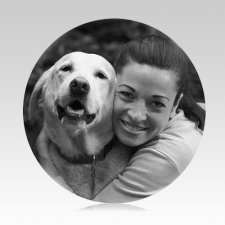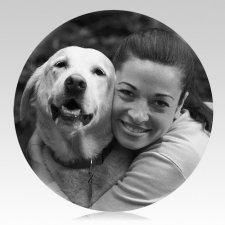 Starting at


$199.95




(1)
Photos of Pets on Grave Markers in Ceramic Portraits
It is one of the saddest facts of life that many do not realize the real potential of sharing one's home and life with a companion animal. Many know that owning a pet can be very entertaining, and even comforting, but we can gain so much more from them than just amusement. Pets truly influence all parts of our lives, such as creating a set schedule in our day, providing companionship, which is especially important to anyone suffering from emotional or physical disorders, and can even promote a healthier, more active lifestyle. Anyone who has lived with, and loved a pet can attest to the dramatic difference they can make to us. Whether it is something small, such as a dog who, after a long day at work, brightens our mood with their sheer excitement in greeting us, or a cat who's soothing purr comforts us through a lonely afternoon, a pet can truly be a reliable and extraordinary friend, rather than something we own. The biggest downfall that many face in sharing their lives with a pet, is that our treasured companions cannot stay with us as long as we would wish.
For those who have created a wonderful tribute to celebrate the life of a lost companion, adding a pet grave marker photo to their final remembrance can be very heartwarming. These beautiful portraits are made of a durable ceramic material which will hold a black and white image of choice. The combination of the smooth, round shape of the plate, which the timeless appeal of a black and white photograph helps create an elegant and unforgettable touch to any memorial, whether indoors or out. The slim, fragile appearance of the portrait is certainly contradicted by the durability it posses, as it is made to withstand all seasons. For a clean, professional appearance of the picture plate on the memorial tribute, we recommend taking advantage of the optional tape backing offered with each piece. The tape backing is pre-cut and applied to the portrait, and the industrial strength ensures an everlasting bond with the smooth, clean surface of the monument or remembrance. The process to create these portraits is so outstanding, that they are guaranteed for life against fading, deterioration, breakage, and even vandalism. This offers a great peace of mind that, just like the bond created with the lost friend, the photo will withstand all tests of time.
One of the greatest gifts that we receive from our beloved companion animals are the wonderful memories they leave with us. While the loss of a pet can be very devastating, and the grief that ensues may seem unbearable, in time, the memories they left us will fill the void in our hearts with the love that we shared with them. Adding a pet grave marker photo to the final tribute to the pet can create a comforting and gentle reminder of the wonderful moments we were privileged to share with them.