You are here: Home ->
Pet Memorials
->
Pet Memorial Pictures
---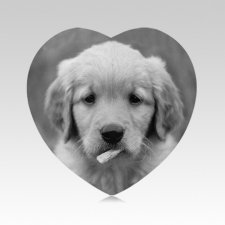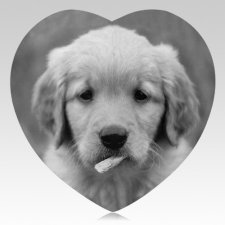 Memorial Pictures of your Pet on Cemetery Stones
Many pet owners who have suffered the loss of a treasured companion can agree that losing a pet is much like losing a close, lifelong friend. While our pets are not with us our entire lives, of course, it can certainly seem that way, as our pets easily become part of our daily routines. Whether it is feeding them, walking them, cleaning their living area, we reserve our time and energy to carry out these tasks, not to mention the daily time we set apart to spend with the pet itself. Even if only considering the time we spend daily on the basic care of the lost companion, it certainly leaves a large void in the day after they must, unfortunately, leave us. While that is so, it truly does not compare to how much we miss their companionship, comfort, and love.
For those who have created a memorial tribute of their companion, but are wishing to add a little something more personal to the tribute, a pet memorial picture can be very interesting. These beautiful pictures offer a whimsical heart shape, but hold the image in the timeless effect of a black and white portrait. This beautiful memorial picture is crafted from a durable ceramic, onto which the image is applied in layers, through different baking processes. This helps ensure the longevity of the image, and in turn, the portrait. Many utilize the tape backing offered as an option to each piece, as it allows an easy application of the photo to the new or existing remembrance, as well as a clean and neat final appearance on any smooth surface. The tape backing is impressive in that it is industrial strength, and creates a secure, weather-resistant bond between the clean surface of the tribute, and the back of the portrait. The overall process used to create these beautiful photographs is so efficient, in fact these portraits are guaranteed for life against fading, deterioration, breakage, and even vandalism. This is an ideal reflection of the everlasting bond created with the lost companion, which will now be eloquently memorialized with a beautiful, picturesque tribute.
Living with, and in turn loving, a companion animal is one of life's most bittersweet blessings. This is because while the time spent with the pet is unforgettable, and the love and comfort they provide us unmatchable, their time in this world is all too short. While that is true, it does not take away from the fact that we got to learn from our fur-ever friend, even if only momentarily, as well as create an unforgettable friendship, who's memories will be comforting and amusing far beyond the loss of the pet. When considering the addition of a portrait to the remembrance of a pet, consider the black and white picture option, as it is an ideal reflection of the silent, yet wise nature of our companions.