You are here: Home ->
Pet Memorials
->
Pet Tombstone Pictures
---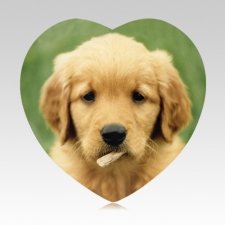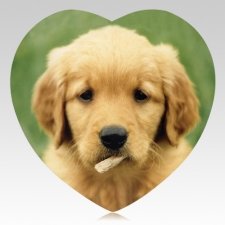 Pictures of your Animal on the Cemetery Pet Tombstone
Many pet owners who have loved and lost a pet can certainly agree that no matter how much time has passed by, our fur-ever friends remain in our immediate memories. Their memory remains embedded in our surroundings that can quickly kindle the moment of the past, such as the pathway where many walks were shared, or even their now empty corner. There should be no shame in this, as a pet can certainly become a treasured part of the family, and just as we would miss a lost friend or relative, we certainly miss our beloved companions. Many find that having a permanent area dedicated to their memory, where one can visit to pay a small respect, or perhaps reminisce over precious days shared with the pet can be very beneficial during the initial grieving process, as well as well after. This may be because one of the greatest grievances that many face is the fear that their pet will be eventually forgotten, lost to time as the memory of a favorite stuffed animal. Having a permanent remembrance dedicated to the pet offers a way to reconnect with the pet in a way that is feasible, and also allows the pet owner a way to incorporate their lost companion into special days, or even to celebrate their birth date.
Many pet markers, or even remembrances such as a memorial rock or cremation vessel, usually feature just the name and dates of the lost pet. One wonderful way to add a touch of high-personalization to these tributes is the addition of a pet tombstone picture. These beautiful portraits are made out of a durable ceramic, which makes them ideal for placement outdoors, such as on a grave marker, or indoors, such as on a cremation urn. These beautiful photos are especially comforting as they feature a beautiful yet simple heart-shape and a full color image. The heart shape creates a whimsical affect, and elegantly portrays the everlasting bond created with the lost companion. These ceramic portraits feature a couple of size options, to help create an appropriate addition to any new or existing remembrance. Also featured is the option of an industrial grade adhesive backing, which is pre-cut and applied to the back of the plate. These installation option helps create a durable and resilient bond between the smooth surface and the portrait, and promotes a neat and dignified appearance. For those looking for an added touch, there are also frame options to help adorn the portrait as well as the final tribute to the lost companion.
It can be easy to think that we took our beloved friends for granted in the short time we get to share with them. While that may be so, it does not change the fact that our pets provided us with unlimited love and companionship because we were willing to share our homes and hearts with them. As the old saying goes, "The kindness one does for an animal may not change the world, but it will change the world for that one animal". A beautiful final tribute to a lost companion can help honor the friendship of a lifetime.