You are here: Home ->
Pictures for Headstones
->
Tombstone Photos
---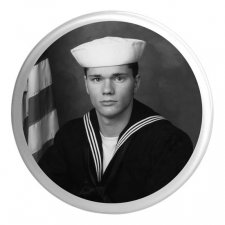 Starting at


$159.95




(1)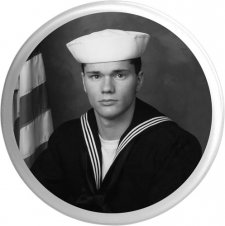 Reflecting a Husband or Wife with a Picture or Photo on a Cemetery Tombstone
There is nothing like looking at old family portraits, and many will agree, the older the better! Something about the mystery of the image itself, and the fact that portrait caught a small sliver of a time long past, makes these beautiful portraits very alluring, and even captivating. Unlike magazine photos, which create the setting and position the people in the image just right, these old snapshots are of actual people that had their own lives, in their own time. Even if the photo is not of a relative or friend, something about seeing old pictures can make a person stop, simply to take in the great difference in clothing, setting, and hair styles of times past. While color photos are also very interesting, there is no doubt something about the elegance of the lack of color of black and white photos has a way of really capturing the eye.
Tombstone photos bring that timelessness of a gray-scale portrait to the modern world in a way that will permanently preserve the image, and memory, for all time. These beautiful pieces are made of a durable ceramic, onto which the image is baked into a series of firings. This special process ensures the image will remain beautifully intact on the ceramic plate, without fading or deteriorating, which is guaranteed. While many photos can be transposed onto the ceramic, it is important to note that the photo to be used should be a very clear, crisp image that is set at resolution of 300 dots per square inch (d.p.i.) for maximum clarity of the final portrait. This will help in capturing the fine details of the image, and transferring them to the ceramic. This line is available in two different sizes, to help accommodate the photo on any new or existing memorial, or even in a mausoleum. Each ceramic plate is also offered with a durable, industrial grade tape backing, which helps ease the installation of the photo, as it is cut to shape, and pre-applied to the plate. These wonderful pieces are sure to capture the memories of a lifetime, and preserve them to be enjoyed for all eternity.
Many enjoy looking through old photo albums, and taking in the memories of times past, even if they are of relatives they may have not had the pleasure to of known. Being able to learn about one's own lineage is a wonderful advantage, as anyone who does not have that privilege can attest to. It is important to know of one's roots, and where they came from, as the decisions and actions of our predecessors certainly had a big hand in where, and who we are today. With that said, a wonderful tombstone photo can add a elegant touch of personality to a memorial, that can be a wonderful link to the past, for the many future generations to come.