You are here: Home ->
Pictures for Headstones
->
Gravestone Photos
---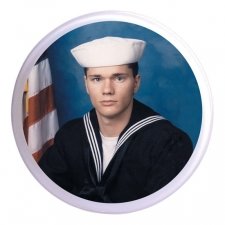 Starting at


$197.95




(3)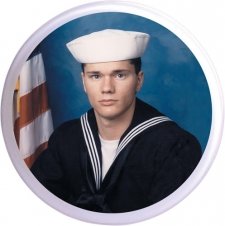 Starting at


$257.95




(3)
Want to capture a Loved One on a Cemetery Gravestone with a Photo?
There is no doubt that photography has provided a very useful, if not necessary, way to capture and hold information visually. Whether the photos taken are for a specific purpose, like documenting the various steps of a procedure, or simply to help memorialize an event, such as a birthday party, the images that are collected are of great value to those who have taken them. For personal use, photography can help create memories of times that may have otherwise been overlooked. Even a simple photograph that was quickly taken, perhaps to annoy a person who just opposed, can help capture a moment in time in a way that it can be relived in the future. With that said, it is only understandable that these elegant portraits gain all the more value when one, unfortunately, losses a beloved friend or family member.
Gravestone photos offer a way to capture an image and hold it for all eternity. These beautiful portraits are made of a durable ceramic that is resistant to the elements, just as the other ceramic photo options available. This allows these elegant pieces to be placed on any new or existing, indoor or outdoor memorial. Each portrait is offered with an optional tape backing, which helps facilitate the installation of the piece on any smooth surface. The tape backing is of industrial grade, and is pre-cut and applied to the ceramic plate. The family simply has to remove the paper backing, and place the plate down on the surface on which it is to be placed. These beautiful photos are made to feature a simple, circular shape, and is available in two sizes. The image is applied to the ceramic in full color, in a series of firings, to help ensure that the photo will remain as vivid as the day it was created. This process is so unique and efficient, that the photo is guaranteed for life against fading and deterioration, as well as vandalism or breakage. This provides great peace of mind for the family, as they can rest assured that the piece will, just as their love for the dearly departed, remain intact for all eternity.
Ansel Adams once said, "There are no rules for good photographs, there are only good photographs." This is profoundly true in that while a photo of a stranger may be, otherwise, insignificant, that photo is of great value to the friends and family of the individual who was photographed. Even photos that are rather silly, maybe unexpectedly capturing a person walking from one room to another, become of great importance, as they capture a moment that is lost, and bring back the memories of a day that has long past. Gravestone photos will offer the same remembrance, in a permanent way, allowing the memory to be enjoyed for all time.