You are here: Home ->
Pet Caskets
->
Wood Pet Caskets
---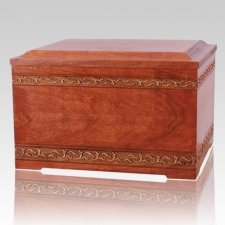 Starting at


$375.95




(1)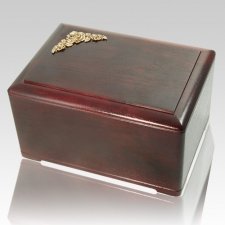 Starting at


$355.95




(1)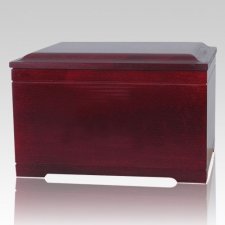 Starting at


$375.95




(1)
Traditional Wooden Caskets for our Best Friends Pet Cemetery Burial
Pets have long been by our sides, and teach us valuable lessons that may otherwise go unlearned. When we first receive a pet into our lives, we must have a new form of patience as teach them, as they grow, we feel a new type of love that is pure and strong, and when we lose them, we learn acceptance of the inevitable. Pets can also help us to appreciate things in life that we often take for granted. For example, when walking a dog, we find ourselves enjoying the fresh air and enriching sunlight, whereas those who do not have this habit are indoors, missing the beauty of the world that surrounds us. These are just a few reasons why when we lose a pet, the last gift we can give them in return for a lifetime of love is a peaceful, yet dignified place of rest.
Wood has long been used for the construction of pet caskets, but whereas the earlier designs were usually hand-made by the owner, there are now elegant, professionally made caskets available, that are intended to memorialize a companion that was truly loved. A wood casket provides a sturdy yet natural way to bid farewell to a faithful friend. The natural material gives a sense returning a precious gift back to the earth. Wood caskets are available in a variety of different wood types, such as walnut, oak, or cherry wood, all featuring and exquisite lacquered finish. The rustic nature is perfect to memorialize a pet who loved being in the outdoors. These caskets will eventually biodegrade over time, allowing the pet to once again become part of the nature they so loved.
As once said by George Eliot, "Animals are such agreeable friends - they ask no questions; they pass no criticisms." Pets truly provide us with a friendship that makes our lives whole, and unquestionable love that is obvious from the moment we welcome them into our homes. A beautiful wood pet casket will create an elegant remembrance of a pet that helped fill our homes and hearts with love, joy and laughter.