Products
-
-
-
-
-
-
-
-
-
-
-

Pet Products
-
-
-
-
-
-
-

Helpful Links
-
-
-


Cremation Urns, Headstones, Caskets, Memorials, Cremation Jewelry

Over + 10,000 Cremation Urns



Wood Urns, Bronze Urns and many more...
Free Delivery with each Funeral Cremation Urn...
See All Cremation Urns


Cremation Keepsake Jewelry


Starting at $22.95
Keep your loved one close to your heart with our Cremation Ash Jewelry Pendants.
We offer one of the largest online selections.
See more Cremation Jewelry

Caskets




Large selection of Wood Caskets and
Steel Casket Styles directly delivered to the Funeral Home.




Caskets



Memorial Rocks



Replica Rocks, Trees with bronze memorial plaques for cemetery or home.



Garden Memorial Rocks



Pet Urns & Pet Memorial Products

Pet Urns


Pet Urns for the cremation ashes of your best friend,
many styles dog and cat urns are just a few.


Pet Cremation Urns



Cremation Urns and Memorials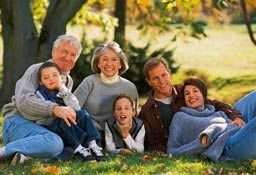 Memorials.com is "Your Premier Online Source for all your Funeral and Memorial needs!" We offer one of the largest selections available worldwide of memorials, urns, headstones, grave markers in bronze and granite, cremation urns, caskets, cremation jewelry, flag cases, memorial rocks, keepsakes, statues, cremation art as well as pet memorials, pet urns, pet cremation jewelry, pet keepsakes, pet grave markers and pet caskets and many other memorial and funeral related products for humans and pets. We will create a memorial of your loved one for eternity. All our Products come with FREE Delivery in the United States. We have a Price Guarantee in place so you can feel save. We have the Worlds Largest Selection of Memorial Products. Our goal is to provide needed information, Excellent Customer Service and Outstanding Products.

Our Memorials.com Team is looking forward to helping you


5 Star Customer Excellence Program

Memorial Information Center:
We offer new articles in our guidance center weekly, questions on urns or a particular urn about memorials or a particular memorial, view them here from headstones and grave markers to pet urns and pet caskets, we have the information and guidance you are looking for.
Headstones and Grave Markers
Urns and Funeral Cremation Urns
Caskets and Funeral Coffins
Keepsake Cremation Jewelry
Flag Cases & Flags
Ceramic Cemetery Pictures
Memorial Garden Rocks
Marble & Bronze Statues
Keepsake and Angel Memorial Gifts
Pet Memorials Guidance & Grief

Our Company was featured in:

Newsweek: "Thinking Outside The Urn"



MSNBC: "More Americans Look to Death to Save Money"

SUPER SPECIALS
Starting at $47.95
We accept
TESTIMONIALS
"The marker was received and set approximately 3 weeks earlier than was estimated. Quality of the marker and the granite was outstanding. Entire process was so easy, which was a blessing because it was very difficult to order the marker form my wife of 47 years of marriage, but Memorials.com made it extremely easy. My hats off to your staff of experts."
Harry McClard